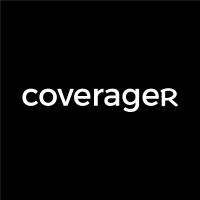 This Is It
Looking back on 2021 and looking forward to 2022…🥂
January
We started the year with Lemonade acknowledging it's the same as everybody.
We introduced USAA's small business insurance, and Lemonade Life, following the latter's partnership with Bestow. We also covered Bold Penguin's exit and challenged the notion that being neutral in business is good business. After all, "those who stand for everything, stand for nothing, and those who stand for nothing, fall for anything, so those who stand for everything, fall for anything."
We also introduced Anew by Nationwide, the insurer's tele-maintenance service. [Note that insurers have been moving above and beyond insurance for sometime now. Recall EasyFix by Travelers, Castle by Progressive and Dwellbeing by Liberty Mutual.]
February
We covered Health IQ's special car insurance rates for seniors, and Amazon's work with Netradyne, a San Diego-based fleet technology company established in 2015 that's known for its fleet safety platform Driveri that captures and analyzes driving time.  Also, sometime in February, digital work comp insurer Cerity (by Employers) gave up on its Twitter presence, Goosehead made us laugh, and Progressive agreed to acquire Protective Insurance for ~$338 million.
March
The Hartford rejected Chubb's takeover proposal, Allstate exited its life and annuity business, Hippo acquired an agency, as did Next (AP Intego), Applied acquired EZLynx, and Mitchell filed a trademark app for Enlyte. 👇 is it:
April
RGAX said goodbye to Greenhouse while Northwestern Mutual made a Wysh, and our prediction in regards to Root came true…
In 2019, ahead of our trip to Data in Paradise, we shared the following: "It will be royally stupid of Root to stick to its current way of doing business – and even if it had no other plans, which is doubtful, SoFi won't have it. And SoFi matters more because one operates in a commodity market, and the other is building a community (and a stadium)." 17 months later and SoFi didn't have it as the fintech company now works with Gabi.
We also covered Nectar by Assurance IQ, the telemarketing operation acquired by Prudential in 2019 for $2.4 billion. Back then, Nectar was still in beta with plans to sell car, health and life insurance leads to third parties.👇 is it:
Likewise, we covered Putty Insurance, another brand that was in beta mode. Developed by The Hartford with Thimble in mind, Putty focused on offering 'project insurance,' aka general liability coverage priced by the hour/day. It doesn't look promising.
NJM (originally New Jersey Manufacturers Casualty Insurance Company) introduced a new campaign that takes aim at the insurance category's marketing conventions: 'No Jingles or Mascots.' And now there's no turning back (see 👇).
May
ERGO rebranded its digital, direct-to-consumer brand innosure.me to nexsurance that now offers phone, bike and instrument insurance; can't help but think of Traverse by Travelers, Klinc by Zurich and LINGS by Generali.
Nationwide filed a trademark application for work from home.
Rappi, a Columbian on-demand delivery service, has established a partnership with Chubb. Initially, this partnership was focused on home and phone insurance, but the two are actively expanding their offerings.
June
Allstate announced the acquisition of SafeAuto for $300 million ($270 million in cash and about $30 million in pre-close dividends of some non-insurance assets).
Allison Arzeno became the new chief executive of Assurance IQ; replacing co-founder Michael Rowell.
Cambridge Mobile Telematics (CMT) acquired TrueMotion.
Root eliminated the need for drivers to take a test drive with the introduction of RootReady, a functionality that pairs sensors from connected cars with Root, allowing drivers who own a 2015 or newer General Motors vehicle, including Chevrolet, GMC, Buick, and Cadillac models, to get an instant quote in the Root app without the test drive. In general, and where applicable, insurers are leveraging connected car data to offer better or – simply fairer – rates.
Finally, Budweiser sort of 'jumped into the insurance space' with its BBQ Insurance campaign, and Breyers, the ice cream maker, with its Cookie Coverage campaign.
July
We covered the pursuit of agents by companies including Root, Metromile and Sproutt.
Liberty Mutual announced its plans to acquire State Auto, a super-regional insurance holding company.
all this work and for what?https://t.co/gh459KEkML

— Coverager® 🐿️ (@coverager) December 20, 2021
August
Guidewire acquired Hazardhub, a provider of API-driven property risk insights to the P&C insurance industry.
Goosehead launched a car/home insurance platform, IVANS acquired Ask Kodiak, and HiRoad's car insurance became available in Arizona (in addition to Rhode Island).
We also suggested you emulate Amazon and choose choice.
Finally, the Peloton Avi bought is the same one I sold for $1,900 to a guy who wanted to surprise his girlfriend with a birthday gift.
September
Farmers announced its plans to use Spot (the robot) to assist with in-field catastrophe claims handling and non-catastrophe property inspections. Vouch announced it became a licensed insurance carrier, and Chewy launched Practice Hub, a veterinarian-only marketplace designed to streamline pharmacy operations and grow veterinary clinic revenue. The latter is a big deal as Chewy also announced an exclusive partnership with Trupanion.
October
We introduced Slide Insurance, the Tampa-based personal lines insurance startup led by the former CEO and co-founder of Heritage Insurance, Bruce Lucas, RAPIDecision Life One, a one-year term life insurance product distributed by Progressive and designed for first-time life insurance buyers, and Tesla's telematics insurance in Texas (launched in Illinois this month).
Independence Pet Holdings announced its plans to acquire Figo Pet Insurance in a deal valued around $XXX million, according to a source. We're told that the Figo team highlighted their partnership with Costco as part of future financial projections. And according to Similarweb, Costco is the top referral partner for Figo, sending ~64k visitors to its site.
Neptune Flood acquired Jumpstart Insurance.
Cyber insurance company Coalition acquired commercial insurance MGA Attune.
November
Experian acquired Gabi for $320 million, Lemonade acquired Metromile in an all-stock transaction, and Liberty Mutual announced the launch of Comparion, an insurance agency that will provide auto, home, and small commercial insurance options starting next year.
We also suggested that you find Bob (TL;DR: Bob is your alternative distribution partner), and today we're announcing our newest add-on to Coverager Data – Leading Companies in Alternative Distribution Strategy – where you can track the companies adopting this distribution strategy. Because what isn't monitored may not be replicated, leaving money on the table for someone else to take. 👇 is it:

December
Hagerty went public this year. Note that State Farm owns a 17% stake in Hagerty and the two plan to introduce new coverage for classic vehicles next year.
Digital lending marketplace Credible announced the acquisition of personal lines agency Young Alfred, Toyota partnered with Toggle to offer owners better coverage, and Rocket Companies acquired Truebill, a personal finance app that helps consumers manage every aspect of their financial lives, for $1.275 billion in cash. And Fetch by The Dodo – announced late last year following a deal between The Dodo and Petplan – is finally live. 👇 is it:
Had us at Hello
We said hello to Armadillo, Bequest, Blink by Chubb, Bubble, Koala, Dayforward, Mila, MUNDO ageas, SiriusPoint, Skyway Technologies by UPC Insurance, and others.
Left us at Hello
We said our goodbyes to Influrance almost as fast as we said hello. It was simply a landing page covered too soon. Similarly, it is now time to say goodbye to Team & Total Insurance, the agency created by CNBC reporter and host Eric Chemi earlier in the year. "I was the founder Team & Total, an insurance agency designed for the 21st century. That means modern technology, top-notch customer service, and high-quality expertise. We exited the business after a successful sale to a larger insurance agency." And let's forget about Sundial by State Farm.
Good at Goodbyes
We said goodbye to DadCover, Dough, Haven, Loom, and ROOM8.
Yet to Happen
Hazel by Walmart, BumpLife by Bump Boxes, Physicians Mutual Pet Insurance, Butter Insurance, OCHO, and House of Coverage.
Get Coverager to your inbox
A really good email covering top news.