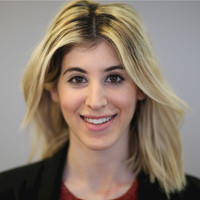 DadCover: From activity to inactivity
In April 2019, we introduced DadCover , a UK-based life insurance startup established in 2018 to work with financial advisors to offer life insurance to dads.
It was launched in partnership with Aviva.
The experience was such that a user would chat with the 'DadBot' to later chat with an advisor and the reasoning, according to the startup, was "Firstly, unlike other insurances where there could be a few thousand pounds a risk – with life insurance, we're regularly talking about a quarter of a million or more. For that reason, life insurance companies like to have a recorded conversation to make sure you are who you say you are should there be any disputes if a claim arises. Secondly, speaking to a real financial adviser on the phone makes a lot of sense. It ensures that your needs are fully recognised and you get the right cover for you and your family."
Today, the site is down and you can find below a timeline of the startup's key Twitter activities which shed some light on its activity and how at least one suggested they should rebrand to parentcover.
| | |
| --- | --- |
| | We're nearly there… 3, 2, 1… |
| | We're #LIVE. The UK's latest #insuretech provider has launched a DadBot™ https://dadcover.co.uk to help Dads find the right life insurance. We don't sell details unlike TOM, Dick or Harry. #LifeInsurance #newdad #dads #dadwin |
| | It can cost up to £16,200 to feed a #child from birth to age 18. Have you thought about who would pay for this and everything else if you died tomorrow? We're built by Dads for Dads to help protect your family with Life Insurance. Discover more at https://dadcover.co.uk |
| | Call yourselves parentcover and I might think about it! |
| | Sadly some other firm owns ParentCover(s) etc, we're working on the Mum stuff but only so many of us in the team! We'll be sure to let you know when we launch that also. |
| | Just checked in and seen that we've reached over 3,500 #Dads from across the UK last week! #AMAZING #insuretech |
| | Our team of Dads are making progress behind the scenes. We're excited to be launching another service (for your missus) and double downing on our partnerships to bring an even smoother experience for you all! https://dadcover.co.uk |
| | As we approach #FathersDay, take the time to consider what your loved ones would do if you were not around to accept a dodgy BBQ apron and last minute card. https://dadcover.co.uk |
Get Coverager to your inbox
A really good email covering top news.