We are a modern media company reaching insurance pros from over 2,500 brands that are interested in .
Our readers = fans.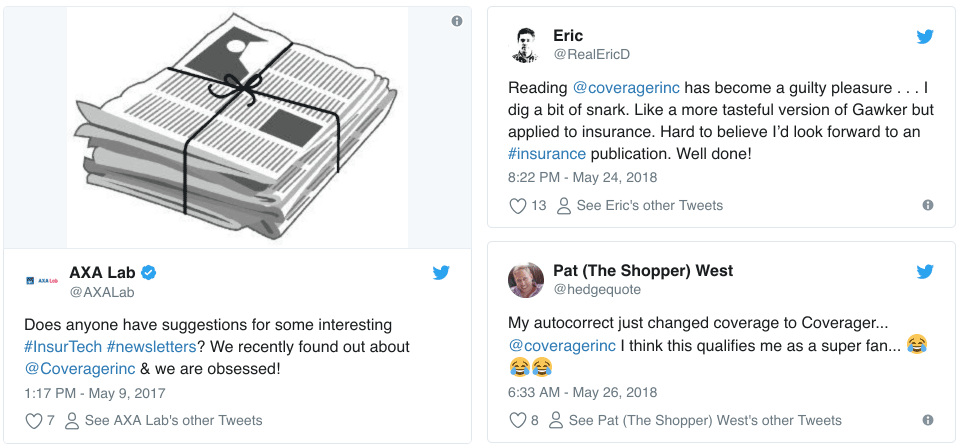 Our services are created for you, the .
Coverager Post
$54/Month
$525/Year
An online publishing platform that allows members to upload blogs, press releases, and company announcements to Coverager's homepage. Join
here
.
Coverager Promotes
$1K/Promo
A daily banner promoted on Coverager.com and/or the newsletter. As simple as picking a date, and sending a banner and a URL to hello@coverager.com.
Coverager Personifies
$10K/Creative
A package of ten promos created by Coverager and shared via the newsletter to showcase your brand, highlight your differences and introduce your team to the most engaged insurance community.
Coverager operates in the intersection of media and intelligence; offering trend analysis, customized reports, creative campaigns, and alternative distribution strategies. Reach out to learn what Coverager can do for you.