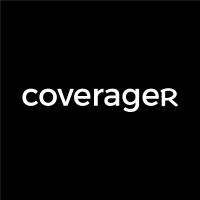 Cambridge Mobile Telematics acquires TrueMotion
Cambridge Mobile Telematics has acquired TrueMotion, "the second-largest mobile telematics provider." This acquisition, which closed today, unites the two leading companies in the rapidly growing mobile telematics industry, CMT said in a press release. As a result, CMT will now provide telematics services to 21 out of the 25 largest auto insurers in the United States, and across more than 20 countries, including Canada, UK, Germany, South Africa, Japan, and Australia.
"With this acquisition, we will use our world-class talent, technology, and scale to help our partners overcome the complex challenges of global road safety. Both companies have helped transform the auto insurance industry, powering the shift from traditional rating models to usage-based and behavior-based insurance. We are excited to work together to bring telematics solutions to the users of the 1.4 billion vehicles on the world's roads." – William Powers, CMT's CEO.
"We're thrilled to join CMT to enable the future of auto insurance. About a decade ago, both companies were founded in Cambridge with the same mission to make roads safer. Today, we are joining forces to accelerate this journey. This acquisition makes sense on so many levels." – Ted Gramer, TrueMotion's CEO, who will become CMT's COO.
Telematics has been gaining momentum recently – according to a source, CMT saw its user base double in one year. Allstate has also experienced the increased demand – the company reported that Milewise sales were up 35% in Q4 2020. "We believe Allstate is among the leaders in telematics and is the largest pay-per-mile provider through Milewise," said Mario Rizzo, EVP and CFO at Allstate.
State Farm – one of CMT's larger clients – has been placing more focus on its Drive Safe & Save telematics program.
But State Farm is not alone. USAA is launching its SafePilot telematics app (the insurer works with TrueMotion) in more states and it recently announced the acquisition of usage based insurance provider Noblr. American Family announced a new telematics offering that eliminates some of the traditional product pain points, and even GEICO is acknowledging this space. "GEICO had clearly missed the bus and were late in terms of appreciating the value of telematics," said Ajit Jain, vice chairman of insurance operations at Berkshire Hathaway. "They have woken up to the fact that telematics plays a big role in matching rate to risk. They have a number of initiatives, and hopefully, they will see the light of day before not too long, and that will allow them to catch up with their competitors in terms of the issue of matching rate to risk."
Of course, insurers are not alone. Tesla is currently working on a telematics insurance product where customers pay a premium based on their driving behavior, and Ford has a usage based insurance team that helps B2B customers such as Allstate and Liberty Mutual launch their products.
For CMT, integrating connected-car data for risk assessment and integrating mobile data such as phone distraction with vehicle data are some of its future focus areas. And with the acquisition of TrueMotion, more resources will be available for future developments. "We will not only widen our lead in smartphone telematics, but also use our combined talent to invent new products for risk measurement, contextual telematics, and crash mitigation across emerging mobile, IoT, connected-car, video, and sensing technologies," said Hari Balakrishnan, CMT's cofounder and CTO.
Get Coverager to your inbox
A really good email covering top news.