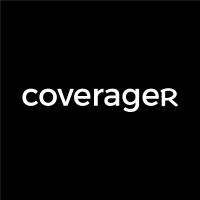 The Unconventionals
As the year draws to a close, we take a look at insurance… under the influence® from A to Z:
A to Z company Amazon (Seattle, WA) has at least 6 insurance partners worldwide, and at least 3 direct partners in the US (i.e. Next, Marsh, and Nationwide); excluding Aon.
Airbnb (San Francisco, CA) launched a protection program dubbed AirCover that groups together the company's liability insurance offerings. In the majority of jurisdictions, the host liability insurance program provides insurance through a policy issued by Zurich.
News publisher Australian Community Media (Sydney, Australia) launched an insurance agency called View Insurance.
Cloud-based supply chain risk management and commercial marketplace platform Avetta (Orem, UT) started offering insurance from Next.
Residential network and home management company Belong (San Mateo, CA) closed a $40M Series B round this year. It recommends property coverage from Get Covered and landlord insurance from Obie.
Digital mortgage platform Better.com (New York, NY) has been licensed as a title insurance provider in Virginia this year, marking it the 24th state in Better Settlement Services' nationwide expansion. It also operates a home insurance agency called Better Cover "to quickly serve you up insurance quotes from digital carriers like Lemonade, Hippo, and traditional carriers based on the specifics of your loan file and your personal insurance needs."
White-label lending software Blend (San Francisco, CA) became a public company this year. It not only operates an insurance agency by the name of Blend Insurance Agency but this year it also acquired Title365, a provider of title insurance and settlement services, from Mr. Cooper Group for $422M. Insurance partners include Travelers, Mercury, and Safeco.
BMW (Sweden) recommends car insurance from Trygg-Hansa.
Cloud-based construction lending software Built Technologies (Nashville, TN) is building out its insurance offering after securing $125M this year.
Spend management platform Caary (Toronto, Canada) offers insurance from Apollo.
Online used car marketplace Carro (Singapore) closed $460M across 2 financing rounds. It offers UBI through Income.
E-commerce platform for used cars Carvana (Tempe, AZ) glued themselves to Root Insurance via an exclusive distribution arrangement.
Car ownership app Caura (London, UK) closed $4.2M. Through its iOS app, users can receive quick quotes for insurance, checkout using Apple Pay, and receive all their insurance documents directly in-app. It counts at least 6 insurance partners.
Chewy (Dania Beach, FL) will distribute Trupanion's pet insurance product starting in the spring of next year in a deal that combines cash and equity. "And we are essentially providing the customer base and the platform, and Trupanion is underwriting the policies."
Digital banking company Chime (San Francisco, CA) is taking insurance more seriously as it looks to build its own insurance offerings "from the ground up."
Rental property management software company DoorLoop (Miami, FL) will offer renters insurance soon ("coming in mid-2022").
Digital lending marketplace Credible (San Francisco, CA) acquired personal lines insurance agency Young Alfred.
Digital investment company Ellevest (New York, NY) offers life insurance to customers through Policygenius.
It isn't far-fetched to assume that Empora Title (Columbus, OH), a title company backed by Root Insurance, will – at the very least – explore an affinity partnership with Root.
Experian (Costa Mesa, CA) acquired personal lines agency Gabi for $320M.
Appliance and mattress retailer Famous Tate (Tampa, FL) offers Allstate Protection Plans.
Risk management platform for farmers Farmers Edge (Winnipeg, Canada) became a public company this year and it more recently launched a managing general agency called DigiAg Risk Management to offer both P&C and life insurance products. One partner is Wawanesa Life (Winnipeg, Canada).
Ford Motor Company (Dearborn, MI) has a partnership in place with Mile Auto for drivers who drive under 10,000 miles per year. Similarly, in the UK, By Miles is the first insurance provider to use Ford's connected vehicle data to help customers reduce the cost of their car insurance.
Pet telemedicine platform Fuzzy (San Francisco, CA) closed $62M across 2 rounds of financing this year. It offers pet insurance from State National (through Boost).
Transportation company GLT (Global Logistic Transport) (Russia) offers cargo insurance from VSK.
Home remodeling platform Houzz (Palo Alto, CA) offers product protection from Mulberry.
Automaker Hyundai (Fountain Valley, CA) allows US-based drivers to share their driving behavior with insurers companies to get a better premium.
JM&A Group (Deerfield Beach, FL), a provider of F&I products for the automotive industry, embedded DealerPolicy's into its workflow.
Wholesale financial services company Kasasa (Austin, TX) allows its regional banks and credit unions to offer life insurance from Protective Life via an online marketplace and referral program called Kasasa Care.
Kia America (Irvine, CA) supplies vehicle build data to LexisNexis Risk Solutions for the sake of its car insurance marketplace.
Workforce wearables startup Kinetic (New York, NY) formed an

insurance

division to provide workers' compensation coverage through Nationwide.
Online banking platform Monese (London, UK) offers 'purchase insurance'.
Online booking software for vacation rental properties OwnerRez (Seattle, WA) integrates with InsuraGuest to offer hotel guest protection.
This week, MoneyLion (New York, NY) announced it acquired Even Financial (New York, NY) which acquired life insurance agency LeapLife (San Francisco, CA) – a year ago.
Debit card provider PointCard (San Francisco, CA) closed $46.5M this year. Its card comes with phone insurance, new purchase insurance, trip cancellation insurance, and car rental insurance from AIG.
Home services platform Porch Group (Seattle, WA) acquired Homeowners of America (HOA) for $100M, CSE Insurance for $48.6M, and American Home Protect for $38.6M (upfront).
Telecommunications company Proximus (Brussels, Belgium) offers cyber insurance from AXA.
Mobile banking company Revolut's (Europe) customers (who use their account) receive purchase protection, refund protection, and ticket cancellation protection from Chubb.
Super app Rappi (Bogotá, Colombia) offers home and phone insurance from Chubb.
Rivian (Plymouth, MI) became a public company this year. Its shares "sunk nearly 13%" today – hitting a record low – after it highlighted the challenges it was likely to face in ramping up production to take on EV leader Tesla. Nonetheless, it works with at least two insurers (Cincinnati Insurance and Nationwide) to offer UBI.
Roamly is the RV-focused insurance agency launched this year by Outdoorsy, a P2P marketplace for RV rental.
Airline company Ryanair offers travel insurance from Cover Genius.
SafetyCulture (Sydney, Australia), along with QBE Insurance, owns a share in Mitti Insurance, a digital small business insurance platform. We got the opportunity to speak with Danial Cummins, the co-founder and General Manager of Mitti, as well as James Orchard, the CEO of QBE Ventures, about their perspectives on the shifting environment of small business insurance this year. Download the report here.
SME platform Sleek (Singapore) closed a $14M Series A funding round. Its 

insurance

arm, Sleek 

Insurance

Agency, was incorporated in March 2019.
Trucking logistics company SmartHop (Miami, FL) formed an insurance agency to offer commercial auto and cargo insurance.
Digital travel concierge SmartNomad (San Francisco, CA) offers travel insurance from Allianz.
Lending and investment company SoFi (San Francisco, CA) launched an auto loan refinancing service this year also operates SoFi Life Insurance Agency and it recommends life, renters, car, and small business insurance – working with select insurance companies.
Jeep and Dodge-maker Stellantis (Amsterdam) plans to launch UBI in Europe.
Automaker Tesla's car insurance debuted in Texas and Illinois (in addition to California – this took place in 2019). Tesla has at least 4 insurance partners worldwide.
The insurance arm of Toyota aka Toyota Insurance Management Solutions (Plano, TX) offers its own branded car insurance powered by Toggle, a subsidiary of Farmers.
Online travel company Travix (Amsterdam) offers travel insurance from Chubb.
Digital banking company Varo Money (San Francisco, CA) secured $573M across two rounds of financing. It recommends Ladder's life insurance and Lemonade's renters insurance.
Smart home security company Vivint (Provo, UT) operates an insurance agency called Vivint Warranty and Home Insurance. It plans to launch a managing general agency.
Volvo offers owners of its electric Volvo XC40 Recharge an insurance package from Allianz (Germany) for 3 years.
The insurance arm of car ownership company Way.com aka Way.com Insurance Agency (Fremont, CA) offers car and/or home insurance from at least 9 carriers including Travelers, Nationwide, and Safeco.
If Wejo (Manchester, UK) has its way, the connected car data company will be working with State Farm, Allstate, and GEICO in no time. Keyword: If.
Payroll platform for the entertainment industry Wrapbook (New York, NY) closed $127M across 2 rounds of financing. It operates an insurance agency called Workers Insurance Agency.
Bottom Line: Vivint focusing on insurance is the equivalent of American Family, CSAA, and Indiana Farm Bureau focusing on the smart home space with initiatives such as Hedge, AAA Smart Home, and Peril Protect. Tesla offering car insurance is – on a limited scale – the equivalent of Allstate launching its carsharing platform Avail where users can borrow local cars and enjoy coverage from Allstate. There's no solving the "chicken or the egg" problem but realizing that a good cause (to offer coverage) will have a lasting effect. After all, in a parallel world to the one described above, "A" stands for AmEx and "Z" stands for ZenBusiness – two companies that have entered the insurance industry without ever making an impact. But since anyone with a customer base and a platform can or will offer insurance, you've got to acknowledge that they won't all fail.
Get Coverager to your inbox
A really good email covering top news.