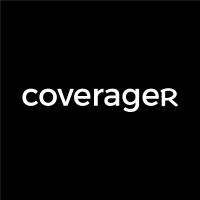 Root's Q3 2021 highlights
Root Insurance shared their Q3 2021 results yesterday and here are some highlights:
Gross written premium reached $204.6M, reflecting a 24% year-over-year increase.
Gross earned premium was $189.4M, a 23% year-over-year increase.
Gross loss ratio for the quarter was 91.3%, a 12 point increase compared to Q3 2020. The increase was driven by 8 points of severity and 9 points of frequency as inflationary pressures continue and miles driven remain above pre-pandemic levels, partially offset by rate increases earning into the book (Root has taken 13 rate increases during the quarter).
Root counted 380,836 auto policies in force at the end of the quarter, compared to 322,423 PIF at the end of Q3 2020. On average, Root added a net of 4,868 policies each month for the past 12 months.
Renewal premium % of gross earned premiums was 60% for the quarter.
Sales and marketing expense was down by 40% compared to Q2 2021, going from $111.7M to $65.4M.
Net loss was $133M for the quarter and for the nine months ended September 30, Root's net loss reached $411.2M.
Cash, cash equivalents, and restricted cash at the end of the period totaled $835.1M.
Root's UBI 4.0, which enables a telematics quote with less data, is currently active in 20 out of 31 states. Since the rollout, Root has been able to extend quotes to roughly 10% more users. The company is also in the process of rolling out McModel 4.1, its latest countrywide pricing model, which leverages "Root's growing data sets to expand the set of modeled coverages, improve segmentation, and better predict the lifetime value of a potential customer."
Telematics was a main theme during Root's earnings call today. In July, we reported that the company is tweaking its existing telematics offering and considering a traditional car insurance product following their decision to work with independent agents. In today's call, co-founder and CEO Alex Timm shared that the product sold by agents looks different than the one they sell directly to consumers. "We may be pricing – repricing midterm, we may be using now telematics data at renewal. We also have developed a product that allows consumers to really opt into telematics."
When it comes to Root's partnership with Carvana, the insurer revealed that it is not using telematics at all. Instead, users get an instant quote with the vehicle purchase but Root claims that is has plans to incorporate telematics in future product iterations. The Root/Carvana product is live in 12 states.
Root is excited about the agency channel. It developed a quote and buying process that takes a "fraction of the time" compared to other carriers and it is currently being tested in five states. Timm mentioned the benefits of cash flow by not having the pay the acquisition cost upfront, as well as the higher loyalty of customers coming in through agents.
Root is also excited about their partnership with Carvana and the bigger concept of embedded insurance. "We think that this is absolutely how insurance should be purchased in the future, meeting consumers where they are in a really seamless experience," Timm said. "We think it's a clearly superior product experience, and we're really excited by it, and we're going to continue to work hard and focus."
According to CFO/COO Daniel Rosenthal, Root reduced sales and marketing expense to reduce cash burn, "especially in the the face of surge in performance marketing costs and the current inflationary environment." The company will take active steps to reposition its marketing investments and pursue more cost-efficient distribution channels, with less focus on performance marketing. As you can see, traffic numbers have been going down since July.
Get Coverager to your inbox
A really good email covering top news.