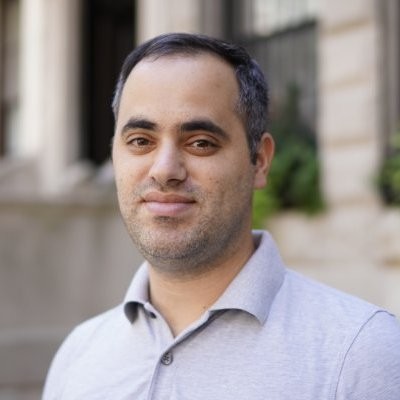 Noteworthy Stories
We're 5 months into 2022 and it's time to refresh your memory on some of the noteworthy stories shared so far.
January
Reviti, the London-based subsidiary of tobacco company Philip Morris International which was launched in 2019 with the promise to offer a cheaper life insurance product to smokers who quit or who switch to e-cigarettes, has ceased operations. Saving people money is the foundation of many successful companies but not all savings lead to affordability. Income level is a major factor for life insurance adoption and the reality is that current cigarette smoking is higher among people with a lower annual household income than those with higher annual household incomes.
Tesla Insurance, which was first launched in August 2019, becomes available in five states.
Top-10 global insurance broker Acrisure acquired MGA/wholesale distributor Appalachian Underwriters.
Ethos Life acquired Tomorrow Ideas, which at the time offered consumers a will creation service free of charge. During the same month, UBS invested in digital estate planning platform Trust & Will. Tomorrow and Trust & Will operate in the same space, have launched not far apart, and publicly disclosed a similar amount of funding.
One main difference between the companies is that Tomorrow launched with a free product while Trust & Will did not. There's a famous saying that if something is free, you're the product, and Tomorrow tried to monetize its user base by offering a variety of insurance products. At the end of the day, Trust & Will attracted more visitors for its paid products than Tomorrow for its free product. When users are your product, you need a lot of them to make it work.
Root Insurance laid off over 300 employees. According to LinkedIn data, Root's employee count reached a record of 1,361 in November and it now stands at 970. A week later, the company secured a $300 million loan from BlackRock.
Western & Southern acquired Fabric.
Allianz Partners partnered with Singapore Airlines.
Allianz Partners partnered with Marriott.
Kin Insurance and Omnichannel Acquisition Corp., a publicly traded special purpose acquisition company, mutually agreed to terminate their previously announced agreement and plan of merger as a result of "current unfavorable market conditions." Imagine thinking you're in for a sprint and then it turns out to be a very long marathon.
French insurance startup Luko acquired Luko Insurance AG (Coya) in order to grow its European presence and obtain an insurance license in Germany. On his LinkedIn profile, Coya founder and former CEO Andrew Shaw writes "successfully exited" in regards to this deal. He successfully exited but it was not a successful exit.
Amazon and Stellantis announced a series of global, multi-year agreements that will transform the in-vehicle experience for millions of Stellantis customers and advance the mobility industry's transition to a sustainable, software-defined future.
Ford Motor Company and ADT announced a new joint venture called Canopy that combines ADT's professional security monitoring and Ford's AI-driven video camera technology to help customers strengthen security of new and existing vehicles across automotive brands. Cameras in vehicles can make the claims process more efficient.
Airbnb announced a "custom-built" guest travel insurance product offering exclusive to Airbnb guests.
UBS announced its intent to acquire automated wealth management provider Wealthfront in an all-cash deal valued at $1.4 billion. At the time, Wealthfront had $27+ billion in assets under management and over 470,000 clients in the US.
Amplify Life Insurance, a life insurance startup "looking to modernize the $70B permanent life insurance industry," announced $12 million in funding. Art Williams, who helped popularize term life insurance in the late 70s and early 80s, often calls cash value life insurance trash value, saying that people should just buy term and invest the difference.
Amplify has a significant challenge ahead and it won't be solved by different messaging (here and here).
Walmart, via its new fintech startup, announced merger agreements with financial benefits platform Even and challenger bank One Finance. "Walmart is constantly looking for new ways to deliver on our core mission of helping our customers save money and live better. Customers have made it clear that they want more from us in the financial services arena. Creating a simple, personalized app that allows users to manage their money in one place is the natural next step toward fulfilling that." – John Furner, president and CEO, Walmart U.S.
Foresight Group, which includes workers compensation insurance startup Foresight Commercial Insurance and risk management platform Safesite, secured $39 million in funding.
Facet Wealth, a fintech company offering financial planning with a transparent subscription price, raised $100 million.
Azibo, which offers a variety of free features to help landlords manage their rental properties, announced funding from several investors including Liberty Mutual Strategic Ventures. Azibo offers insurance for both landlords and renters.
February
Travelers acquired Trōv's technology assets.
We revealed Root's plan to offer third party products.
Getlabs, which offers at-home lab appointments, raised $20 million. You have to wonder about the potential of at-home test kits when one of the largest clinical laboratory networks in the world (which offers at-home test kits) chooses to invest and promote Getlabs.
Digital banking platform Revolut introduced pet insurance in partnership with ERGO.
Assurity launched criticalillness.com, "a complete self-service platform" for buying critical illness insurance. "It's a massive leap forward for insurance buying, and one of the only platforms of its kind in the market right now. By making our coverage easier to buy and understand, we're bringing vital critical illness protection to a far larger market." – Scott Zagurski, VP of marketing and digital experience at Assurity. Website traffic is not looking good so far.
Boost Insurance and Breach Insurance, an insurance startup that provides insurance technology and regulated insurance products for the cryptocurrency market, announced the launch of Crypto Shield, "the first insurance product for cryptocurrency available to retail wallet holders." According to Boost's site, its partners have insured over 50,000 insurance buyers. 50k may seem like a large number but given the time Boost has been in market and their model (sitting between the re/insurer and intermediary), this figure is underwhelming. At the end of the day, Boost needs strong partners but strong partners do not need Boost.
State Farm Ventures expanded its venture capital investment fund to $200 million, up from the initial commitment of $100 million in September 2018.
Experian sent out an email to users introducing new products and features and the first on the list was a car insurance comparison service powered by its new subsidiary Gabi. Wondering about the impact? Between August and October of last year Gabi's website visits originating from referrals was 65k. This figure more than doubled between February and April, reaching 138k visits.
Pet services company Wag, which operates in the insurance space, announced its intentions to go public.
Tint, a startup working with platforms to embed insurance and non-insurance guarantees, raised $25 million. Despite offering a different solution, Tint will face the same challenge as Boost.
Aon launched a digital insurance platform in Spain powered by CoverWallet.
Berlin-based fintech startup Vivid Money raised $114 million. The banking startup promotes insurance on its platform, featuring companies such as AXA, Getsafe, and Friendsurance. Fintechs promoting insurance companies is a popular thing but the other way around is not.
Brazilian insurance startup 180° Insurance closed a $31.4 million funding round. The startup operates through a B2B2C model, providing a solution for companies to sell insurance digitally.
March
Berkshire Hathaway announced an agreement to acquire Alleghany Corporation, the owner of reinsurer TransRe, for approximately $11.6 billion.
Tesla filed new insurance programs in Oregon and Virginia via its newly acquired insurance carrier.
Following the terminated SPAC deal, Kin Insurance closed an $82 million round.
Policygenius raised $125 million, placing its public plans on hold.
Keller Williams entered into a strategic partnership with bolt. As part of the partnership, Keller Covered, an insurance marketplace for KW agents and consumers, will use bolt's SaaS-based insurance exchange to expand distribution, create new products, and offer more choices. Selling insurance requires an incentive and the incentive is just not there for Keller Williams real estate agents.
Cross River Bank, which gives fintechs access to banking products, received an investment from Andreessen Horowitz and others. Here's a relevant read.
General Motors acquired SoftBank Vision Fund 1's equity ownership stake in self-driving company Cruise. A month earlier Cruise became the first company to offer fully driverless rides to the public in a major U.S. city and it announced a partnership with Mobilitas Insurance.
Management liability insurance startup Counterpart closed $30 million in funding.
Apple acquired British fintech startup Credit Kudos.
Vivint appointed its first chief insurance officer. The maker of home security products is looking to form an MGA.
Prudential, in partnership with LeapFrog Investments Group, announced its intention to acquire a strategic minority interest in Alexander Forbes, a provider of financial advice, retirement, investment, and wealth management services in South Africa.
Personal insurance broker Jerry introduced an auto refinancing service.
Aviva and Zego announced a multi-year partnership to provide fleet policies to trades and haulage businesses.
April
Newfront, "the modern insurance brokerage platform," closed a $200 million investment round at a $2.2 billion valuation. "We are finding that talented brokers and insurance professionals are voting with their feet and leaving 100 year old platforms to join us in pursuit of a better client and colleague experience." – Brian Hetherington, President of Newfront.
Ellevest, a wealth management company built by women for women, raised $53 million. Allianz Life is a backer and Policygenius is a partner.
Tesla counts 8 states where insurance is being offered. Metromile, which was founded in 2011, was also available in 8 states in April 2022.
Health IQ exited the life and auto insurance space.
GEICO paused phone sales in 16 states.
YuLife is looking to enter the U.S.
Revolut appointed Allianz Partners as its new global travel insurance services provider. See our point about Boost/Tint.
Draftrs, an insurance startup focused on modernizing small business professional liability insurance, launched its digital insurance platform that enables instant underwriting and policy management for small firm professionals and agents.
Covr Financial Technologies raised $15 million.
SmartHop, a company offering a range of solutions (including insurance) for truckers, raised $30 million.
MassMutual Ventures announced new $300 million fund for Europe and Asia-Pacific.
Tokio Marine launched a CVC fund.
May
Aon and PayPal announced an initiative to help millions of PayPal's small business customers in the U.S. access insurance simply and quickly. It won't be that simple.
Tesla filed a new insurance program in Maryland.
American Express launched Trip Cancel Guard, a new flight cancellation product with up to 75% reimbursement.
Metromile commits to a plan to sell its enterprise business solutions segment. In Q1 2022, Metromile's total enterprise software revenue was $1.2 million, but the company's outlook for the unit looks bright.
If I'm reading this correctly, Metromile is predicting a 5,937% growth for their enterprise business – from $800K in 2019 to $48.3M in 2024. I don't know the metrics of tech companies, but this seems impressive. pic.twitter.com/gpeKfWfa7W

— Avi Ben-Hutta 🐿 (@FloodQuake) November 25, 2020
Blink by Chubb added a second product.
AXA Hong Kong and Macau launched an accident insurance plan that provides collective protection for a family across generations with a single policy. You can bundle products and/or you can bundle people.
Auto refinancing company Caribou closed a $115 million Series C funding round at a $1.1 billion valuation. The startup, which also features an insurance offering on its site, has refinanced over $1.5 billion. According to LendingTree, Americans borrow an average of $39,721 for new vehicles and $27,291 for used vehicles. Doing some rough calculations, Caribou's 50,000+ customers makes sense. Jerry, which announced its auto refinancing service in March, had a $450 million valuation during its latest funding round in August 2021.
Liberty Mutual revealed its intention to acquire the assets of Fetch A Quote, which allows auto manufacturers and dealers to integrate an insurance solution for customers at the point of sale.
Coterie Insurance announced a new program designed to take the marketing efforts of insurance agents and brokers to the next level.
Travel insurance startup Faye raised $8 million in seed funding. If Faye doesn't find strong distribution partners, it will fade away (or become another B2B insurance player).
Pacific Life announced plans to enter the workforce benefits market.
Root's distribution partner Carvana laid off 2,500 employees and was suspended from selling cars in Illinois.
Connected car data company Wejo is shifting its focus from UBI to claims. "There's very little difference between any providers out there in terms of how they score driving behavior," said founder and CEO Richard Barlow. Do you agree?
White Mountains signed a definitive agreement to sell NSM Insurance Group, a full-service MGA and program administrator for specialty property & casualty insurance, to investment funds affiliated with global investment firm Carlyle. The transaction values NSM at $1.775 billion.
Assurance IQ counts 10 consecutive quarters where it has reported a loss ($276 million in total).
Get Coverager to your inbox
A really good email covering top news.