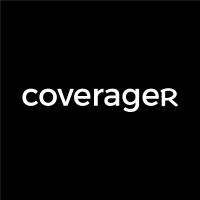 Policygenius raises $125 million
Policygenius announced the closing of $125 million of new growth capital, bringing the company's total funding to over $250 million. All existing "major investors" participated in the round, including KKR, Norwest Venture Partners, Revolution Ventures, AXA Venture Partners, and MassMutual Ventures. New investors include Brighthouse Financial, Global Atlantic Financial Group, iA Financial Group, Lincoln Financial, and Pacific Life.
As part of the financing round, ORIX Corporation USA's Growth Capital group provided a new credit facility for the company to help finance its growth, and Policygenius refinanced its existing senior loan facility with JPMorgan Chase.
I (Avi, here) contacted Policygenius yesterday to get some information for an article I'm working on… In July of last year, Bloomberg reported that Policygenius was in talks to go public through a merger with the blank-check company PWP Forward Acquisition Corp. I. Two months earlier we informed Coverager Research members that the company is considering the public route as it was searching for a VP of accounting with SEC reporting experience.
Earlier this year, Policygenius leadership informed employees that it would take the company several quarters to go public, which explains today's funding announcement. As a result of the IPO delay and additional factors such as pay and middle management, there's been an increase in employees leaving the company. Policygenius has been growing its workforce consistently over the past years but that has stopped last November. At the time, the company had 661 employees according to LinkedIn and today that figure stands at 615. A former employee told me that the company had stopped sending out new hires and departures updates as it hurt morale. One senior employee Policygenius lost during this period is VP of people Megan Pittman who left in March.
While things may change with the influx of capital, I'm told that earlier this year Policygenius cut back on marketing as it looked to focus more on cross-selling instead. The early days of the pandemic helped the company generate more sales but lately, the P&C sales team has been missing its targets – sometimes by a little, sometimes by a lot. According to a former employee, the decline in sales wasn't a result of lower conversion rates – it was mainly due to fewer shoppers making their way to Policygenius. Judging by traffic data, there's truth to that.
Another sign of struggle came from a former employee who complained about some sales practices. "During my time there, sales agents were trained to push through as many applications as possible, even if a client did not qualify for coverage. This resulted in a severe decline in quality control," this person wrote to us.
Like many companies, Policygenius hit a wall and it is trying to figure out ways to break through. Cross-selling is one tactic and last month the company officially announced Policygenius Pro, "a turnkey partnerships platform that helps independent agents and financial advisors accelerate and streamline life insurance sales." In the funding announcement, Policygenius said that it is on pace to be the single largest distribution platform for term life insurance this year. While the company is facing some tough obstacles, it broke through more walls compared to many of its competitors.
Get Coverager to your inbox
A really good email covering top news.