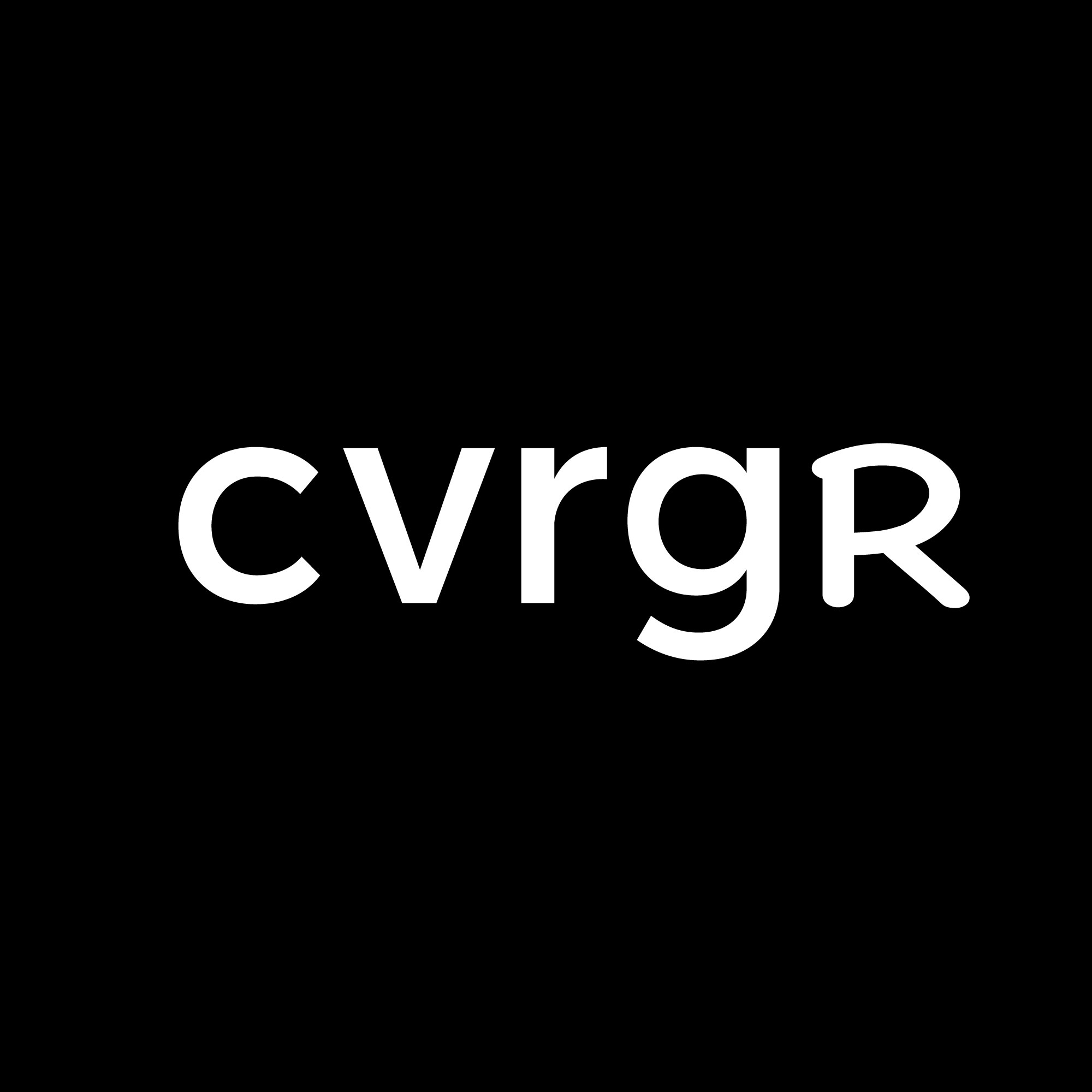 2022 in Review
Recapping our top stories and golden nuggets.
January
We began the year with Root laying off approximately 330 employees. In a video obtained by Coverager, Mark LeMaster, Root's chief claims and customer service officer, blamed inflation as the cause for the mass layoffs that took place. The truth is, there's an inflation of insurance companies that look and sound alike, and there simply aren't enough customers to go around.
Digital life insurance broker Ethos also acquired Tomorrow, which allowed consumers to create legal wills and trusts free of charge (this is no longer the case), HCI Group scrapped its plans to take TypTap public (I have a question) and coastal home insurer Kin also called off its plans to go public.
The top insurtech investment this month was a $300 million term loan facility from BlackRock to Root. At the time, Mark Lawrence, the managing director on BlackRock's global credit team and part of the "Special Situations group focused on distressed debt, private credit and rescue financing," said the following: "We are excited to form a long-term partnership with Root, an auto insurtech company with differentiated technology, and we recognize the potential of the innovative embedded product the company is developing through their exclusive partnership with Carvana." (Did you know that Carvana also refers customers to Progressive?) What we had to say was a bit different – "Root is in a special situation because it behaved as if it were special when there was nothing special about it."
February
It was a month of legacy moves and embedded insurance.
Travelers purchased Trov's tech assets and swiftly shut down the site. Experian emailed consumers to introduce its recent acquisition – Gabi – a car insurance comparison tool. The two became highly integrated over the year and even progressive is in the mix. And global logistics platform Flexport closed a $935 million Series E investment round led by Andreessen Horowitz and MSD Partners at a post-money valuation of over $8 billion. The company offers cargo insurance by working with Marsh, The Hartford, and Zurich.
Note that embedded insurance is considered by many as the next frontier in insurance innovation. Ever since the insurtech wave, the main theme of insurance innovation is the use of technology. The same is true for embedded insurance – the majority of companies in the space lead with technology. Technically speaking, embedding an insurance product into a digital experience requires technological solutions, however, if you simply think about the digital experience, you'll miss out on the hidden potential – because how a product is marketed vs. how a product is integrated are two very different things.
On the life and health front, Assurity had just launched criticalillness.com, its D2C offering.
March
Hub followed in the footsteps of Aon, Brown & Brown, Lockton, and even Millennial Specialty Insurance by purchasing parts of Insureon, a digital commercial insurance brokerage. Bold Penguin, on the other hand, purchased the remaining tech pieces of Insureon and continues to be a technology leader in a difficult business. Point is – what you work on is more important than how hard you work.
Policygenius, a digital broker that worked hard to distribute non-compulsory insurance products (see point above), abandoned its SPAC ambitions in exchange for $125 million in new growth capital from a group of insurer-investors that included AXA Venture Partners, MassMutual Ventures, Brighthouse Financial, iA Financial Group, Global Atlantic Financial Group, Lincoln Financial, and Pacific Life.
April
Around this time, GEICO had paused phone sales in 16 states (including New York and California), limiting the option to quote or purchase policies to the internet, mobile app or local offices. This new policy had some exceptions – the main one being that military personnel were still able to get a quote over the phone. In so many ways, GEICO looked to make distribution more complicated by eliminating access to its fast, friendly, and professional phone agents so it can control sales.
While GEICO said fewer hellos over the phone, Health IQ said goodbye to its life and car insurance businesses. This decision resulted in ~25 employees losing their jobs. Health IQ declined to share the exact number of employees that were impacted but stated that "many" were offered a role with the medicare team. Those who left were most likely spared from this month's shenanigans. And Lemonade said goodbye to some 52 employees. The layoffs, which caught employees by surprise, were "performance-based" according to Lemonade. Our take – the layoffs were due to Lemonade getting ready to absorb Metromile's staff.
May
More layoffs. Insurance comparison site The Zebra let go of some 40 employees across various divisions. Today, The Zebra is the smallest team it has been since December 2020, according to LinkedIn Insights, and it is missing a CTO, CMO, and CCO.
More on embedded insurance. Liberty Mutual acquired the assets of Fetch A Quote, a platform for auto manufacturers and dealers to integrate an insurance solution for customers at the point-of-sale.
White Mountains exited the classic car insurance sector with the sale of NSM Insurance, a full-service MGA and program administrator for specialty P&C insurance, just as State Farm expanded its presence in the space following its partnership with Hagerty.
June
More layoffs. Ethos let go of 40 people (not its first round of layoffs), Bestow also let go of at least 40 people, Policygenius let go of around 170 people, and Cover (now inactive) laid off most of its employees. Vouch, on the other hand, simply shared that it "removed a small number of roles."
July
GEICO shut down all of its local agent offices (some 38 offices) in California.
Digital commercial insurer Next stopped accepting new business for its commercial auto product effective July 20, 2022, and restricted its workers' compensation appetite. This time around, Next ("trusted by 420,000 business owners") shared it is focused on "running a smart and responsible business" – different than "establishing a big company." According to a Glassdoor review, "they've been cutting people left and right." According to LinkedIn Insights, Next has a team of 669 people, which is a decrease from its peak of roughly 850 employees in March of this year. Btw, commercial auto insurance shoppers visiting the Next site, are now presented with a 'commercial auto consultation' form.
Alex Rodriguez got into insurance by investing in Ranger Insurance, described as "the future of modern home insurance." Ranger's home insurance will "launch soon," according to its website, a slight delay from its anticipated fall launch date.
More layoffs were conducted by Thimble, Next, Zego, and Asurion.
More embedded insurance solutions were introduced to the market with the launch of Porsche Insurance ("a compelling vehicle insurance option") in Canada, brokered by Aon, and the launch of an upgraded version of Carvana Insurance, powered by Root.
Coalition ("trusted by more than 160,000 customers worldwide") reached a $5 billion valuation after it closed a $250 million Series F funding round. The key point is that Coalition is no longer a cyber-only MGA.
August
Tarmika was acquired by Applied. In general, P&C startups account for 80% of insurtech exits, including Insureon, Trov, Flyreel, and others this year.
More layoffs were conducted by Loop, Doma, and GoHealth.
Lemonade sold Metromile's Enterprise Business Solutions to EIS.
Nationwide discontinued its Work From Home Insurance, a package of usage-based auto insurance, home/renters, and identity theft coverage that was launched by the insurer last year. Between Spire, With Spire, Work From Home, and Anew, persistence isn't Nationwide's strong suit.
September
State Farm made a $1.2 billion equity investment in ADT, resulting in the insurer owning approximately 15% of the home and business security company. A semi-counter move was seen recently when NRG Energy decided to acquire ADT's competitor Vivint, which currently offers home insurance and plans to launch an MGA.
CoverWallet for Agents shut down temporarily with plans to re-launch next year.
Digital car insurance brand Noblr stopped offering policies to the general public, staying true to the DNA of its parent company USAA.
FOXO became a public company as it continued to pursue its mission to offer products and services that combine longevity science with life insurance and Crum & Forster launched its new life insurance business unit, building on its 2021 acquisition of Monitor Life Insurance Company of New York.
October
Both Amazon and Lemonade entered the UK home/contents insurance market.
Both Nationwide and Lemonade announced major pet insurance distribution deals with rivals; the former with Petco, the latter with Chewy.
Bestow informed "select" partners in an email that the company will focus on selling life insurance through its website using their own paper, a time-consuming and capital-intensive business. We've heard that its carrier partner North American Company opted to cancel their partnership with the digital life insurance startup due to poor sales, but another source claims that the decision was based on their underwriting performance. According to this source, North American Company sought to tighten underwriting and hike rates, but Bestow refused.
LINK by Prudential, an online financial tool, was shut down after ~4 years in business.
More layoffs were conducted by Kemper.
November
The most popular post was really a 100-page research report on embedded insurance. Hear from Insuritas, GradGuard, Klimber, Socotra, and REIN about a strategy that equally applies to both insurers and insurtechs. Download your copy here.
December
However, just because embedded insurance appears flashy does not imply that it's pure gold. As Mike Byrne pointed out in the past, you must understand what you're doing, how to underwrite, and who your consumer is…. In the case of Polly, ten consumers must pass through the dealership in order to generate two car insurance customers at most.
More layoffs were conducted by Health IQ, Caribou, and Hagerty.
Insurtech 100?
Over 100 insurance companies raised funds for the first time this year – counting grants to Series B rounds – because that's what counts.
1. Adjust Square. 2. All Well. 3. Ancileo. 4. Anycover. 5. Armadillo. 6. AuditCover. 7. Aurenity. 8. Avidea. 9. Axle. 10. Baige Online. 11. Bamba. 12. baoba insurance. 13. Baobab. 14. Berrysafe. 15. Bifröst. 16. BimaKavach. 17. Bluezone Insurance. 18. Butter Insurance. 19. Caravel Pension. 20. Claims Carbon. 21. Coinnect. 22. Confianza. 23. Coreprime. 24. COVA. 25. Coverage Cat. 26. CoverTree. 27. Cyber Sierra. 28. Datafolio. 29. DORA. 30. Elpha Secure. 31. Embea. 32. Endear Health. 33. Ennabl. 34. Estafsar. 35. ETAP. 36. Evy. 37. ExtrasJar. 38. Federato Technologies. 39. Flitter. 40. Frankly Insure. 41. Garentii. 42. got sure. 43. Grape. 44. Gretel. 45. HealthySure. 46. HelloSafe. 47. Indeez. 48. INSR.tech. 49. Insuremile. 50. InsurX. 51. JAROWA. 52. Kita. 53. Klimber. 54. Latú Seguros. 55. Ledgebrook. 56. Limit. 57. LISA Seguros Inteligentes. 58. Lukango. 59. Maple Health. 60. Mindaro. 61. Modern Life. 62. Momento. 63. Mulberri. 64. Neat Insurance. 65. Nice Deer. 66. Noldor. 67. Olino. 68. Onpier. 69. Onuu. 70. Orus. 71. Overalls. 72. Oyster Technologies. 73. Paike Technology. 74. Pawer. 75. Peachy (Hlthie). 76. PrecisionGx. 77. Priority Health. 78. Protosure. 79. Quotech. 80. QuoteWell. 81. Ranger Insurance. 82. Re. 83. Reask. 84. Reserv. 85. Rikor. 86. Samos Insurance. 87. SecondSight. 88. Semsee. 89. Send Technology Solutions. 90. SJ Mobile Labs. 91. Smartload. 92. SnapRefund. 93. Spott. 94. Surance.io. 95. SureBright. 96. SureIn. 97. Swifter.io. 98. The Applied AI Company (AAICO). 99. Top Shelf Title Agency. 100. Vertical Insure. 101. Vie. 102. Wecover Platforms. 103. Wellx.ai. 104. Wopta Assicurazioni. 105. Yonder Technology. 106. YouSet. 107. Zenjuries. If you are unfamiliar with many of these companies, you need our Data.
* * *
As Michael Halsband likes to say – everything old is new again – but as we like to add – there are always new opportunities to strike back.
* * *
See you next year.
Get Coverager to your inbox
A really good email covering top news.