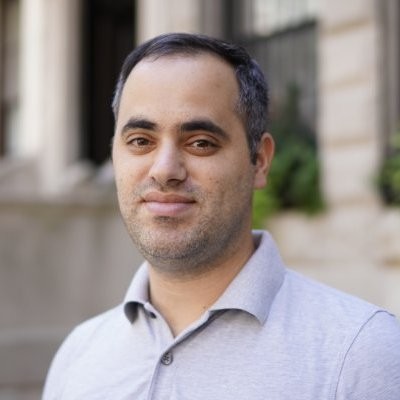 Business Innovation
There's product innovation and then there's business innovation.
One of the most popular business innovation stories (myths) dates back to the 1950s when a large toothpaste company was looking to increase revenue. The company was approached by a person who had a simple suggestion – increase the size of the diameter of the tube opening. This simple suggestion appears to have merit – in a 2006 study, which consisted of 17 Chinese toothpaste producers, the companies with a larger share of the market had a bigger opening.
This week, Apple, one of the most innovative product companies of our time made headlines following a report that it's working on a subscription service for the iPhone and other hardware products. The initiative would allow customers to subscribe to hardware with the same Apple ID and App Store account they use to buy apps and subscribe to services today.
There's a saying that cash is king and for the past several years Apple has been sitting on one of the largest piles of cash in the U.S. An iPhone subscription option can not only increase sales among certain demographics, but it can also increase sales of Apple's services. Take for example AppleCare, the company's portfolio of fee-based service and support products which provide priority access to Apple's technical support, access to the global Apple authorized service network for repair and replacement services, and optional additional coverage (underwritten by New Hampshire Insurance Company, an AIG company) for instances of accidental damage and/or theft and loss. Apple, like car subscription companies, can bake AppleCare (insurance) into the subscription more easily.
Another business innovation that made waves this week was Uber's agreement with NYC's Taxi & Limousine Commission to make yellow cabs available through the Uber app for NYC riders this summer. Under the agreement, the city's existing yellow cab apps, Curb Mobility, and Creative Mobile Technologies will integrate with Uber's software. Riders will have the option to select a yellow cab on the app, which will cost roughly the same as a standard Uber, according to a company spokesperson. Cab drivers who accept a ride through Uber's app will be paid under the same formula received by Uber drivers under a minimum time and distance rate set by the TLC. The formula differs from metered taxi fares and may be higher or lower depending on a number of factors. Cab drivers will be able to see how much each trip will pay upfront and decide whether to accept the trip or not.
Some people expressed their skepticism around this partnership, arguing that cab drivers won't accept Uber's payment terms. They may be correct but there's a term called hyperbolic discounting, which is the inclination to choose immediate, smaller rewards over larger, future rewards. The bottom line is that this initiative is a win for riders (more drivers=lower fares) and a win for Uber, which will likely enjoy increased app usage, and lose an enemy – as Lincoln once said, you destroy an enemy when you make a friend of him. The definite losers here are Uber-only NYC drivers as they will experience more competition and reduced fares. This could cause some of them to look for a different profession, which will impact the insurance companies targeting them.
Embedded insurance is considered by many as the next frontier in insurance innovation. Ever since the insurtech wave, the main theme of insurance innovation is the use of technology. The same is true for embedded insurance – the majority of companies in the space lead with technology. Technically speaking, embedding an insurance product into a digital experience requires technological solutions, however, if you simply think about the digital experience, you'll miss out on the hidden potential.
In most countries and regions, you can buy AppleCare+ within 60 days of your device purchase. This gives Apple enough time to embed the heck out of this offering – something they can easily do via email and iPhone notifications. However, a standalone, optional add-on product for $13.49/mo or $269 for 2 years presented at different points to the customer isn't embedded as strongly compared to making it a feature that's part of a comprehensive subscription package. Above the surface (tech-first), embedded insurance is playing checkers. Beneath the surface (deeply rooted), embedded insurance is playing chess.
In 2017, AIG's Brian Duperreault talked about the importance of underwriting. "In General Insurance, I've declared 2018 as the year of the underwriter. We made and continue to make great additions in underwriting talent and leadership and are taking actions to position them to perform. We will simplify our structure so they're aligned with the market and incented to write profitable business. No one has commented more on the importance of data analytics and technology in our industry than me. However, it is the underwriter, properly armed with this information, that is the central control point in our business."
An above the surface insurance partnership with Squire, a management platform for barbershops, will revolve around APIs at best. On the other hand, a creative commercial insurance company can leverage underwriting and claims insights of barbershops, as well as Squire data, to provide a set of group coverages that take into account the different groups of barbershops using the platform.
How a product is marketed vs. how a product is integrated are two very different things.
Get Coverager to your inbox
A really good email covering top news.