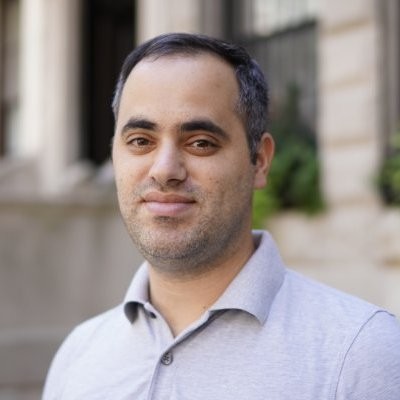 Polly's Problems
The story of DealerPolicy, now Polly, began in 2015, when CEO and co-founder Travis Fitzgerald ran Marty's Auto, a car dealership founded in 1982, with his father Martin. Fitzgerald partnered with his former high school classmate Jeffrey Mongeon, at the time, the VP of Winooski Insurance, a local independent agency that wrote the dealership's commercial insurance. Fitzgerald and Mongeon worked together to help the dealership's customers obtain insurance and after about a year of experimentation across ~12 dealerships and raising some money, the duo found that ~15% of car buying customers would end up buying an insurance policy at the dealership. Around this time, Ryan Fitzgerald, the VP of business development at Polly and the brother of Travis, joined the company to find out if the business has legs.
In February, DealerPolicy announced a new brand – Polly – "to bring cars and insurance closer together." In reality, the name change wasn't just part of a strategy to strengthen the company's existing solution of offering car insurance in the "right place at the right time." It was also driven by a need to seek a better future, even if it means going beyond the world of car dealerships. [A Polly spokesperson says this is misleading and inaccurate and that the change was done to position the company as a more consumer-facing brand and to avoid consumer confusion with DealerPolicy as a B2B brand.]
Earlier this month, Polly laid off 47 employees who made up 15% of its workforce. In the article covering the layoffs, Ben Jastatt, senior director of communications at Polly, cited "inflationary pressures" as the reason for the layoffs. Based on information we obtained from multiple [Polly] sources, the company did experience a decline in sales from its dealership channel as rising interest rates made cars less affordable for some. Some sales agents we spoke with said that their sales numbers decreased by as much as 40% in certain months, adding that the majority of the sales force struggled to meet company goals. There's more to unpack here since overall car sales haven't declined by such a large figure to explain the significant reduction in sales Polly is experiencing, and like most things, it starts with the customer. [A Polly spokesperson says this is false and that written premium in '22 is expected to increase 36% YoY.]
Based on our interactions with sales agents, managers, account executives, and folks with other roles who have worked for the company, the majority of customers Polly has been attracting from its dealership channel fall into the non-standard auto insurance bucket. Since the company's sales reps tended to work with younger clients, first cars and lower credit scores were frequent themes. [A Polly spokesperson says this is categorically false and that the majority of new and existing customers fall into the standard and/or preferred bucket.]
It's easy to be swept away with 'embedded insurance' nowadays, and Polly is all about offering insurance in the right place at the right time. But when you look at the process and consider the setting, you find that Polly's offering isn't a home run. The typical process begins with the sales person at the dealership asking customers if they are interested in checking insurance options with Polly. If there's interest, the sales person submits some info such as the customer's name and VIN number to Polly and an insurance sales agent gets on a call with the customer (car shoppers can also obtain quotes and purchase online with some carriers). As an aside, if you are a Coverager Research member – jump to page 39 in this report for additional color.
Now consider the setting.
The average car shopper going to a dealership knows that insurance is required to drive the car home, making it safe to assume that many have an insurance plan in place. In other words, offering car insurance at the point-of-sale (dealership) isn't the optimal point-of-sale. [A Polly spokesperson says this is misleading and inaccurate as the company has dozens of automotive system integrations that allows it to text or email the customer directly, oftentimes before they even set foot in the dealership.] Based on our conversations with multiple sources, this type of interaction that Polly just described is extremely rare.
Of course, not everyone is as dedicated to their insurance plan, and when cost is a more important consideration and there are no bundled coverages in the way, it's simpler to consider a different insurance alternative presented to you by an incentivized dealer. Based on information we obtained, on average, Polly agents would see around 120 leads per month. When it comes to actual sales, we learned that once Polly agents had customers on the phone, they would close a sale 45%-65% of the time. [A Polly spokesperson says that our lead figure is off by 15%.] 
But not everything is positive.
One challenge is around the quality of the lead. Since Polly incentivizes dealers to refer leads, paying $20-$40 per lead, there have been instances with fake leads and prospects who had no interest in buying a policy. "I would have calls where it was clear there was no intention to buy a policy and it felt like it was done to please the dealer," one Polly agent told me (here's an example of someone having to speak with a Polly agent). It's worth mentioning that Polly has a team in place that flags dealers who submit questionable leads. [A Polly spokesperson says this is highly misleading and that the lead quality issue we mentioned is a very rare and almost non-existent occurrence, and that the company has protocols in place to quickly identify and fix issues with lead quality.] Based on information we obtained from multiple sources dealing with dealerships, Polly had to terminate a relationship with one of its largest dealership groups because they "abused the system."
Another, and more significant challenge, is clawbacks. According to several agents we spoke with, the company deals with a large number of clawbacks as policyholders would end up cancelling the coverage. "Often, customers would get insurance just to drive out of the dealership and they would later shop around," one agent shared. Other agents mentioned buyer's remorse, pressure from the dealership, and customers not being able to reach their existing independent agent when getting the car on a weekend. Another point worth mentioning is around choice – while Polly says that customers can choose from 30+ carriers, agents would normally focus on just 4-5 carriers – Progressive, Travelers, Nationwide, Safeco, and National General. And out of this limited list, Progressive is the most popular by far thanks to their easy-to-use agent platform and willingness to accept more types of risk. [A Polly spokesperson says that clawbacks are within the normal range of independent agencies.]
Polly's main skill is sales, not service. We were told that the service team is just too small to deal with the large number of customers, and when sales agents would get a service call, some would choose to refer customers to the carriers. "I'm a sales agent, not a service agent," one agent told me. Another agent said that they were trained to refer customers to certain carriers. Additional indication for this sales-first approach can be found on the company's site. Polly gives policyholders two options – contacting the company or contacting the carrier, which isn't the typical practice when you look to build loyalty. [A Polly spokesperson claims that its "separate sales and service teams" allow the company to be more service oriented, and that it employs a sizable, dedicated service team in-house and partners with certain carriers to offer 24/7 customer service.] According to LinkedIn, Polly's dedicated sales team is very small and according to Glassdoor (here and here), some Polly sales agents are complaining about 'service work'.
On the product side, Polly agents mainly sell standalone car insurance and whenever a bundling option presents itself, it mostly involves renters' insurance. Bundling home and auto is extremely rare based on conversations with multiple agents. [A Polly spokesperson says this statement is misleading and factually inaccurate, and while bundling at the point-of-sale is indeed rare, it is intentional given the nature of the point-of-sale transaction. The company's follow-up process, "which is handled by a dedicated cross-sell team, is very effective at cross-selling many products, including home, renters, RV and more, which is why Polly's average customer cross-sell rate is 30%."] Based on information we received, the goal of the sales agents was to bundle 30% of the time but bundling home and auto was extremely rare. We also learned that bundling numbers have declined since sales agents make more money selling standalone car insurance and they would rather get on another call than add a ~$150 renters policy.
In June, Polly announced the acquisition of Driven Data, a data platform for car dealerships that brings dealership data into one environment to help dealerships engage consumers and build loyalty. "This acquisition represents a unique opportunity for us to provide dealers with the solutions they need to drive more profitable growth," said Travis Fitzgerald, CEO and co-founder of Polly. Normally, you don't go solving other people's problems when you have your own problems to deal with, and one reason behind this acquisition was to potentially be able to access dealership customer data. After all, the window of opportunity to offer insurance doesn't start and end at the dealership. [A Polly spokesperson says this statement is misleading. "The true reality is the Driven Data acquisition has already added tremendous value to our business and the broader distribution ecosystem. We are currently integrating it as a foundational data component of our embedded platform."]
But Polly isn't just thinking about the world of dealerships anymore. Based on information we obtained, the company is exploring a new way to engage consumers – through independent agents. Polly has launched a new program, the Polly Agent program, a franchise model which is currently being piloted with a small group of independent agents, according to one company source. According to a company spokesperson, the pilot will begin in 2023. The program allows independent agents to access Polly's carrier appointments, technology and partnerships, and the main products that will be sold are home and auto. In August, when Polly acquired Brinckerhoff & Neuville, a New York-based insurance agency, it stated in the press release that the acquisition is part of its broader long-term commitment to strengthen its local presence by "building a robust, independent agent network, nationwide." [According to a Polly spokesperson, this is inaccurate. "Although a future consideration, a formal agent franchise (beyond a pilot with a handful of sub-producers next year) is not on our near or long-term roadmap."]
This new development comes at a challenging time for the company. Polly's main carriers have put underwriting restrictions in place – another factor behind the company's declining sales. [A Polly spokesperson says this is highly misleading and inaccurate as the company has seen less impact than the rest of the market given its "strong performance and relationships with carriers."] Based on information we received from multiple sources, Progressive expressed concerns around the type of risks Polly was bringing on.
Polly is also experiencing employee churn, specifically in the sales department. One reason is the stricter underwriting guidelines, but another is the new compensation plan. Before the change, Polly sales agents would get about 10% of new written premiums minus a $1,200 draw every two weeks, but now the company has moved to a salary-based compensation plan that factors in sales performance over a longer period. [According to a Polly spokesperson, this is false, and the commission is "many multiples higher and has been that way for years." Furthermore, agents are managed according to their performance and the company continues to experience a healthy turnover level both in its sales center and companywide.]
Polly has found a distribution well with car dealerships – its product is available across ~1,600 dealerships and it sells thousands of policies per month, but it isn't enough to support the company's growth needs following their $110 million Series C round. Just this week, Polly announced a partnership with a company that looks to take money away from car dealerships. [According to a Polly spokesperson, this is misleading and overall, the company's core auto-led distribution business is "exceedingly healthy." The company fully intends to "continue investing in the largest P&C segment ($260B annual WP), in '23 and beyond."]
Get Coverager to your inbox
A really good email covering top news.