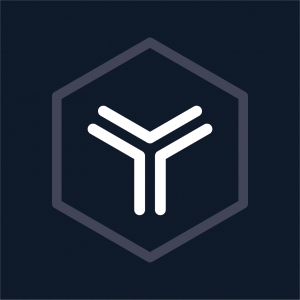 Socotra recognized as a Visionary in the 2021 Gartner® Magic Quadrant™
We're proud to announce that Socotra has been named a Visionary in the 2021 Gartner® Magic Quadrant™ for Life Insurance Policy Administration Systems, North America. Socotra is recognized for its innovative strategy and cutting-edge technology, including open APIs, cloud-native architecture, and flexible data model. With Socotra, life insurers can launch new products in as little as 100 days.
According to the Gartner report, customers are increasingly buying life insurance through digital channels due to COVID-19, which is creating new challenges—and new opportunities—for insurers. As life insurers shift their focus from the cost cutting of 2020 to business growth in 2021, they will need the right strategy and transformational technology to deliver customer-first experiences, easily integrate with next-generation technologies, and increase agility in the face of industry headwinds.
At Socotra, we've found five trends that life insurers should consider when evaluating a core system to power their growth and transformation in 2021.
Trend #1: Ease of integrations
Open ecosystems connect insurance products, underwriting rules and algorithms, and operational processes to the broader systems of the insurance organization. These ecosystems leverage flexible APIs to simplify integrations and upgrades. However, many core system vendors are still in the early stages of delivering open ecosystems. Their APIs aren't robust or separated into discrete features, which makes integrations and updates much more difficult.
Trend #2: SaaS ≠ Cloud
Today, most insurers are making strides in transitioning to the cloud. Yet many insurers mistakenly assume that SaaS and cloud-native core systems are the same. Vendors advertising SaaS technology may not offer the multi-tenant deployment, true subscription pricing, security, or resilient infrastructure of cloud-native platforms.
Trend #3: Continuously improving technology
Gone are the days when life insurers could wait years or risk data loss to update their products or migrate to a new version of their core system. As customers continue to demand more and competition becomes more fierce, insurers must be able to quickly optimize their products and upgrade their technology. Insurers moving to the latest version of their software often face severe issues, which can cause them to delay upgrades, miss out on new features, and accumulate greater technical debt.
Trend #4: Including cloud service fees in TCO
As life insurers migrate from on-premise to cloud technology, they need to keep an eye on their cloud service fees and include them when calculating total cost of ownership (TCO). If a vendor's software was originally designed on-premise and later transitioned to the cloud, it can be wildly inefficient and cost insurers millions more in cloud services. On the other hand, a platform that is natively architected and optimized for the cloud will not only offer better performance but also significant cost savings.
Trend #5: Security is key to cloud adoption
As the risk of cyberthreats grows, insurers should prioritize platform security and compliance in the cloud. We recommend the following must-have capabilities to protect mission-critical information for life insurers:
Built-in encryption for customer data—whether at rest or in transit
Regular penetration tests for software exploits
Proactive network vulnerability scans
Real-time detection and prevention of malicious activity
Industry leading certifications like ISO 27001
Socotra is pioneering modern technology for life insurers
Recognized as a Visionary, Socotra delivers an API-driven and cloud-native core platform for life insurers. With Socotra, insurers can:
Easily integrate with ecosystem partners using our flexible APIs and public documentation, including configuration guides, testing guides, and detailed code
Get free, continuous, and automatic updates with zero downtime
Take advantage of the full benefits of the cloud for speed, scale, and cost savings
Safeguard sensitive information with end-to-end and robust platform security
READ THE FULL ARTICLE: Socotra recognized as a Visionary in the 2021 Gartner® Magic Quadrant™ for Life Insurance Policy Administration Systems, North America