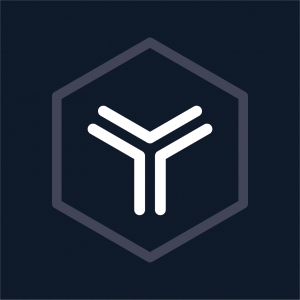 Sonny Patel Joins Socotra as Chief Product and Technology Officer, Bringing Decades of Fortune 500 Experience
AUSTIN, Texas–(BUSINESS WIRE)–Socotra, the leading provider of modern, cloud-based technology for insurers worldwide, announced today that Sonny Patel has joined the company in the role of Chief Product and Technology Officer. She will be responsible for leading the company's Product and Engineering teams alongside Product Architect Matt Hamilton, who leads Socotra's platform strategy and product design.
Sonny Patel, Chief Product and Technology Officer
"The insurance industry is changing rapidly in response to consumer expectations, and meeting those needs means having the technological tools to respond quickly – or to anticipate coming trends and prepare for them before your competitors do," said Patel. "To move forward, insurers need a technology partner that can give them the tools they need – in the cloud – and access to the growing ecosystem of specialized insurtechs, via open APIs, that will let them continue to add value over time," she continued. "I'm confident that Socotra is the best choice for any insurer looking to stay relevant and competitive in today's marketplace and beyond, and I'm proud to be a part of this amazing team."
"Socotra's technology empowers insurers to meet the evolving needs of customers whose expectations have been set in the information age. Sonny Patel is an outstanding and proven leader; she brings business intuition, product vision, and technology depth," said Dan Woods, CEO of Socotra. "Our bold mission deserves a great leadership team, and we're excited to welcome her as its newest addition."
Patel is a recognized thought leader in AI, with over 20 years of experience building and launching products at Fortune 500 companies including Dell, Microsoft, and Amazon. She holds an MBA in Strategy & Entrepreneurship from the Haas School of Business at the University of California, Berkeley and a Master's degree in Computer Science from Texas A&M University.
About Socotra
Uniquely agile and scalable, Socotra empowers insurers of all sizes to think, act, and grow more effectively and efficiently with the industry's only proven, modern enterprise platform. Businesses running Socotra experience fast and easy implementations, effortless upgrades, and lower TCO. The Socotra App MarketPlace™ unlocks access to the full power of the insurtech ecosystem, and Socotra CorePlus™ provides ready-to-use, complete solutions for personal auto and homeowners. With a relentless focus on tomorrow, Socotra offers the ability to put insurance and innovation hand in hand. Socotra serves P&C and life insurers worldwide. Learn more at socotra.com.