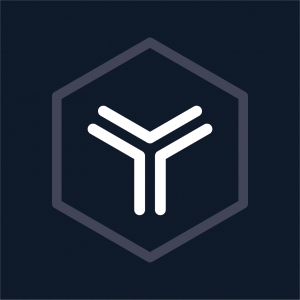 Socotra Partners with omni:us to Streamline Insurance Workflows from Quote to Claim
By leveraging a no-code integration on Socotra Marketplace, mutual customers can gain instant access to the omni:us product suite without leaving Socotra's core platform
Socotra, the first cloud-native core platform for insurers, today announced a joint partnership with omni:us, the leading provider of intelligent insurance claims automation. Together, Socotra and omni:us will deliver next-generation capabilities across the entire policy lifecycle to streamline workflows and enhance customer experiences.
As the first truly modern core platform for insurers, Socotra provides powerful modules for underwriting and rating, policy administration, billing, claims, and reporting. Insurers can take advantage of Socotra's open APIs, cloud-native architecture, and flexible data model to rapidly develop and deploy innovative products and reduce total cost of ownership.
In response to the growing demand for more efficient claims processing, omni:us offers a range of products—including an AI-powered decision catalogue and machine learning—to help claims teams close low-complexity, high-volume claims faster, while improving customer satisfaction. By leveraging a no-code integration on Socotra Marketplace, mutual customers can gain instant access to the omni:us product suite without leaving Socotra's core platform.
"We are excited to bring together the technologies of Socotra and omni:us," said Martin Micko, Founder and CCO of omni:us. "The combination of Socotra and omni:us represents a winning proposition, bringing a new level of insight and speed that carriers previously only dreamed of. As we seek to broaden the range of customers we serve, we look forward to partnering with Socotra, which has already established its modern core platform with many of today's insurance carriers."

"We are pleased to welcome omni:us to Socotra Marketplace," said Ekine Akuiyibo, Vice President of Business Development and Deployments at Socotra. "By leveraging an out-of-the-box integration between Socotra and omni:us, our shared customers benefit from reduced implementation complexity, accelerate speed-to-market, and can take advantage of next-generation claims technology directly through our modern core platform."
Read the full announcement: Socotra Partners with omni:us to Streamline Insurance Workflows from Quote to Claim
About Socotra
Socotra is the modern, enterprise-grade core system that enables global insurers to accelerate product development, reduce maintenance costs, and improve customer experiences. Insurers trust Socotra's modern technology to rapidly develop products that better serve their customers and manage their existing books of business. Socotra's flexible, radically open, cloud-native solution unifies underwriting, rating, policy management, claims, billing, reporting, and more. To learn more, visit www.socotra.com and follow Socotra on LinkedIn.
About omni:us
omni:us is the leading provider of intelligent insurance claims automation that allows claims teams to close low-complexity, high-volume claims faster while noticeably improving customer satisfaction and efficiency. The omni:us Digital Claims Adjuster seamlessly integrates end-2-end claims automation within existing insurance core systems to help reduce process costs by up to 35 percent. Founded in 2015, omni:us is headquartered in Berlin, Germany, with offices in the UK and the US. For more information, visit omnius.com and follow omni:us on LinkedIn.