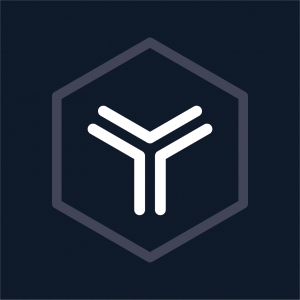 Socotra App MarketPlace Goes Live with 30 App Publishers
Socotra is revolutionizing the insurance industry, enabling carriers to release new products and features with unprecedented speed
Socotra, the modern core platform provider for innovative insurers, today announced that Socotra App MarketPlace—currently offering access to 30 app publishers—is now available to Socotra customers. Those customers can now eliminate lengthy and rigid integration projects and add new features and services in minutes. 
As the insurance industry becomes increasingly competitive, insurers are seeking new ways to innovate and introduce products faster than ever before. That requires an ecosystem of modern technology partners. 
Built on Socotra's cloud-native and API-driven platform, the App MarketPlace empowers insurers to instantly connect to a wide array of apps that improve every aspect of the insurance value chain, including data providers and platforms, rating, document management, payment processing, claims user interfaces, customer communications, esignatures, and third-party app publishers. 
"There is no debate. From the iPhone to the Chrome Browser to AWS to Roku, app marketplaces are the best engine for software innovation," said Dan Woods, Founder and CEO, Socotra. "Socotra App MarketPlace is an industry breakthrough. Insurers can finally connect multiple platforms just by clicking to install apps, and it works—instantly. This means faster product launches and lower maintenance costs. Today marks the very beginning of the rapid-connection age in insurance IT."
"Today's consumer expects their purchase to be digital, painless, and built around them. When it comes to insurance, we still have a long way to go," said Joanna Raitano, Head of Stripe Partner Ecosystem, Americas. "Stripe joining Socotra App Marketplace means more carriers have access to financial tools that save time, boost payment conversion, and give customers flexibility to pay online. We're thrilled to be working alongside dozens of partners that are helping the insurance industry succeed in the internet economy."
Today, the following app publishers join Socotra App MarketPlace, for a total of 30 app publishers announced to date:
Last month, Socotra announced the first set of app publishers, including CAPE Analytics, Coherent, DataArt, Fenris Digital, Five Sigma, Fize, Fulcrum Digital, Geosite, GhostDraft, One Inc, Tranzpay, and Verisk. 
Learn more about Socotra App MarketPlace at InsureTech Connect 2022 when Socotra hosts the Modern CoreTech Forum on September 20 at the Mandalay Bay in Las Vegas. Partners will also demo apps throughout the conference at the Socotra booth.
About Socotra
Socotra brings unparalleled speed and ease to insurance technology. With Socotra's modern core platform, global insurers and insurtech MGAs can accelerate product development, reduce maintenance costs, and improve customer experiences. Socotra provides open APIs, a product-agnostic data model, and out-of-the-box capabilities to manage the entire policy lifecycle, making insurance innovation faster, easier, and more affordable. To learn more, visit www.socotra.com.