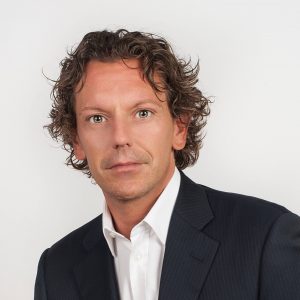 Smart home insurance strategy 101
The world will be more and more connected…houses will be full of IoT devices.
…customers are going to be more empowered in managing risks in their homes!
…IoT solutions are going to be able to prevent these risks and mitigate the damages!
…many different players in the home ecosystem of providers are going to deliver home-related services!
This scenario changes the paradigm for the Insurance Players who have protected homes for years. Their position in the policyholders' mental map has always been characterized by pretty high relevancy but also by a low frequency of interaction. Other than the premium payment, the only interaction has been when the insured becomes a claimant and the insurance company has to deal with FNOL (first notice of loss). The new scenario is characterized by the possibility for a service provider to offer the customer the prevention of the risks which could occur to his house and proactive actions to limit damages as well as fix them. So, the monetary reimbursement will be necessary only in case of a "service failure". For Insurance carriers, this would mean to insure the liability of the service providers and become invisible to homeowners and renters. This way, the traditional relevancy of Insurers in the mental map of people will disappear: insurers will be not frequent and not relevant in their lives.
It was only four years ago when I have published an article about my view of the future of home insurance.
I consider this association with irrelevancy not an inevitable destiny for insurance players. Instead, they can be the protagonists of this evolution, delivering the new services to their millions of policyholders. Insurers can leverage IoT in order to stay relevant and become more frequent in the lives of homeowners and renters. However giving away for free a shining device is not enough in order to achieve this, insurers have to develop a smart home insurance strategy by becoming both customer-centric and insurtech.
Insurance players should be customer centric, starting by being obsessed with their customers instead of considering them as policyholders, insureds, additional named insureds, and claimants. Insurance players should also be insurtech, meaning organizations where technology will prevail as the key enabler of the achievement of their strategic goals.
This way of enhancing proximity and interaction frequency with policyholders  – while creating new customer experience and expanding relationships – is one of the reasons for adopting IoT in home insurance. These interactions with customers are one proven way to earn higher loyalty and allow the differentiation from competitors.
A second reason for adopting IoT is to create and consolidate knowledge about risks and customer base which will lead to the next generation of products but also enable further data monetization opportunities through the orchestration of an ecosystem of partners. The emerging of ecosystems – digital platforms delivering an interconnected set of services in one integrated experience to the customer – have been focalized as a major topic for the insurance sector by many big global consulting firms such as Bain, McKinsey and Deloitte. The insurers, who will be capable of distributing their IoT home insurance propositions (bundle of an insurance contract and services) to their client base will own the relation, will have access to customer information and will be well positioned to orchestrate their own ecosystem of partners. This way, they will play as platform sponsor and will be capable of defining the platform strategy – more or less open – which fits best with their corporate goals. Let's think about an insurer who provides an app along with its smart home insurance policy to keep the inventory of the home content updated. This represents a concrete data monetization opportunity for the homeowner insurer. This information allows to inform the customer about gaps in the current coverage and to propose additional coverages (which is a different way to address the buzzword of "on-demand insurance").
One other major reason is to improve insurance profit & loss. The Insurance players have the opportunity to use the same data – necessary to deliver services – to improve the insurance activity (assess, manage and transfer home perils). Those improvements are obtained through some "value creation levers"  and bring positive impacts to the Insurer's economics. This way, IoT allows to create the value which can be shared with the client by creating a valuable bundle between insurance coverages and IoT solutions, as already demonstrated in other insurance business lines. This IoT home insurance product – a bundle between an insurance contract and services (based on IoT data) – will deliver a value proposition for the customer superior to the single stand-alone elements. This 'value sharing' mechanism is a competitive advantage for Insurers versus any smart home players.
However, the bigger the difference between insurance premium and service cost, the higher the potential of the insurance IoT solution. This is the reason why I consider the US market – characterized by an average homeowner insurance premium higher than $1,000 – the one with the greatest potential for smart home insurance.
I have had the privilege to deep dive the smart home opportunity for US insurers in the US with American Family Insurance. We published a paper that provides a concrete and pragmatic view: a deep-dive into key aspects of the smart home trend, the implications for the US home insurance market, and customer preferences. The paper concludes with a list of "must-have" elements for an insurer in order to deliver the promise of a smart home value proposition and be successful in the future.
The last – but not the least – reason is sustainability. IoT home insurance can bring the concept of 'shared value' mentioned above – even further than just to the company, its shareholders and its client base – to the entire society. Indeed, this approach enables a new virtuous role for Insurers by providing positive externalities for a more sustainable society. An example could be an IoT insurance business model able to create a benefit to the community through positive impacts such as energy-efficiency and benefits to the environment by reducing energy consumption and conserving water. Also an insurer capable of distributing a solution like the WeAlert app (a Dutch app-based community of neighbors, which enables users to communicate with their neighbors to indicate suspicious behavior or potential threats to the community such as fire, gas leakage or security issues in a non-intrusive way) to its customer base will reduce burglaries and fires in neighborhoods where its clients are. This represents not only a benefit to its own book of business but also a positive externality to whole neighborhoods.
You can find all the full article here: Smart Home Insurnance