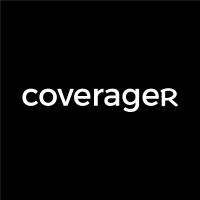 RELX Group Announces £580M Acquisition of ThreatMetrix
London-based multinational information and analytics company RELX Group announced that it has entered into a definitive agreement to acquire the entire issued share capital of ThreatMetrix, for a consideration of £580M payable in cash.
Refresher: San Jose, California-based ThreatMetrix operates in the global risk-based authentication sector and was founded in 2005. Its technology analyzes connections among devices, locations, anonymized identity information and threat intelligence, and combines this data with behavioral analytics to identify high-risk digital behavior and transactions in real time. Also, its Digital Identity Network analyzes over 100M transactions per day across 35,000 websites from 5,000 customers. This makes it the one of the largest repositories of online digital identities in the world, encompassing 1.4B unique online identities from 4.5B devices in 185 countries.
ThreatMetrix will become part of Risk & Business Analytics, which under the LexisNexis Risk Solutions brand addresses fraud and authentication challenges by applying advanced analytics to physical identity attributes, including identity credentials, addresses and asset ownership . BTW, LexisNexis already has an established commercial partnership with ThreatMetrix prior to this deal.
"Our partnership with LexisNexis Risk Solutions over the past two years has fully demonstrated the strong synergies between our two organizations. The benefits our shared customers have realized from the integration of our respective products are unmatched in the industry. Over the past ten years the ThreatMetrix team has pioneered the digital identity space, and by combining the strength of LexisNexis Risk Solutions and ThreatMetrix into a single business, our customers, partners, and employees will benefit with a unique and compelling market opportunity" – President and CEO of ThreatMetrix, Reed Taussig.
In 2017, RELX Group completed eight acquisitions for a total consideration of £123M, and disposed of 17 assets for a total of £87m. This compares to an average acquisition spend in the previous five years of approximately £300M per annum.
PS. ThreatMetrix = a Coverager client on more than one occasion. See here, here, and here. Cheers.
Get Coverager to your inbox
A really good email covering top news.