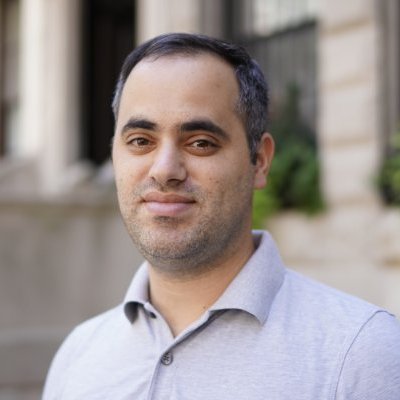 ThreatMetrix Sees 1 in 3 Dollars Spent Online in The US
VP of Business Development David Port and Product Marketing Director Rebekah Moody take turns shedding light on cyber threats, and how their company ThreatMetrix incorporates the best intelligence at every stage of the customer journey.
Describe ThreatMetrix in a few sentences.
ThreatMetrix helps companies accurately differentiate trusted customers from cyber threats in real time , focusing on the entire customer journey from new account acceptance to authentication to payment authorization. In fact, today we see 1 in 3 dollars spent online in the US.  We do this through our global digital identity network where we take anonymized data relating to devices, user locations, identity information and threat intelligence to build a unique digital identity for each user. This intelligence enables our customers to make real-time decisions across each customer interaction and decision flow. Specifically, we use smart authentication which is invisible to the customer, and despite being virtually frictionless, still blocks the bad guys and the bots.
ThreatMetrix wasn't always focused on insurance, what has changed?
Insurance has been something of a digital laggard, more entrenched in manual and static processes than some other industries that have been quicker to embrace digital transformation. However some of the new insurtech companies have seen the opportunity to revolutionize the insurance industry and cater to the growing minority of Millennials and digital-first consumers who are demanding a difference relationship with their insurers. Products that are tailored to the way they live; digital application processes, real time claims handling and easy access to online accounts. This presents a key opportunity for ThreatMetrix to help established and new players integrate real time, dynamic intelligence to make better risk decisions at policy inception, streamline the customer experience and better detect fraudulent claims.
What are the most popular fraudulent activities facing digital insurers and how does ThreatMetrix solve for these issues?
With the steady and constant stream of global data breaches at the hands of cybercriminals, the availability of stolen identity data in the wild has increased dramatically. Billions of user identities have been compromised in the last five years and fraudsters are buying, selling and augmenting identity data for use in complex and multifarious attacks . This puts one of the key points of compromise at new policy applications, and insurers must look beyond the static identity data of users (which may have been stolen or spoofed) to dynamic data that is updated in real time, to understand the trustworthiness of new policy applications. Ghost brokers are an increasingly pervasive problem. This is where a fraudster pretends to be a legitimate broker and sells an unsuspecting customer a fraudulent policy; either by defaulting on a payment to the insurer so that the policy is cancelled, or by faking policy documents. Either way the customer assumes they are covered and the fraudster takes the money. In addition, claims fraud continues to be a problem for global insurers, as unscrupulous individuals or organized fraud rings attempt to falsify claims for monetary gain. In all cases, the instance of highly organized, networked insurance fraud continues to feature, with fraud rings working collaboratively to maximize success.
As insurers start to embrace online policy applications and digital claims processing, ThreatMetrix can provide them with dynamic, global digital identity intelligence to help genuinely differentiate between a trusted applicant and a potential fraudster. Digital identities allow insurers to see beyond the static identity information of a would-be applicant – static information that may have been stolen or spoofed – to dynamic global intelligence that looks at the unique footprint that a user creates as they transact online. This combines information relating to devices, locations, identities and threats, and when combined with behavioral analytics, can be an incredibly powerful solution to verifying and authenticating digital users.
In addition ThreatMetrix can provide:
– A single view of the customer without the complexity of combining multiple data points
with ThreatMetrix Integration Hub. This has pre-integrated services for identity verification and multi-factor authentication for high-risk / exception handing.
– Support for digital product and service innovation using dynamic, real-time intelligence crowdsourced from billions of global transactions.
Can you share one surprising fact from your work?
We monitor global Cybercrime trends that we see in our Network on a Quarterly basis in the ThreatMetrix Cybercrime Report. It is an incredibly interesting landscape; growing in complexity and constantly evolving in scope. One of the things that I find most interesting about this analysis is just what a direct impact global breaches are having on cybercrime data. For example, around one in ten new account applications are rejected in the Network now and this is a direct result of the influx of stolen identity data available in the wild. Fraudsters are masters of invention and are coming up with ever more sophisticated ways to test and use this identity data , employing automated bots to masquerade as legitimate customer traffic in order to open new accounts or infiltrate existing ones. It's a complex battleground and one that continues to take me by surprise every quarter.
What would you say is the level of awareness and adoption of solutions like ThreatMetrix in the industry?
The perceptible shift to digital products and services is growing apace in insurance and established players are being forced to change and innovate to maintain market share. This means that dynamic fraud solutions are starting to gain greater traction, if a little slower than other industries.
ThreatMetrix is a global company, what has been your experience building the company in the US?
With its headquarters in Silicon Valley, ThreatMetrix has be able to draw its talent from a very savvy and knowledgeable talent pool. Our solution offering is a centerpiece of the digital transformations taking place in all consumer facing industries such as retail/ecommerce, social, financial services, health care and government. One-by-one these industries are being driven to streamline the online experiences of their customers, and ThreatMetrix is a critical enabler of that. Since the US tends to be an early technology adopter we are able to take our success in this market and replicate it across the developed world.
At the same time, the world in becoming increasingly global and cross-border. Individuals, and fraudsters, are found traveling and transacting around the world. A central aspect of the ThreatMetrix value proposition in this country is that we can recognize individual persona's and behaviors on a global basis and apply that insight to the benefit of our US customers .
What is your opinion on the growing insurtech scene?
Insurtechs are really driving the pace of change in the insurance sector and are forcing the industry to re-evaluate the products they provide, the way that consumers interact with their insurers and the processes by which insurers handle policy applications, underwriting and claims processing. I think over the next couple of years, traction for these products and services will grow, and more consumers will become aware of an alternative to the traditional status quo. Consider for example, car insurance for a day, the use of fitness trackers to more accurately define policies, insurance for short-term renters etc. I think Millennials will in general be less tolerant of laborious offline processes and inflexible products and will demand the same streamlined and frictionless online experience they currently enjoy with their bank, favorite shopping sites and social media platforms.
Top tips for an established insurer that is only now looking to enter the digital space?
Think about how you can best streamline your online policy application process so that security and customer experience can co-exist rather than compete. On mobile, this might mean making the most of in-build device features such as biometrics and photo upload capabilities. Ensure you integrate real-time digital identity intelligence into your identity verification and authentication solutions so that fraudsters using spoofed and stolen identities can be routed out before they compromise your business. Look for an end-to-end fraud and security solution that can still ingest information from legacy systems but can also provide access to market-leading identity verification and authentication solutions. Prioritize a single view of the customer across all digital touchpoints. This relies on incorporating the best intelligence at every stage of the customer journey .
Get Coverager to your inbox
A really good email covering top news.