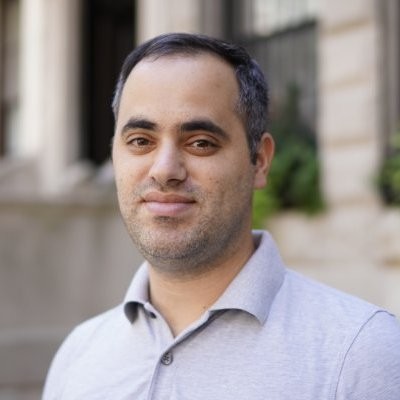 Lemonade's telematics plan
In August, Lemonade co-founder and co-CEO Shai Wininger discussed the company's upcoming car insurance product. He shared that the insurer is using telematics data to develop a nuanced and segmented pricing structure that will provide a great price for safe drivers and ensure a strong, low-risk book of business. Recently, Lemonade filed its new car insurance offering with several states and in these filings, the company shares how it plans to leverage telematics data.
In a filing with the state of Georgia, Lemonade writes that the program has been designed to attract responsible, tech-savvy insureds that are interested in the possibilities of telematics, LIC's business model, and its other products. It continues by stating that it intends to utilize telematics to give policyholders more accurate and fair pricing and the program relies on the DriveAbility Score 3.0 developed by Octo.
Octo's DriveAbility Score uses "actual claims experience from a pool of insurers" to predict the likely loss costs of an individual driver. The end-user output results in a final value (score), which can determine the profiling based on the accident risk factor. In the filling, Lemonade says that if none of the drivers on the policy have a Driver Score at the time of a new business quote, then they will be rated based on an initial telematics tier factor figure.
Beyond the initial score, Lemonade shares that it plans to collect telematics data using its mobile app. For this, the company has partnered with TrueMotion, which was recently acquired by Cambridge Mobile Telematics. As part of the effort, Lemonade is proposing a 10% participation discount to all customers who sign up for the telematics program. The collected data will be used to assign a new driver score and that score will be used to calculate the policy's telematics tier which impacts the rate.  The company also mentions the telematics program in their Renewal Guidelines section. Here are some of the highlights:
Risk may be non-renewed whereby the Telematics program is discontinued by the customer
Risks may be non-renewed when the risk's phone is not compatible with Lemonade's telematics app
Risks may be non-renewed when the risk fails to use the app to gather Telematics data
Risks may be non-renewed when the risk fails to meet the minimum Telematics score
Risks may be non-renewed when the telematics data reveal behaviors that materially increase the hazard. This may include but is not limited to: repeated distracted driving indications, repeated speeding indications, etc.
Another piece of information about the telematics program is a 'try before you buy' feature. Lemonade shares this in the filing so it's safe to assume they will give drivers the option to see if they can save on their insurance by having the app track how they drive for a certain period, a feature Progressive, Root, and Metromile offer today.
Lemonade and Progressive have more in common according to the filing. "When selecting a competitor on which to base rates in GA, Lemonade considered each competitor's alignment with Lemonade's telematics strategy, in order to ensure that the non-telematics portion of the rating plan complements the telematics program Lemonade plans to implement. Upon review of the above criteria, we chose company code 21735 as the base for Lemonade's rating plan. Progressive Premier Insurance Co. has a strong record of profitability and growth in the state of GA, which points to a disciplined approach to pricing and segmentation. Progressive Premier Insurance Co.'s expense and profit provisions are largely in line with what Lemonade is projecting, and their rating plan aligns with Lemonade's overall strategy, given their large direct business, and use of an app-based telematics program."
Get Coverager to your inbox
A really good email covering top news.