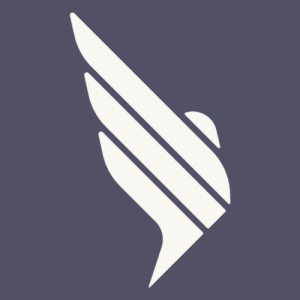 Insured Nomads Named Finalist for Prestigious ITIJ Travel Insurance Innovation Award
Anything worth doing is worth doing well, so the saying goes. When Insured Nomads decided to build a product worth doing, they adhered to that, and it's getting noticed.
The leading industry journal, International Travel & Health Insurance Journal (ITIJ), just announced the finalists for their annual awards that recognize innovators, ground breakers, and exceptional service providers in seven different categories. 
Insured Nomads is recognized as one of three finalists in the Travel Insurance Product Innovation of the Year category.
"Insured Nomads was launched the from a need for change in how the insurance experience unfolded for travelers," says Brett Estep, COO, and co-founder, "change that provided genuine support and care through tools and plans that go beyond insurance, ones that are designed for the modern traveler who works, lives, and plays outside their borders."
To address this need, they created tech-enabled solutions for self-servicing travel and global health insurance plans designed with the digital nomad, expat, business traveler, and vacationer in mind.
Taking it further than the insured offering in the World Explorer series they included complimentary travel tools through their INC membership app – tools that provide added security in a time of insecure, unpredictable travel. Among these are an emergency response button, mental health therapy, lounge access for flight delays, a secure VPN, and much more.
"The modern global citizen is accustomed to everything working from an app" Andrew Jernigan, CEO, explains. "it's simple, we've empowered you to be able to get the help you need at the touch of a button. It is travel technology combined with robust insurance protection."
Insured Nomads was built by five co-founders who had all experienced life overseas and most of which had worked for or with big insurance companies. But they found the industry becoming more impersonal and slower to change in contrast to the rapid growth of digital commerce, artificial intelligence, and hyper-personalization. There were resources available to make insurance better, faster, and smarter, but they weren't being used.
"We want to make sure everyone can safely explore the world with protection that goes beyond insurance. To us, that means, or example having easy access to quality mental health support." says Juliana Jernigan, co-founder and Chief Medical Officer. "So, we have accepted the challenge to do things differently and find better solutions to recurring problems."
Some of these solutions in their custom-built traveltech system include, in addition to mental health support, digital id cards, cyber risk protection, airport lounge access, flight delay compensation, and in-app instant response button to emergency response.
In addition to offering smart products, empathetic perspectives, and real-world experience, they also set out to create a workforce centered around the future of work – one that is culture-conscious, fully remote, and asynchronous. So not only is this team changing the way insurance is delivered, but the work experience as well.
Winners of the ITIJ Awards will be announced at the 30th ITIC Global on Oct 27, 2022, in Athens Greece.
Follow Insured Nomads on Instagram, Facebook, Linkedin, Twitter, Tiktok
Integrate into your ecosystem, API ready, contact: Michal Wieczorek