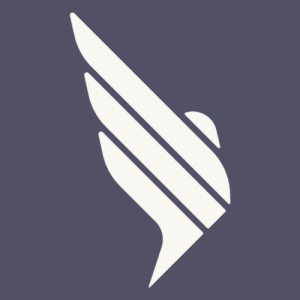 Insured Nomads bolsters travel confidence with acquisition of innovative Chrome app built by big tech alum
Birmingham, AL – June 15, 2022
Just in time for the anticipated blockbuster summer travel season, insurance disruptor Insured Nomads announced the acquisition of Peanut (TryPeanut.com), the innovative digital tool that removes stress from booking travel. Acquired for an undisclosed amount, Peanut was developed by a team of alumni from Facebook, LinkedIn and Google for leisure and business travelers, alike.
Once a travel shopper adds Peanut's free Google Chrome extension to their browser, the tool reveals vital, make-or-break travel and destination details as they search the web's most popular travel sites for flights and hotels.
"At Insured Nomads, we help travelers move around the world as safely and smartly as possible, and that starts with booking," Insured Nomads CEO Andrew Jernigan said. "We acquired Peanut because it's game-changing traveltech. Delivering this type of essential travel information has simply never been done before."
Online travel shopping can be confusing
To simplify travel, Peanut collects thousands of data points from around the web, ultimately distilling real-time insights for travelers so they can make smart decisions. Currently, Peanut reveals:
Health risk intelligence – Covid-19 requirements
Weather guidance – Historical weather trends and ideal months to visit a destination
Entry requirements – Visa rules and point-of-entry details
Hotel history – Age of hotels and their past renovations
Flight delay risk – Predicts delays and cancellations before a ticket is purchased
Insurance requirements – Countries that require visitors to have insurance
Today, more than 20 countries require insurance policies to enter, according to Insured Nomads. By using Peanut, travelers can access quotes for insurance plans from Insured Nomads from almost any country in the world.
The weekly newsletter Travel Essential calls Peanut "invaluable" because it flags all "the things you need to check in the age of fast-changing Covid rules."
"Having access to the right information and travel products, such as insurance, is vital to exploring the world or working remotely today," said Peanut CEO Brady Simpson. "That's why we created the tool during Covid-19."
As travelers and digital nomads themselves, Simpson and his team discovered a need for real-time information during the Covid-19 pandemic, when they were traveling for work and leisure. They learned that rules differed from country to country, and in some cases, could completely change overnight. To minimize their own confusion before booking travel, they developed the Chrome extension to eliminate uncertainty and identify risk while shopping travel websites for air and lodging worldwide.
"We named it Peanut because of the bite-sized packs of peanuts travelers receive on planes — they are free and synonymous with global travel," said co-founder and design lead Alex Lakas.
For Insured Nomads, Peanut addresses a common pain point for its customers by disclosing real-time insights – from weather insights to visa rules to the age of a hotel.
"Adding Peanut to our travel protection portfolio helps individual and business customers travel as they wish with clear information  – and that's vital in today's fast-changing world," Brett Estep, COO of Insured Nomads. "After all, Covid-19 changed not only the way we travel, but how we define risk. Peanut is a refreshingly new solution."
***
Insured Nomads is the first to take an integrated traveltech, fintech and insurtech solution to the world for remote workers, globally distributed teams, expats and travelers. Serving clients across the globe, Insured Nomads provides health insurance with exceptional medical benefits in tandem with wellbeing, safety, security, cybersecurity and advanced tech-enabled solutions for ease of payment for healthcare, emergency response and evacuation. Insured Nomads is available through affinity relationships, direct, embedded and through select brokers and partners for groups and individuals. Backed by BP Capital Management, Draper, Mucker Capital, Hustle Fund, Dispatch Ventures, Sukna Ventures, Winning Together Ventures, Mana Ventures, HQ VC, +
Insured Nomads: We make your travel as safe and smart as staying at home. 
Available through select brokers, distribution partnerships, and direct. Let's collaborate.