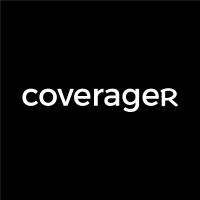 How Aureus Solves for the Fact That Insurers Lose ~20% of Their Customers Annually
Meet Anurag Shah, the CEO and cofounder of Singapore-based Aureus Analytics.
Describe Aureus Analytics in a few sentences.
Aureus is the customer intelligence and experience company that enables insurers to deliver superior customer experience leading to greater customer retention, loyalty and lifetime value. We do this by leveraging predictive analytics & machine learning technologies and delivering actionable insights at the Point of Decision.
Quoting from your website: "globally, insurers lose 18-20% of their customers annually". Why is that and how does Aureus Analytics solve the problem?
There are many reasons why customers choose not to renew their insurance policy. These could range from reasons such as mis-selling by the agent, poor product fitment, better rates from competitors, etc… However, all the reasons stem from the fact that the insurance business is very complicated and customers may not be fully educated about their options. By virtue of its business model, the insurance business has so far been very conservative, and the market has largely been a sellers market . However, this is changing. The customer is becoming more aware about their own requirements, options available in the market and doesn't hesitate to opt for specialized products. Then there is the competition from new age insurance companies that are making a serious dent in the market. At Aureus we know that the key differentiator for incumbent businesses to survive will be their ability to deliver an Epic customer experience. It cannot be moderate or good, but has to be epic! With that in mind, we help insurance players develop a better, more comprehensive and intelligent picture of their customers. All this using a combination of their existing data and external data and our state of the art predictive algorithms, that are built specifically for the insurance industry. We help the insurer understand the correlation between an action and a reaction. By understanding why a customer may churn, the insurer can take preventive actions.

You were recently chosen to join the Plug and Play (PnP) program. Can you share your journey from considering the program all the way to being accepted?
The team at PnP reached out to us around 16-18 months back. They were scouting for startups for their Fintech batch. However we jointly felt that we were better off waiting for something specific on insurance since that was our primary focus. We applied for Plug and Play in late 2016 once they launched their InsurTech vertical. From what we understand is that they start with almost 1000+ startups and filter it down to around 50. We were a part of these top 50 and we pitched to a gallery of industry experts in Feb'17 who then chose the top 25-30 companies that made it into the batch. What makes Plug and Play so interesting and so sought after, is that the industry experts are a critical part in the selection and mentoring of the shortlisted startups. The entire process was definitely very grueling but also a great learning experience.

You've been around since 2013, you received funding – what made you choose to apply for PnP?
We've had our sights at PnP for sometime, but were waiting for a certain readiness before we applied. Getting shortlisted in the cohort is just the tip of the iceberg. The guys at PNP make sure that you always have more work on your plate than you can handle. They prepare you for eventual success. The timing worked well for us this time since we started our efforts to build our North American business in Jan'17. Hence PnP is very well timed to give us just the right impetus as we start this journey.

What are you hoping to achieve with PnP?
We have two very clear objectives. (1) To enter the North American insurance market . (2) To understand what enhancements we need to build into our products to meet the North American market needs.

Name one competitor.
Quantemplate. While we focus on different market segments, our approach is very similar.

Name top of mind established insurance brand.
AIG.

Name top of mind insurtech brand.
Trov!
The Aureus Analytics site states "1,571,623 records processed" – what is one unique insight you have gained?
Get Coverager to your inbox
A really good email covering top news.