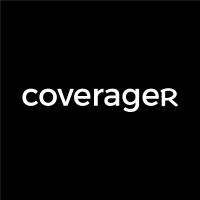 Behind the Scenes
We started our week in Chicago for SE2's annual partnership forum, which now counts nine years in a row. This year's theme – "Digital Insurance: A New Mindset" – brought together 170 life and annuity executives that enjoyed a great program, a beautiful venue, and some breathtaking views.
Tonight was full of breathtaking views and incredible music. We kicked off the #SE2Forum at @360chicago! pic.twitter.com/zTWSPqCvM1

— SE2, LLC (@SE2LLC) September 17, 2018
Ask the Right Question
I haven't written a thoughtful piece in a while. I've been struggling with the ultimate question and it wasn't until Dr. Michio Kaku's opening keynote that led me to tap on Shefi's shoulder and tell her that we've found the answer.
Before I share with you the answer, I'd like to ask you the question: What can insurance companies do to remain in control? Let me explain. Insurance is going behind the scenes whether we like it or not. The reason why insurance is going behind the scenes is because insurance as a product isn't able to generate today's currency – users (more on this later). They say that for every good idea you have, someone else has thought of it already. With that in mind, I discovered a book today – "Users, Not Customers" by Aaron Shapiro, the former CEO of ad agency Huge – that talks about today's most powerful growth engine – users. Now that I've given proper credit, let's talk about users v. customers.
Users v. Customers
Not every user is a customer and vice versa. Google has more users than customers who enjoy free services like Gmail, Google Maps, Waze, and the use of its popular search engine. Spotify is in the same category – in May, it had 170m monthly active users and 75m paid subscribers. Amazon and Apple took it a step further by creating paid products (iPhone, Kindle, Alexa) and services (Amazon Prime) that serve as ecosystems to additional products and services. For example, there are customers that buy Amazon Prime just to access Prime Video, but these one-dimensional customers present Amazon with additional revenue sources such as commissions from premium content sold on the platform and having them as an audience for its advertising business. There are additional examples such as Google's Pixel phone, which could be the only money customers will ever pay Google, but Google will profit from these phone users in other ways. The conclusion is pretty clear – generating users is a long-term strategy that pays off even when financial results suggest otherwise. To illustrate what I mean – consider this – between 2013-2017 Allstate's net profit ($12.25b) almost doubled Amazon's ($6.27b).
Starting With the Customer
This is how Shefi started her presentation. We're big believers that different people value different things, and yet when it comes to insurance it feels like it's all about the price. When we worked on the presentation, we wanted to show how consumers behave when presented with clear options. For instance, many may think that all millennials are price sensitive, but some of them prefer convenience over price. According to a report by The Washington Post, millennials prefer the convenience of Boxed and Amazon Prime compared to the prices of Costco and Sam's Club: "Warehouse clubs and supercenters cut an average of 2,500 jobs each month in 2017, reversing a longtime trend of steady growth, according to a Post analysis of Labor Department data. Between 2009 and 2016, warehouse stores had added an average of 3,000 workers each month." And then there's Allbirds, the wool shoe that claims to be the world's most comfortable shoe. My wife and I owned Allbirds – and while we argue about the comfort aspect, there's no arguing about their quality; our 3 pairs fell apart within the first two months. Apparently, we aren't alone, and yet people still buy Allbirds, which makes the case for making a statement over choosing quality.
Enter Insurance
Health IQ and Policygenius are two companies that do a good job generating traffic. While having similar traffic numbers, these companies have two very different customer acquisition strategies – Health IQ generates interest, compared to Policygenius that appears where there's intent. BIG difference.
Looking at the traffic sources, Policygenius receives most of its traffic from Google search (in other words, someone somewhere searched for insurance or a related subject), while Health IQ focuses more on social media and display ads – see example below:
And yet, their bottom line is the same – it's all about price. While Health IQ promotes special rates for swimmers, runners, vegans, cyclists and weightlifters, Policygenius offers a 'Genius Tip' for those not sure which term policy to choose:
So, when you take a rarely differentiated product that's sold to a generally indifferent consumer, while only bringing price to the equation, you can't expect to be compared on anything but price. And when price is the differentiator, winners are those that help people compare – based on a 3-month average, Policygenius received ~522k monthly visits while Ladder, Bestow, Ethos Life, and Fabric combined received ~182k monthly visits.
Solve the Right Problem
They say that knowing the problem is half the solution; the problem is that not many know the problem. With all the buzzwords in insurance, the simple fact is that companies are losing the right to be consumer-facing brands – you can't compete for consumers' attention with a product that lacks the five basic human senses and isn't meant to be used on a regular basis, in times where we are "losing connection" and "losing conversation" with our target audience.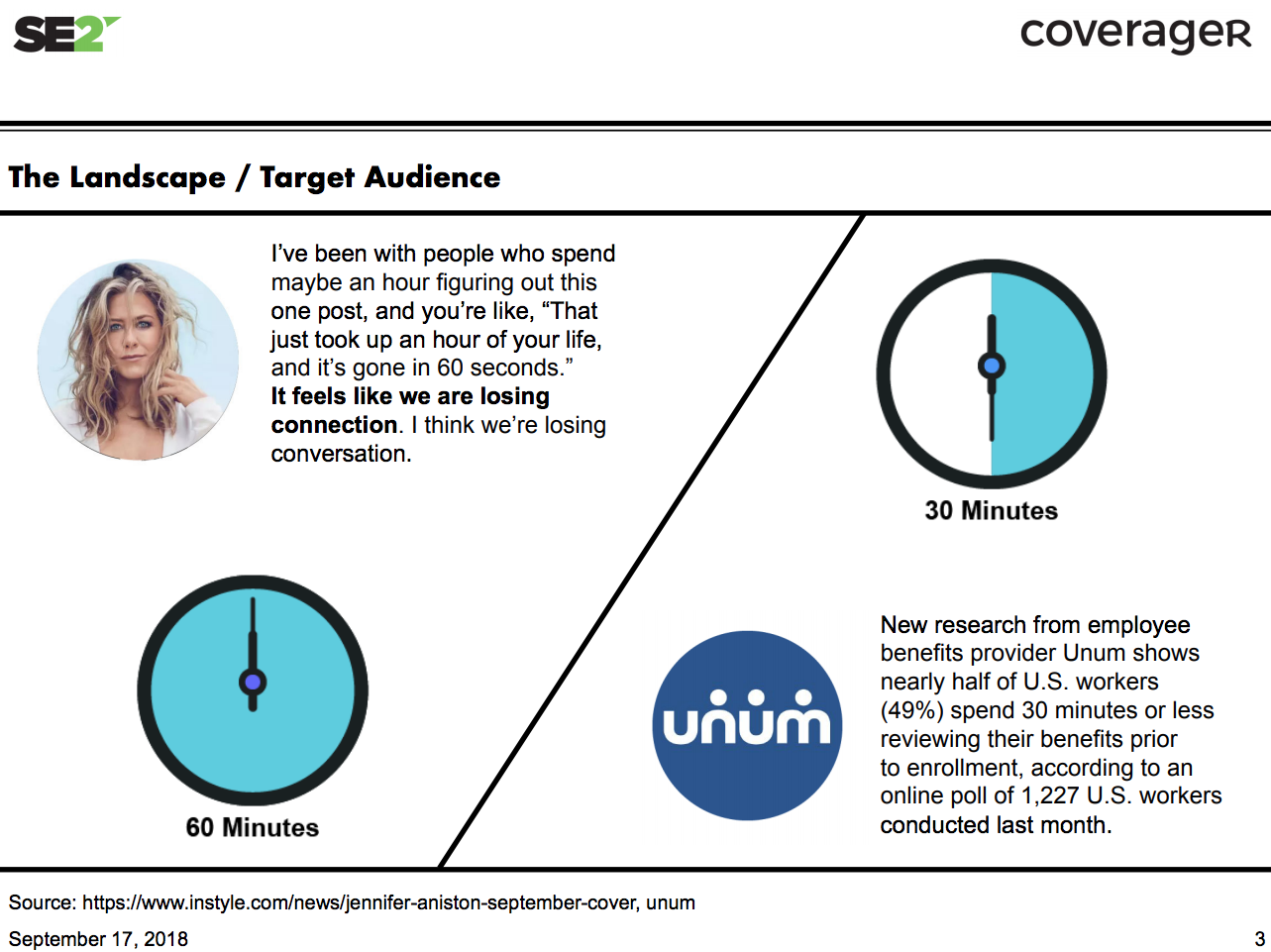 But this isn't just an insurance problem – it's everyone's problem. Many advertisers and businesses are competing for consumers' attention. The only difference is that insurance companies were blessed with the most difficult product when it comes to attracting and retaining consumers. Just look at this trend across several companies that highlight the difficulties encountered by financial advisors struggling to sell insurance:
Context is King
So we talked about the audience and we talked about the product, but the most important factor is the new landscape. Before there was a digital world ruled by platforms with multiple offerings, every industry was on its own. You wanted to rent a movie? You went to Blockbuster. You wanted to buy groceries? You went to the supermarket. You wanted to buy clothes? You went to the mall. You wanted to return the clothes you bought? You had to drive back to the mall.
Then came Amazon, and now you can do these things (and more) on one platform that's effortless and emotionless. Remember these two words: effortless and emotionless. You see, back in the old days people had to put in effort and deal with emotions to get what they want, and for the most part they remained loyal, as additional options required additional effort and more emotions. They shopped at select stores near them because they were too lazy to explore further. They shopped brands because that was the guarantee in world without online reviews. They bought insurance through agents and since cancelling meant dealing with agents (think: emotions) again, they likely remained loyal. That world is disappearing. In fact, it's becoming so hard for college students to put in some effort and deal with emotions that Tinder recently launched Tinder U, a new tool to help college students find a date on campus…
So what does the landscape look like? Let's break it down to advertising and partnerships. When it comes to advertising, we talked about the challenging transition from a commission-based model insurance companies have with agents to a click-based model presented by those that control two-thirds of all US digital advertising – Google and Facebook. It is a difficult reality to pay for attempts, including the ones that fall short when you're used to only paying when getting new customers. In addition, there's a positioning problem – Google's first page is occupied by companies with big budgets and lead-gen companies. And remember – effortless and emotionless – it takes a few seconds to search for insurance guilt-free on Google. Now, let's talk about partnerships. We recently covered the story of Blend, a mortgage software provider that is now establishing an insurance agency to integrate insurance via its software. What I find interesting in this story is the person who's leading Blend's insurance efforts – Greg Isaacs – an insurance veteran who between Nov. 2011 – Dec. 2017 served as the president of CoverHound, "an insuretech company that allows customers to easily compare and purchase insurance online," or at least that's what it used to be, as today not everyone can purchase online, even something simple as renters insurance.
If I had to guess, I'd guess that Greg is learning that it is much easier to work with insurance companies as an outside entrant. Going beyond a company's core offering isn't reserved just for the insurance industry, it is something that many companies from different industries are after. Car subscription models are on the rise where insurance is already included. Expedia, which partnered with AIG is learning how profitable offering insurance is – in Q1 2018, revenue from car rental and insurance products increased by 18% compared to Q1 2017. There's a clear trend of insurance companies partnering with digital players that have users beyond insurance – there's Habito and AIG, Grab and Chubb, and SoFi and Ladder. There's the rise of payroll and benefits platforms such as Justworks, Gusto and Namely that have a tight grip on SMEs and also act as insurance agents. And I'll also add Acorns to the mix – the micro-investing company now offers IRAs, and has built a partner network where users can do certain things to have partners invest in their Acorns account. Liberty Mutual is one partner, and don't be surprised if Acorns with its 3.5m users starts offering life insurance, after all, they read Coverager…
This reality will put insurance behind the scenes via integrations with platforms and digital players, which leads to the ultimate question: Do you want to be a puppet or a puppet master? We believe that you should never be comfortable building your house in someone else's backyard. Ladder, which recently partnered with SoFi can be replaced by someone else – just like SoFi replaced its previous insurance partner – Protective. Same goes for Chubb that partnered with Grab v. Ping An that recently invested in Grab – there's no guaranteeing 'till death do us part'. Btw, Chubb knows all too well the feeling of being pushed aside.
Then there's the performance issue – not everyone is committed as you when it comes to selling your product. In August, SoFi referred around 5k visitors to Ladder – that's not much for a company (SoFi) that receives over 1m monthly site visits. Another example – Prudential partnered with Babylist to allow parents to register for term-life insurance, but the product isn't easily found – it's in the 'More' category all the way at the bottom under 'Cash Funds':
And let's not forget the limited options for partnering with platforms and digital players – there aren't that many SoFis and Expedias out there.
The ABCD
So what's your strategy? You're selling a difficult product, to a difficult audience, in a difficult landscape. I guess your strategy depends on the way you view life. I am a pessimist – I like to think about the worst-case scenario and from there I think of solutions that will turn me to an optimist. And this is where the ABCD of insurance comes in. Your products need to be Automated, Accelerated, Affordable and Accessible. You need to go Beyond insurance (we'll get to that in a second). You need to create a Community of platforms and digital partners. And you need to go Direct, partially and with certainty.
In his opening keynote, Dr. Michio Kaku said that AI will replace repetitive work, but it will not replace intellectual capital such as experience, know-how, expertise, and creativity. So while AI powers some of Amazon's processes, the company's best decisions were made with heart, intuition, and guts. This is why I love marketing, as it requires intuition and guts to do something that isn't necessarily backed by data or science. Something like a life insurance company investing in, or even acquiring Nanit, which developed the most advanced baby monitor on the market that allows parents to get insights and tips to improve the way their babies sleep. A life insurance company can offer the Nanit product to policyholders and non-policyholders to gain unique user insights. Aside from having a database of parents, Nanit captures unique data from a claims perspective – a sleepless night for a baby means a sleepless night for a parent. This data can be used for claims prevention and keeping people safe – GEICO which may be insuring the car of a Nanit user – can offer real-time perks such as Uber credits to encourage the tired parent to leave the car at home. Now, the life insurance company has a user of a product they own, they become a data player, and they can integrate insurance seamlessly in the background – that's a recipe for success when you consider the product, audience, and landscape.
Beyond Insurance
So while you work on your ABCD, put an emphasis on the B by bringing in creativity/Coverager to brainstorm new products and services where you can integrate yours. And remember, strive to be the puppet master because that's how you control what's happening behind the scenes.
Get Coverager to your inbox
A really good email covering top news.