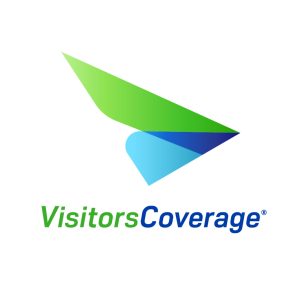 Will the travel insurance industry solve its distribution challenges as COVID vaccinated travel takes off?
COVID continues to affect multiple countries as variants and second-and third-wave outbreaks plague some nations while at the same time travel is opening up for lockdown-weary vaccinated travelers in other countries. This creates a host of interesting questions:   
Are providers keeping up with the needs of travelers in a world of COVID-19? 
Is our industry ramping up educational programs and the development of new products to meet the needs of anxious travelers? 
Will the big provider companies, brokers, travel agents, and third-party aggregators get up-to-speed on all of the new COVID offerings as travel bookings resume? 
Will agents and resellers be able to handle increased demand as post-pandemic travel continues a resurgence?
What does the industry need to do to optimize existing distribution models? 
Responding to COVID-19 is the biggest challenge our industry has faced – and an unexpected windfall. Are we ready?
Many brokerages and resellers are seeing sales now rise to pre-pandemic levels. Trip cancellation insurance sales have always tracked well above travel medical insurance sales, but trip insurance sales have risen to levels well over 90 percent since the COVID pandemic began [Forbes, 2021].
Medical travel coverage sales have risen to corresponding levels, once hovering around 20 percent for U.S. travelers, these policy sales are now at or above 45 to 50 percent levels as Americans wake up to the benefits of comprehensive medical coverage during COVID [TravelPulse, 2021].
European and Asian markets, long reliable sources for purchasing travel coverage for both trip insurance and travel medical insurance will increase to unprecedented levels. Cancel for Any Reason (CFAR) global policy sales have increased over 42 percent [Forbes, 2021].
The market for all types of COIVID-19 travel coverage is estimated to be between $30 billion to $40 billion a year. However, 29 percent of U.S. travelers still said they were unlikely to purchase travel coverage, even during the pandemic [Reuters, 2021].
Will sellers have time to get up-to-speed on all of the new COVID offerings when travel bookings resume? 
The explosion of the travel market will not be limited to a handful of markets, this will be a global phenomenon at a scope never before imagined. Whether a brokerage or a third-party reseller, customer service teams will need to grow and product knowledge and training will be an indicator of who succeeds in a post-pandemic world where travelers will need more facts and assurance than ever before. 
The travel insurance industry has always been in the shadow of other forms of insurance that offer recurring revenue like life insurance and health insurance. Faced with sales increases of at least 50 percent, we need to ensure that all distribution challenges are met. 
A look at the current distribution model for travel insurance sales
In the U.S. the travel insurance market is overwhelmingly focused on trip insurance. Before the pandemic, most Americans gave little thought to travel medical insurance, especially when traveling internationally. The U.S. market will see the largest percentage of growth as travelers realize they are now faced with the possibility of being quarantined or contracting COVID abroad. Educating the U.S. customer will be critical. 
Selling travel insurance is selling a promise, Brokers and agents who sell travel insurance typically sell other types of coverage with travel cover being only a small part of their portfolios. As a result, their knowledge base of travel insurance terms and coverage parameters – dictated by the underwriters and state jurisdictions – are limited at best. 
The customer suffers when sellers lack policy knowledge
The travel insurance sellers' knowledge and education around products and their ability to match specific needs to the right kind of policy are critical in the age of COVID. 
When there is a lack of product knowledge the customer is the one who suffers. In my observation, most people are sold the wrong type of policy due to the lack of industry standards in requiring product knowledge education. Most of the agencies or brokerages that sell travel coverage are 'mom and pop' operations and many of these are travel agencies whose core product is selling travel packages and not insurance.
The big travel insurance providers rely on a huge body of sellers, and unfortunately, most of these are low-quality operations that lack the technology, customer service, and educational training resources required to provide their customers with reliable recommendations when selling them travel insurance. They are also less likely to have the ability to increase customer service staffing numbers to accommodate the new influx of sales. 
The Customer Lifecycle of Travel Insurance Sales 
Pre-sale:
Inquiry – the search for brands
Research – the comparison of policies and coverage
Decision – determining coverage needs and balancing value vs. cost
Post-sale:
Customer questions – important that the customer understands what their policy does/does not cover prior to travel
Claims process – a huge area of friction; if the customer was sold the wrong policy by unknowledgeable agents it will tarnish the brand and cause financial distress
Returning customer – if the customer was sold the right policy by a knowledgeable agent or customer service representative, they will become loyal brand ambassadors and provide recurring revenue
How will providers ensure that agents and resellers are able to handle increased demand when post-pandemic travel resumes?
Underwriters and providers typically come into the picture during the claims process, when the policy purchaser has incurred a medical situation or loss and files a claim. It is here where the lack of industry standards and education comes to light. 
The role of the customer service agent in the lifecycle process is a huge point of friction. If the industry is going to survive the wave of COVID-19 sales, product knowledge and staffing levels need to be a huge part of the preparation for this onslaught and it will be a requirement for the industry to thrive. 
When a claim is denied, the finger-pointing begins and it can usually be traced back to the customer being sold the wrong policy by a poorly educated agent.
Many independent agents could see travel insurance policy sales go from ten a month to 100 per week. Providers will need to ensure that licensed agents or resellers have a clear understanding of what they are selling and they need to provide products that include coverage for COVID testing, therapeutics, hospitalization, and quarantine. 
Until the industry standardizes agent education, customers and sellers will rely on technology to fill the gap
It's unlikely that there will be a wave of new agents securing state licensing and eager to begin selling travel insurance by 2021. The distribution system of selling insurance is legacy and lacks the ability to be nimble, even with the disruption of insurtech. 
Just as providers will beef up staffing to handle the volume of new claims filed – as well as customer complaints and appeals – they also need to shoulder some of the responsibility for educating resellers and ensure that they have adequate staffing and the technology tools to serve their customers. 
There is no 'one-size-fits-all' policy when it comes to travel insurance and it is wholly unrealistic to think that the thousands of resellers have the time or inclination to devote large chunks of time to learning policy coverage options and all of the new COVID-related products coming to the market. 
Smaller brokerages will need to harness the power of AI to succeed
Smaller brokerages don't have the resource, infrastructure, and technology resources to service the customer and keep up with the demands of a dynamic industry. Fortunately, innovations in insurtech may have the solution to meet the demands facing the industry in 2021. 
Technology platforms that are driven by AI will offer a repository of all available travel insurance policies and recommendations based on country of origin, destination, medical history, and age. These branded, turnkey solutions have the ability to scale without huge financial investment and provide a multitude of policy options that allow agents to steer their customers to the right purchase. 
When customers are sold the right policy that fits their needs, the chance of a claim being rejected diminishes, and the chance of that customer returning for their next journey increases. Until our industry institutes standard training and educational criteria, technology solutions will fill the void. 
About VisitorsCoverage Inc:
VisitorsCoverage Inc. is a Silicon Valley-based insurtech company headquartered in Santa Clara, Calif. which provides travel insurance for millions of global travelers in over 175 countries. Founded in 2006 by insurtech pioneer and industry expert Rajeev Shrivastava, VisitorsCoverage is constantly evolving by creating innovative, market-demand products and by continually updating an extensive online knowledge base for their global clientele. For more information visit http://www.visitorscoverage.com.