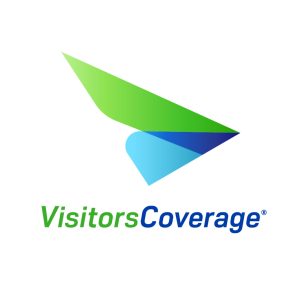 VisitorsCoverage's Redesigned Site Creates Powerful Travel Insurance Shopping Experience
The global travel insurance market is predicted to top US$35 billion by 2027, with a value increase of 8% in the U.S. alone. Recent surveys reveal that over 50% of travelers are now more likely to purchase travel insurance. Over Thanksgiving weekend, the TSA screened more than 14.4 million people, this is greater than double the 6.4 million a year ago. While the COVID-19 pandemic and concern over the latest Omicron variant has made people wary of traveling, these statistics are encouraging for the travel insurance industry. VisitorsCoverage, a global travel insurance marketplace, is anticipating tremendous growth. However, the problem of consumer education remains the industry's biggest stumbling block. 
To address this challenge, VisitorsCoverage has launched a redesigned website. The company's mission is and has always been to educate travelers and simplify the travel insurance buying process. The new site is specifically designed to serve the changing needs of travelers as they navigate the uncertainties of the pandemic. 
New Branded Travel Insurance Comparison marketplace
The newly redesigned site meets modern customers' expectations by harnessing the power of AI, machine learning and other state-of-the-art technologies to deliver on the company's promise of educating travelers and simplifying travel insurance. As a leader of a technology company in the travel insurance space, VisitorsCoverage is dedicated to offer travelers faster, more intuitive quoting, enhanced self-service, and timely access to  world class products and services at their fingertips.  
Our new tagline "Insurance for the way you travel" reflects the company's vision to give travelers the tools they need to take control of their travel safety options. When it comes to travel insurance, modern travelers demand and expect flexibility and a variety of coverage benefits. And rightfully so. The traditional one-size-fits-all approach to travel insurance is obsolete. Today's travelers are as unique as the trips they take; they deserve insurance coverage customized to fit their specific needs. In other words, they deserve insurance for the way they travel. 
As VisitorsCoverage CEO Rajeev Shrivastava states, "Customer education and technology-driven innovations are central to our mission of simplifying travel insurance. The capabilities built in the redesigned site clearly reflects this goal."
 
The relaunch firmly places the customer at the center of the experience, by leveraging the following elements: 
Efficiency:

 Whether traveling for business or leisure, travelers can find the right insurance for their needs in minutes.
Flexibility:

 With one of the most extensive portfolios of travel insurance with COVID-19 coverage and Cancel For Any Reason options, VisitorsCoverage offers the flexibility essential for today's travelers. 

 
Transparency:

 Product reviews and comparison tools educate first-time buyers and provide an objective overview of their travel insurance options.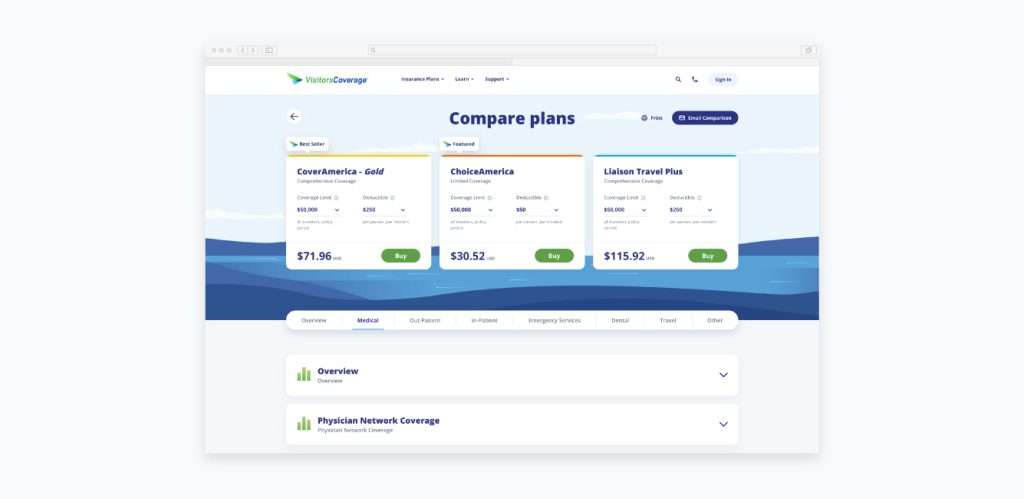 Autonomy:

  New and enhanced self-service options give policyholders more control over their travel insurance policy. 
And much more. 
A Leader in the Travel Insurtech Space
Since its inception, VisitorsCoverage has innovated tech-driven travel insurance solutions to educate travelers and help them seamlessly procure the right travel insurance for their needs.  VisitorsCoverage pioneered the online comparison and purchase of travel insurance and has helped millions of global travelers stay protected in over 175 countries. 
In 2020, at the height of the pandemic, VisitorsCoverage debuted Luna, the award-winning AI-powered smartbot The first of its kind in the travel insurance industry, the smart bot  is most advanced in its class with capabilities allowing its wealth of knowledge to grow with every customer interaction and answer customer queries with increasing thoroughness and accuracy. 
As travel insurance becomes an essential item on every traveler's list,  VisitorsCoverage has positioned itself as an industry leader by delivering world-class travel insurance products and services that meet modern travelers' expectations. VisitorsCoverage continues to capture a bigger market share of ever-growing travel insurance commerce and is quickly becoming a preferred brand of choice for travelers around the globe. 
VisitorsCoverage is a global leader in travel insurance, with more than a million customers in 175 countries. We're on a mission to simplify the complex world of travel insurance by reimagining the buying experience and delivering flexibility and peace of mind to travelers. Our innovative marketplace allows travelers to find the right travel insurance for their needs in minutes. So, whether you're scaling mountains, visiting family or traveling for business, you'll feel safe, secure and well prepared. Discover insurance for the way you travel at VisitorsCoverage.com.