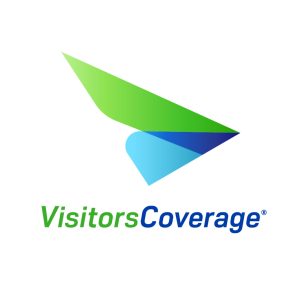 VisitorsCoverage announces improved COVID-19 coverage and quarantine compensation
Santa Clara, Calif. (Sept. 3, 2020) – VisitorsCoverage®, a Silicon Valley-based travel insurtech today, announced comprehensive COVID-19 coverage and a daily indemnity quarantine stipend to one of its most popular travel medical insurance plans, CoverAmerica-Gold®. VisitorsCoverage was the first travel insurance company to provide free public COVID-19 screenings to its customers in June and has continued to innovate with expanded COVID-19 coverage that meets the needs of global travelers during this unprecedented pandemic.
"The response to our free public COVID-19 screenings was overwhelming," says Rajeev Shrivastava, CEO and founder of Silicon Valley-based insurtech, VisitorsCoverage. "We knew that travel insurance benefits needed to be fast-tracked by underwriters so we could offer our customers policies that included therapeutics, hospitalization, mandatory quarantines, and repatriation."
Only five or six months ago, coverage for pandemic related treatments and mandatory quarantine was unthinkable, there was nothing available for travelers facing the potential of contracting COVID-19 to purchase. While many insurers and resellers are now offering COVID-related coverage, the benefits and exclusions vary widely.
"The travel medical insurance business is a legacy industry going back 100 years, its disruption by insurtechs in the last two decades in response to market demand has been an evolution," Shrivastava continues. "The industry and its underwriters need to become even more nimble in response to this crisis and the likely scenario of future pandemics, natural disasters, and global incidents."
The travel industry's recovery as a whole is largely contingent on the ability of the travel insurance industry to offer products that provide safe and reliable medical coverage for travelers as the COVID-19 pandemic continues to unfold.
"At VisitorsCoverage we are continually innovating to provide the best coverage for our international base of global travelers," Shrivastava concludes. "A vaccine may not be widely available until 2021 and recent news revealed there is the possibility that being previously infected with COVID-19 may not guarantee immunity. Travelers will not be able to travel with confidence without purchasing travel medical insurance that includes comprehensive treatment coverage for COVID-19 and unexpected quarantines."
Underwritten by an A.M. Best and Standard & Poor's "A" rated insurer, CoverAmerica-Gold is one of the best-selling travel medical insurance policies for visitors traveling to the U.S. The plan offers unparalleled medical coverage for up to 365 days through an extensive PPO network. The complete plan information and benefit details for CoverAmerica-Gold insurance can be found at VisitorsCoverage.com.
###
About VisitorsCoverage Inc.:
VisitorsCoverage Inc. is a Silicon Valley-based insurtech company headquartered in Santa Clara, Calif. which provides travel insurance for millions of global travelers in over 175 countries. Founded in 2006 by insurtech pioneer and industry expert Rajeev Shrivastava, VisitorsCoverage is constantly evolving by creating innovative, market-demand products and by continually updating an extensive online knowledgebase for their global clientele. For more information visit www.visitorscoverage.com.