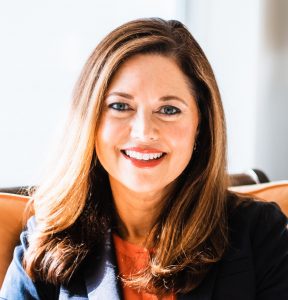 What Holiday Travelers Should Know About Travel Insurance 
You did it! You booked your airfare, rental car, hotel, and now you're ready for the holiday vacation of a lifetime. But now the question is, should you buy travel insurance? The last thing you want is to spend even more on your dream vacation. But there's a little knot in the pit of your stomach saying, what if? 
What if your kid catches the flu the day before you leave? What if a snowstorm delays your trip? Or worse, what if your flight gets canceled due to travel bans or staffing shortages due to the pandemic? How would you get your money back?
According to a new Clearsurance report, Why You Should Consider Holiday Travel Insurance, having a travel policy is one of the best ways to protect yourself from financial losses this holiday season. Here's why it's so important.
What Does Travel Insurance Cover?
Travel insurance covers various mishaps that could derail your holiday. Although not all policies are the same, Clearsurance says most offer the following benefits:

Trip Interruption Coverage
Trip interruption covers expenses if your trip gets disrupted for some reason, such as when an incoming snow storm forces you to fly home early, or you get food poisoning. You get reimbursed for canceled flights and unused hotel and meal costs in most cases.
Trip Cancellation Coverage

Trip cancellation coverage reimburses you if your trip gets canceled at the last minute, such as when a cruise ship shuts down due to COVID risks or the country you plan to visit institutes a travel ban. Cancellation coverage reimburses you for trip costs, including fees or expenses you incur from canceling at the last minute and booking travel home.
Baggage and Personal Loss Coverage
If your luggage gets lost or stolen, travel insurance covers your basic needs until your bags get returned. And if your luggage isn't returned, travel insurance reimburses you up to policy limits. 
While your home insurance may cover your off-premises personal belongings that you take on vacation, it's usually a small percentage of your policy limit, such as 10% or 20%. So, having a travel policy is a must if you travel with valuables, such as jewelry and electronics.

Medical Expense and Emergency Room Coverage
There's nothing worse than getting sick on vacation, but it happens. If you have health insurance and travel domestically within your plan's network, you're likely covered. But if you're out-of-network or traveling overseas, Clearsurance recommends looking for a travel policy with medical coverage. That way, you'll be protected if you get sick or injured and need an airlift home or healthcare in another country.
Accidental Death and Dismemberment Coverage
Accidental death and dismemberment coverage is rarely needed but is an essential part of travel insurance, according to Clearsurance. If you died for any accidental reason, such as a heart attack, car accident, or plane crash, your beneficiary would receive a payout. And the dismemberment coverage would pay if you got injured on vacation and lost your vision, speech, or limb.
Travel Assistance Coverage
Various problems can creep up while you're on vacation. For instance, you could lose your passport while switching hotels or need help booking a last-minute flight. Travel assistance coverage would kick in and help you figure it all out. According to Clearsurance, travel assistance is an add-on for most policies. But it may be included if you book a trip through a travel agency. 
COVID-Related Coverage
One of the biggest threats to your holiday vacation may be the coronavirus. No matter how long you wait to plan, you never know if your trip will get delayed or canceled due to the pandemic.
Clearsurance warns that while most travel insurers cover COVID-related mishaps under their basic policies, some won't cover them. So, before you purchase a travel policy, read the fine print to make sure you understand what's covered.
Importance of Travel Insurance 
Holiday travel can certainly be stressful, but it doesn't have to be. If you research and purchase travel insurance, it can ensure your trip goes smoothly and give you peace of mind. It costs a little extra but could save you thousands of dollars if something goes wrong. 


Read Clearsurance's complete report: Traveling for the Holidays? Why You Should Consider Travel Insurance.