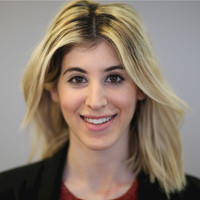 VSK and Angara Professional Assistance have launched a cyber insurance product
VSK  and service provider of replicated security services Angara Professional Assistance (part of the Angara group of companies) have launched a service and insurance product for comprehensive protection of small and medium-sized businesses from cyber attacks. The product is built on the basis of the Angara Professional Assistance – ACR service EDR MSS service, which includes intelligent tools from Kaspersky Lab and a technology stack used by analysts from the ACRC Cyber ​​Resilience Center (SOC) to identify information security incidents.
According to a survey by Kaspersky Lab, over the past 12 months, Russian small and medium-sized businesses have spent an average of RUB 4.7 million each on securing their corporate perimeter. The results of the survey illustrate the consequences of the pandemic: those companies that were able to survive and reorganize their work in time in the context of the coronavirus are forced to spend more on IT and information security. At the same time, the sequestration of budgets as a result of the COVID-19 epidemic and the rise in the dollar exchange rate require affordable alternatives to ensure the continuous functioning of the business.
VSK Insurance House and Angara Professional Assistance offer an affordable two-stage program, which, on the one hand, will build reliable protection of the company's information assets, and on the other hand, will reimburse it for financial losses if a cyberattack nevertheless entails negative consequences for the organization or its customers. To use the service, you just need to get an insurance policy, install the software on work computers and connect to the ACRC Cyber ​​Resilience Center. From this point on, customers' digital assets will be monitored by SOC analysts on a 24/7 basis.
The service component of the product protects companies from ransomware, malware infections, exploitation of vulnerabilities, phishing, and hacking of information systems. To do this, Angara Professional Assistance analysts monitor the state of the information infrastructure remotely and around the clock, as well as identify information security incidents and respond to them. The intellectual basis of the information security service is the Kaspersky Lab's software solution for protection against complex and unknown threats – Kaspersky Endpoint Detection and Response (Kaspersky EDR), as well as the Angara Cyber ​​Resilience Platform (ACRP) designed for monitoring, investigation and analytics of cyber threats … Solutions provide powerful end-to-end protection for workstations, advanced threat detection,
The insurance coverage includes computers, databases, software, applications, websites, mail, cloud services, as well as cash and securities in bank accounts. Insurance compensation is provided taking into account a wide range of risks, namely in the event of: damage or loss of computer, information, financial assets, interruptions in business activities, costs of investigating information security incidents and compensation for harm to the insured's clients who have suffered from personal or confidential data leakage.
"Today, both the uninterrupted and efficient operation of a business and its competitiveness depend on the level of information security. A large number of companies suffered from the crisis, the situation greatly exacerbated the issues of ensuring the level of information security in various business sectors. We felt the emerging problems first hand, and with our partners we used this experience to create a new direction of cyber risk insurance, with a unique service. Our product is designed for companies that do not have large budgets for information security, but understand the critical importance of protecting their digital frontiers, want to protect themselves from downtime and be sure that in the event of a cyber attack, their losses will be reimbursed. We are confident in the prospects for the development of service and insurance solutions in this area and see the value." – Deputy CEO for Business Development of VSK Insurance House, Olga Sorokina.
"Thanks to our collaboration with VSK Insurance House and Kaspersky Lab, we brought to the market the most advanced service model solutions with backed financial responsibility and thus enabled the middle market segment to improve its own security level. For our part, we guarantee a quick launch of the service, a high level of service, as well as round-the-clock monitoring, detection, response and investigation of information security incidents by high-quality experts from the ACRC Cyber ​​Resilience Center (SOC)."-  Head of Angara Professional Assistance, Oksana Vasilyeva.
"Cyber ​​risk insurance is a really convenient way to strengthen the protection of small and medium-sized businesses, for which information security is not their core business. An EDR-level tool allows you to quickly identify and respond to information security incidents at workstations, which is especially effective when it is implemented in a cyber threat response center like the ACRC. " – Managing Director of Kaspersky Lab in Russia, CIS and Baltic countries, Mikhail Pribochiy.
Get Coverager to your inbox
A really good email covering top news.