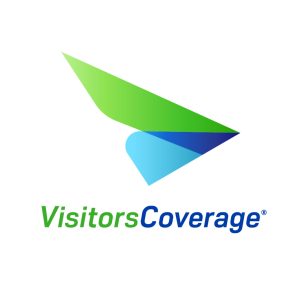 VisitorsCoverage, Inc. Adds COVID-19-Targeted Benefit to CoverAmerica-Gold® Travel Medical Insurance Policy, The First of its Kind
Santa Clara, Calif. (June 2, 2020) Silicon Valley-based insurtech VisitorsCoverage, Inc. announced the availability of CoverAmerica-Gold® travel medical insurance administered by International Medical Group, Inc.® (IMG®), one of the most trusted providers of international medical insurance and assistance in the world.
The policy is available to non-U.S. citizens and is the only travel medical insurance product on the market to offer no-fee cancellation for policyholders unable to embark on their travels or who need to interrupt their U.S. visit prior to their policys end date. Most notably, CoverAmerica-Gold also offers the public emergency health screening benefit which covers testing for illnesses including COVID-19.
Medical treatment services are provided for up to 365 days by UnitedHealthcares extensive preferred provider network (PPO) in all 50 U.S. states and offers a standard benefit for acute onset of pre-existing conditions.
Travelers visiting the United States are well aware that there is no universal health care system available and that U.S. medical treatment costs are some of the highest in the world, says Rajeev Shrivastava, CEO and founder of VisitorsCoverage. With uncertainties surrounding the coronavirus, in partnering with IMG for our new CoverAmerica-Gold plan we will be able to offer high-quality healthcare through unprecedented access to the top PPO network, providing reassurance, reliability and peace of mind to U.S. visitors for up to a year.
We are pleased to expand our well-versed relationship with VisitorsCoverage by improving the benefits of CoverAmerica-Gold, said Amanda Winkle, Chief Commercial Officer at IMG. CoverAmerica-Gold is a best-in-class travel medical plan with unparalleled coverage options for anyone traveling to the Americas. The pairing of VisitorsCoverages visitor insurance and technology expertise with IMGs industry-leading insurance benefits is a perfect match.
CoverAmerica-Gold is one of the most popular travel medical insurance policies for U.S. visitors. This plan features handpicked benefits that are ideal for travelers to the U.S. and cover common travel and medical risks, which they often face. The complete plan information and benefit details for CoverAmerica-Gold insurance can be found at VisitorsCoverage.com.
About VisitorsCoverage Inc.
VisitorsCoverage Inc. is a Silicon Valley-based insurtech company headquartered in Santa Clara, Calif. which provides travel insurance for millions of global travelers in over 175 countries. Founded in 2006 by insurtech pioneer and industry expert Rajeev Shrivastava, VisitorsCoverage is constantly evolving by creating innovative, market-demand products and by continually updating an extensive online knowledgebase for their global clientele. For more information visit www.visitorscoverage.com.
About International Medical Group (IMG)
International Medical Group (IMG), a Sirius Group company, is an award-winning global insurance benefits and assistance services company that has served millions of members worldwide since its founding in 1990. A leader in the global insurance benefits and assistance services industry, IMG offers a full line of international travel medical insurance products, as well as travel insurance plans, medical management services, and 24/7 emergency medical and travel assistance. For more information, please visit www.imglobal.com.