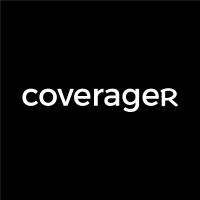 Vantis Life To Welcome New Chairman & CEO Jan. 2
Vantis Life Insurance Company will inaugurate its new Chairman and CEO Ray Caucci on Jan. 2, 2019. Accordingly, Vantis Life Executive Vice President and Chief Operating Officer (COO) Scott Smith will be promoted to President and COO. Caucci succeeds Peter Tedone, who will retire from Vantis Life on Jan. 1, 2019 after a 31-year career.
In his new role, Caucci will be responsible for overseeing the company's foray into direct-to-consumer sales and the implementation of new underwriting technology. Caucci joins Vantis Life after a 32-year career with Penn Mutual, where he most recently served as Senior Vice President of Product Management, Underwriting and Advanced Sales.
"With over 75 years in the business, Vantis Life is uniquely positioned to redefine how life insurance is distributed and delivered to customers. As CEO, my focus is to break down the barriers surrounding life insurance so anyone can quickly and painlessly protect their families from financial hardship ."- Caucci.
Caucci held numerous roles prior to his most recent position at Penn Mutual, including VP of Product Management and VP and Life Product Actuary. He is a Fellow of the Society of Actuaries, a member of the American Academy of Actuaries, and Chairman of the Pennsylvania Life & Health Insurance Guaranty Association Board of Directors.
"Ray has already hit the ground running at Vantis Life. His unwavering commitment to revolutionizing the life insurance industry has been evident from day one of his transition. Under Ray's leadership, Vantis Life will continue to push the cutting edge of providing simple-to-understand life insurance and annuity products to American families." – Scott Smith.
About Vantis Life
Established in 1942, Vantis Life Insurance Company's primary goal is to provide families with affordable life insurance products. Vantis Life markets its products through financial institutions and direct-to-consumer. The Company prides itself on providing simple, easy-to-afford products to middle-income American families and supporting these products with attentive and personal customer service. Vantis Life is a separately operated subsidiary of The Penn Mutual Life Insurance Company.
Get Coverager to your inbox
A really good email covering top news.