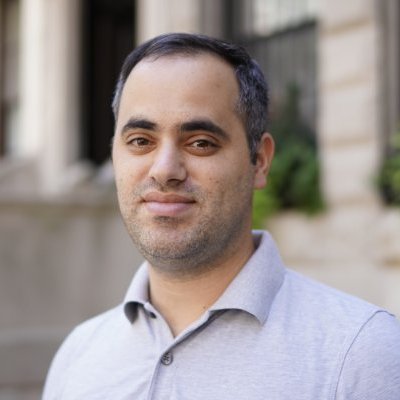 Tinkoff Bank Partners With Auto.ru To Offer Pre-Owned Car Loans
Tinkoff Bank, in partnership with Auto.ru, one of Russia's biggest online car selling platforms, announced a new branchless service for pre-owned car loans.
Auto.ru will be responsible for transaction security and background checks on sellers and vehicles, while Tinkoff Bank will approve and issue loans for pre-owned vehicles in the Auto.ru database.
To get a car loan, buyers will not have to visit any bank branches, dealerships or service centers in person, as all the processing will be done remotely. The sellers will also be free from any additional procedures that are part of the conventional pre-owned car loan application process and will get paid upon the completion of the deal.
It'll be possible to apply for a pre-owned car loan at Tinkoff Bank via the Auto.ru platform or directly on the bank's web site at Tinkoff.ru. At Auto.ru, the buyer can press a button in the vehicle ad or go to a separate page to fill out a short car loan application form.
Interest rates on car loans start at 9.9% per annum at Tinkoff Bank with loans for both new and pre-owned cars available. Customers can get up to RUB 1 million for a period of 1 to 5 years. Details about Tinkoff's car loan rates can be found at Tinkoff.ru.
"In partnership with Auto.ru, we have created a convenient and lucrative product and a win-win opportunity for all the parties involved in a car deal. You can file an application, have a car checked and get a car loan within one online platform, which serves as a one-stop shop. The money for the deal is credited to the customer's Tinkoff Black card and the customer can withdraw it immediately from any ATM. Customers do not have to engage in negotiations with car dealerships or buy additional services such as comprehensive car insurance or emergency roadside assistance. The communication between a seller and a buyer is barrier-free, and once the car loan is issued, it is as if the buyer paid his or her own money." – Vice President, Head of Product Development and Portfolio Management at Tinkoff Bank, Danil Anisimov.
"Our team works tirelessly to make your car deal as transparent and convenient as possible. We know that what the seller wants is to receive the full car value on the day of the deal. We also know that buyers frequently rely on borrowed money to make car purchases. The new Auto.ru Finance service in partnership with Tinkoff Bank takes a lot of the hassle out of the process by enabling buyers to choose a car, fill in an application and receive their loans on a single platform. On top of that, the bank offers special terms that are more favorable than the terms of a consumer loan." – Kirill Smolin, Head of Product at Auto.ru.
Get Coverager to your inbox
A really good email covering top news.