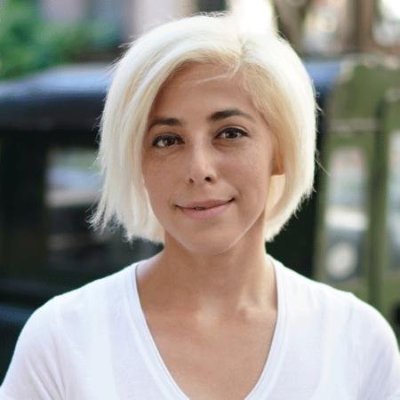 The Ugly Duckling
In an interview for SearchCIO, SVP and CIO at Aflac, Julia Davis, said their customers want to work with them the way they work with Amazon. Quoting…"And this insurance company that's used to just dealing with agents is now finding that they've got a lot more of the end policyholder wanting to engage with us directly." Keyword: directly. Hold that thought.
***
Since 1955 Aflac has been primarily focused on providing voluntary insurance products in Japan and the US. Sans insurance speak, voluntary insurance products pay cash benefits directly to the policyholder to help protect against income and asset loss when a specific health event or life situation presents financial challenges. As it turns, Aflac is a leading provider of medical and cancer insurance in Japan, which translates to insuring one in four households. In the US, it's the #1 provider of voluntary insurance at the worksite.
9 out of 10 people recognize the brand
Much of the company's success comes from its pop-slash-duck icon that was introduced in US in the year 2000 and crossed international borders in 2003. BTW, Aflac has more than one duck.
Streamlined and multi-faceted approach to distribution
Aflac's sales tactics somewhat differ between Japan and the US. In the US, its salesforce consists of Career Agents, which are benefits advisors working on a commission-based salary, and a broker channel, aka independent sales associates. In Japan, you can split its distribution strategy to two. One. A traditional sales channel – Aflac Japan is represented by approximately 12,000 sales agencies, as of 2016. Two. Strategic Alliances. For instance, Aflac has partnered with Dai-ichi Life, Japan Post Group and Daido Life to sell its products.
What comes before distribution?
Product. Having a great idea for product distribution is important. Keyword: product. Aflac has continued to develop and drive product refinements in order to keep up with customers' evolving needs.
Last year, it launched a cancer insurance product that offers protection to customers who have survived cancer. It made revisions to Gentle EVER, their non-standard medical product, to enhance its alignment with changing customer needs. And it launched Income Support Insurance to provide cash benefits to policyholders who are unable to work due to illness or injury. It also focuses on customer service, specifically its commitment to paying claims faster via its One Day Pay initiative that allows Aflac to process, approve and pay eligible claims in just one day. Some 79% of its policyholders can use One Day Pay for their claims. Know what else? 95% of the policyholders that have used One Day Pay say they are likely to refer other people to Aflac.
* By now, you have a sense for the strength of Aflac *
But just incase, here's its trend for in force policies:
Distribution and beyond 
The only thing harder than selling insurance products is selling non-compulsory insurance products. Do customers really want to "engage with insurers directly"? Sure, when you phrase it that way.
The Ugly Duckling is a tale of transformation
Insurers are certainly having a moment. After all, it's earnings call season and while no insurance CEO likes to use the term disruption, they all recite the same mantra of iterative change. Let's call it transformation. And let's acknowledge some of those 'transforming':
– Hartford in partnership with Voldico offers Amazon General Liability coverage for businesses selling their products online via an easy to use interface.
– Swiss Re's Gen Life is now Lumico; and the site's messaging speaks to customers.
– CUNA launched TruStage, a term life insurance portal available to credit union members and the general public. Big 'And' there. And it's doing alright.
– Liberty Mutual recently launched Lulo, a D2C renters insurance portal.
All in all, all insurers make a single promise to policyholders, the promise to pay claims fairly and promptly. Some insurers have also topped that promise with their promise to support the agency-broker channel. One such insurer – Selective – comes to mind. It's the 41st largest US P&C group. I repeat 41. No one remembers you at 'spot 41'. Okay, so it's a regional and it "works through a network of distribution partners to market products and services". Will it win consumers over with renters insurance? No. Will agents win the fight for them? No. I'd bet its 13% personal lines book will get smaller and smaller.
Three takeaways. One. It's time we took our distribution conversation up a notch. It's not about bots vs. portals vs. people vs. direct providers. It's about – what channel is best equipped to handle which product. Two. If you can't go direct, get closer. Aflac perfected its product and service way before it uttered the word 'Amazon'. Three. It's not about living the legacy but outliving the legacy.
I never said I love insurance,
Shefi