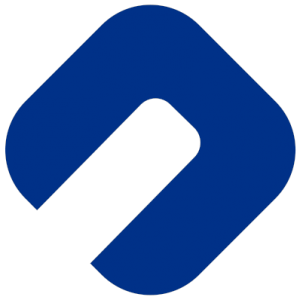 The power of an insurtech with a high incentive IQ
By David Fontain, Founder and CEO at Foresight
In an industry ripe for disruption, insurtech companies are powerful market changers. The value proposition is so strong that 86% of insurers know they need to start innovating soon — or kick their existing programs up a notch — if they want to survive.
The big mistake insurers — and some insurtechs — will make in the race to remake the industry will be training their focus on short-term solutions, like apps and AI. The risk of short-termism is deeply ironic in an industry where some of today's power players trace their origins back as far back as 1696.
When insurtechs incentivize long-term results, they will not only achieve greater power to enact their mission to disrupt but they'll also find ways to change the world for the better.
Insurtechs Can Do More Than Digitize and Automate
While many people get hung up on the digital side of insurtechs, the real value lies much deeper. Insurtech startups can't fill gaps in the market or offer transformative service simply through fast rating and efficient AI-powered binding, as powerful as they are for growth. Insurtech's power is in flipping that equation around and putting the insured first and reaping the benefits.
What does going beyond simple digitization look like? A superior claims management experience can be digitized and streamlined but the system must also innovate and align itself with life as the end-user and the employees know it. Providing tools for loss prevention is still important.
Spot is a great example of a company doing it right in the health insurance vertical.
Spot provides accident insurance that picks up where the vast majority of health insurance policies leave off and protects insureds from medical bills that are simultaneously unpredictable and financially devastating.
Spot leaves behind multiple customer pain points by allowing insureds to upload their medical bill through their app: it stops customers from worrying about their finances and healthcare coverage (or lack thereof) when what they need to focus on is getting medical treatment.
Insureds wrap up the whole process in three minutes, and Spot's claims representatives do all the heavy lifting. Spot uses those tools to leverage the power behind insurance: the human experience.
Insurtechs Must Honor the Human in the Equation
Journalists ponder whether AI and the insurtechs who promote it will replace humans and turn the insurance business into little more than a series of proprietary algorithms. But just as in almost every other industry, the technology insurtechs offer can and should enhance the human experience rather than remove it from the equation.
For an insurtech to be successful, it needs to do more than offer real-time assessments, smarter algorithms, and online portals. Insurtechs need to bring out the best in every human experience from the underwriter to the broker to the insureds.
Lemonade paved the way for honoring the human experience throughout their frictionless customer journey. Using down-to-earth language from marketing to claims to renewal, Lemonade became the insurtech next door by embracing everything humans love about tech while remaining approachable.
Insurtechs That Understand Rewards Will Last
Human behavior is far from rational. We don't universally choose the lowest price or the service we feel most familiar with. However, there is one aspect of human behavior that we share that insurtech companies are wise to embrace: our dogged pursuit of rewards.
The traditional insurance model fails to appreciate both the irrational nature of human behavior and the motivating forces behind it. Let's look at the most common form of incentive: premium reductions. Legacy insurers say, "Hey, if you keep losses to a minimum, then we'll reward you with lower premiums." But they don't provide roadmaps for achieving loss reduction, there's no real-time feedback, and they don't do more to incentivize the work involved.
There's a huge mismatch between old products and the people they serve, which is why insurance is so ripe for disruption.
At Foresight, we run a digital-first program with an integrated risk management solution that monitors and reports safety performance as a safety score. In this model, one roadblock to reduced incidents — human behavior action or lack thereof — is addressed through the implementation of real-time feedback in the form of a score. The rewards based on that score, including safety credits, reduced premiums and bonus commissions, drive good behavior.
By removing that roadblock, insurers, brokers and insureds are each incentivized to collaborate, stay accountable and incite change.
Smart Insurtechs Bind Fast And Stay Engaged
Insurtech startups shouldn't only think in terms of disruption, grabbing a chunk of the market, and settling into an early retirement. They should aim to thrive long term. To do that, they have to think beyond incentivizing the initial binding transaction. No insurtech company will win because they have the flashiest marketing or the fastest binding.
If marketing budgets and total number of policies future-proofed companies, then legacy insurers would never need to innovate.
Here is where strong incentive programs and a focus on experience really come home to roost: When insurtech businesses provide a pathway to incentives and provide an excellent experience along the way, insureds see success. Retention skyrockets when clients see measurable results, and they keep working hard to repeat their success.
Insureds are far less likely to break their cycle of success for the flashy new company — or even a lower premium — if they'd be forgoing added value. They'll want to hold onto the improved relationship with their broker, with their insurer and even with themselves.
A Focus on Longevity Will Transform Everything
Insurtech startups offer more promise than disruption or even solution engineering. By training their sights on longevity, insurtechs can build a pathway to a better experience for everyone in the distribution channel.
When insurtechs reward insureds in the short and long term, they invite them to stay engaged with an industry that's been largely out of sight, out of mind for the consumer (until something goes wrong) for the last century. And it's ultimately insurtech systems of influence, not AI or apps, that will change the world.
__
David Fontain is founder and CEO of Foresight, the first insurtech to focus on middle-market workers compensation. David leverages his experience in investment banking, fintech, commercial insurance, and workplace safety to drive the development of tech-driven insurance products that reward insureds with lower premiums and reward their value-adding brokers with higher commissions.