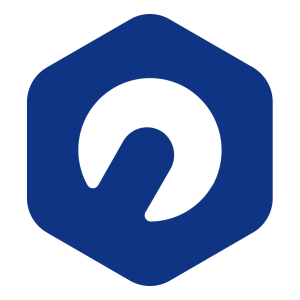 Facilitating Risk Tech Adoption in 2022
By David Fontain, CEO, Foresight
There is a disconnect in the current workers compensation market. Rates are effectively based on a snapshot of the company and industry taken years prior. A policyholder can lower their premium if they experience fewer losses. But even with zero losses, it takes time.
In fact, it takes up to three years for a claims-free business to see a reduction in premium.
That's astounding.
If preventative risk management was better factored into premiums, safe companies could save a huge chunk of the $1 billion per week spent on workers compensation coverage.
Until now, insurers have allowed high premiums to extend beyond their life spans.
Today's real-time risk management technology can close the gap and strengthen the correlation between safety and workers compensation, allowing for more accurate premiums.
Workers Comp Rates Are Based on a Lagging Indicator
The most direct connection between premium and safety management is found in the claims experience. If a business has fewer claims over time, it will see an adjustment to its experience modification rate (EMR or ex-mod).
Less frequent claims indicate effective safety programming, so the rate improves and premiums go down — months or even years later.
Because the ex-mod is a ratio of claims to hours worked, larger companies have an advantage in achieving and maintaining a low ex-mod. Small to midsize companies experience a more volatile rate due to their payroll-to-incident ratio.
This leaves a costly gap during which employers must invest a great deal of money into safety and premiums at the same time. While rating policies based on loss data losses makes sense — and the ex-mod is not going anywhere — insurers should be able to anticipate a reduction in claims based on safety engagement.
Safety Engagement Correlates with Fewer Claims
If the traditional workers comp model centers on examining the past, then how can we ensure the length of time businesses must pay for historical mistakes is fair and necessary?
Evidence shows that safety engagement — following compliant safety protocols, participating in regular safety meetings, and getting recognized for safe behavior — leads to a reduction in lost time injuries.
And because the expenses associated with comp and workplace injuries are not strictly monetary, safety engagement reduces indirect expenses associated with workplace injuries as well. These can range from the costs of investigating an accident to challenges such as low morale.
Modern risk management technology presents a new opportunity to rethink the old model and change it for the better. Workers compensation plans that reward safe behavior incentivize safety engagement — particularly when it comes to more complete adoption of new tech in the field.
Giving policyholders more control over their safety programs and premiums will contribute to their growth and sustainability and build the health of their local economies.
A Path to Smarter Workers Compensation
For businesses already implementing an effective health and safety management program, a faster path to reduced workers compensation costs makes sense. Still, safety tech adoption remains relatively low across core industries.
Here are a few steps an organization can take to start moving toward a safety tech-centered culture:
Get commitment from management and employees. Risk reduction needs to be a core cultural element to work effectively.
Assess the current health and safety situation. Review loss history reports to identify areas that need improvement or may be causing a rise in claims.
Evaluate insurance carriers that factor safety data into their premium or dividend rating system.
Foresight, a workers comp MGU, has taken an important step toward creating a stronger correlation between real-time safety data and lowered premiums. By providing insureds with an easy-to-use risk management platform with safety coaching, policyholders can reduce their losses. Foresight is then able to factor the insureds' safety score into its pricing structure and reward insureds with safety credits, at renewal.
"To date, Foresight policyholders have reduced incident frequency by an average of 31%."
It shouldn't take years to reduce risk-related costs if there is a consistent demonstration of safety engagement. Foresight puts businesses in higher hazard industries on a more level playing field for coverage. Instead of being cornered by expensive premiums based on lagging indicators, they can actively use good safety practices to reduce their costs faster — often within one policy term.
This way, the use of risk management technology impacts insurance premiums. But more importantly, the reward of premium reduction incentivizes the effective use of technology as well.
Impact on Higher Hazard Businesses
Through the adoption of risk management tech to support a sound safety program, workers comp premiums can then be better customized to each employer — especially those experiencing rates based on their loss history from 2–3 years prior.
Companies will have a better handle on their safety and health management, leading to fewer injuries and time off from work for employees. Lower premiums give businesses the opportunity to reinvest that money into other areas of the business. High-risk companies can manage their policies more effectively and at lower costs.
Safety should have a smarter correlation with workers comp premium savings. Technology makes it possible.
This article originally appeared on getforesight.com.