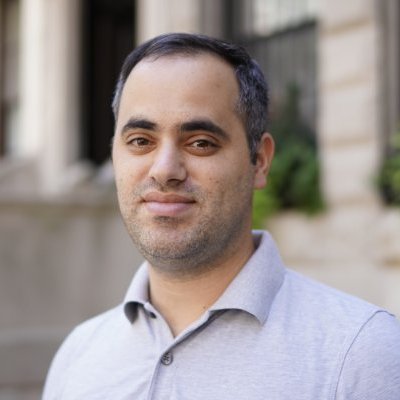 TechCanary Announces Availability of Platform for the Canadian Market
MILWAUKEE–(BUSINESS WIRE)–TechCanary, a provider of a cloud-based, analytics-driven insurance solution, today announced the availability of TechCanary's Broker Management System on the Salesforce AppExchange, designed for the Canadian insurance market, empowering businesses to connect with their customers, partners and employees in entirely new ways . The original TechCanary platform serviced the Canadian market for brokers selling group benefits products. This enhancement provides Canadian brokers and insurers with additional Canada-specific capabilities supporting personal and commercial property & casualty (P&C) lines of business.
Built on the Salesforce Platform, TechCanary's Broker Management System for Canada is currently available on the AppExchange by CLICKING HERE.
With the Canadian insurance market a key region for TechCanary, the development and introduction of the TechCanary BMS offering provides a disruptive insurance technology on a proven platform designed to address the unique requirements of Canadian insurers and brokers. In addition to TechCanary's support for both P&C lines of business and group benefits, region-specific functionality includes support of CSIO data standards and downloads, and integration with PowerSoft Development's Canadian comparative rating solution.
"Canada is definitely a strategic market for us and key to our growth plans. We've been doing business in Canada for some time, but have really seen a significant increase in demand for our platform in the region over the past year. We thought it well worth the investment to build in additional capabilities that are unique to the Canadian market and expand the portfolio of Canadian lines of business we support," said Reid Holzworth, TechCanary CEO and founder.
"The insurance industry is facing major disruption with new entrants and today's customers expect smarter and faster service on their channel of choice. This makes it critical for brokers to deliver more responsive and predictive offerings to differentiate themselves in a highly competitive market," said Saima Shaukat, Vice President, Financial Services, Salesforce Canada. "Leveraging the Salesforce Platform, TechCanary's solution is designed to accelerate growth by empowering brokers to build deeper relationships, supercharge productivity and engage with customers at anytime and on any device."
TechCanary's Holzworth added, "As always, we are proud to be a part of the Salesforce AppExchange Partner Program and appreciate Salesforce's continued support as we enhance our product and expand our market footprint. We also extend our thanks to our existing Canadian clients who have helped us better understand the unique needs of Canadian brokers and carriers."
Existing TechCanary Canadian client, Tim Miller, president of Capri Insurance, commented on TechCanary's offering, saying, "We appreciate TechCanary making such a significant investment in the Canadian market. We've been using the TechCanary solution for some time for group benefits and are enjoying a multitude of benefits. If I tried to take it away from our users, I'd probably be facing a mutiny. We now have a single view of the customer after consolidating our databases and are able to easily track our sales and complex commission processes. And the customization is the best, enabling us to add and remove lines of benefits for policies and customize reports to meet virtually any reporting need we have."
TechCanary's Insurance Platform is a cloud-based, analytics driven solution, well suited for brokerages, MGAs, GAs, wholesalers and carriers. Built on the Salesforce Platform, the TechCanary solution offers a complete insurance industry standard data structure, and support for all lines of business in P&C, life, health and benefits. It provides integration with both email and phone, and support for all browsers and mobile devices. The platform enables efficient management of the entire insurance sales and service process from lead to sale to ongoing customer support, including renewal. Robust out of the box real-time analytics is included along with fully user-configurable automation and workflows. TechCanary clients can choose from over 3,000 add-on pre-integrated apps, enabling easy expansion of capabilities and quick-to-value deployment. TechCanary professional services are also available for setup, data migration, deployment, configuration assistance, and ongoing support.
About Salesforce AppExchange
Salesforce AppExchange is the world's leading enterprise apps marketplace that empowers companies to sell, service, market and engage in entirely new ways. With 3,000 partner apps and more than 4 million customer installs, it is the most comprehensive source of cloud, mobile, social, IoT, analytics and artificial intelligence technologies for businesses.
Additional Resources
Like Salesforce on Facebook: http://www.facebook.com/salesforce
Follow Salesforce on Twitter: https://twitter.com/salesforce
Salesforce, AppExchange and others are among the trademarks of salesforce.com, inc.
About TechCanary
TechCanary was born from one insurance professional's dissatisfaction with available broker management and business automation offerings. Leveraging Salesforce to build a system to successfully manage his own business, Reid Holzworth subsequently founded TechCanary in 2013, making the insurance sales and service productivity platform commercially available. Today, as a leading insurance solution available on the Salesforce AppExchange, the TechCanary platform supports the sales and service process for all lines of insurance business and for all insurance entities from agency to carriers. To learn more about TechCanary, please call 414-446-3999 or visit www.techcanary.com.
Get Coverager to your inbox
A really good email covering top news.