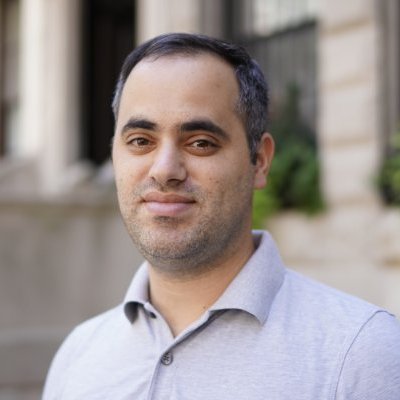 Talladega insurance agency selects TechCanary insurance platform
TechCanary, a provider of a cloud-based, analytics-driven insurance solution and the #1 insurance solution inside the Salesforce CRM platform, today announced Talladega Insurance Agency, the oldest agency in Alabama and the 3rd oldest in the nation, has selected TechCanary's insurance platform to modernize the agency's technology, processes, and customer relations.
Talladega's owner and producer Boyd McGehee knew that if he was going to take his agency through the pain and effort of changing agency management systems, he "needed to choose wisely." He approached his evaluation and selection effort as though choosing the new agency management system was like choosing his most important employee – one that would be with him for the long-term and would work 24 hours a day.
Armed with not just the agency's 'needs', but also the agency 'wants', McGehee began his search, thoroughly evaluating every agency management system he could find. He knew he wanted a fresh start and looked for a system that was modern and leveraged advanced technology. McGehee was integral in the search and decision making, but he felt getting the perspectives of the agency's CPA/Bookkeeper, lead personal lines CSR, head of claims/bonds/certificates and the lead commercial lines CSR were critical to finding the best fit solution. Having a strong certificates capability was especially important since they do a lot of commercial lines business.
The agency's search led to the selection of TechCanary, with McGehee commenting, "We had a good understanding of what we were looking for, but always found the gaps in the agency management systems we were evaluating – until we found TechCanary. Quite honestly, what we initially thought were gaps in TechCanary's system, upon closer inspection and with an open mind, were really just new ways of doing things – in fact, better and more efficient ways than how we had been doing them."
McGehee continued, "I'd encourage others looking for a new agency management system to look beyond how they do things today and consider the possibilities of what could be done – how things can be improved, how you can use the new system to enhance the agency, help the producers and CSRs, better interact with carriers, and enhance customer relationships. If you are going to just replicate what you have today, why make the time and dollar investment? We found a lot of the systems we looked at were little more than window dressing. When we got past what looked like the shiny new objects and really got into the systems, they weren't really capable of helping us transform our agency – but, TechCanary was different."
"TechCanary's offering was the system I kept wishing was out there. And, since TechCanary is built in Salesforce there is a high volume of applications that are readily available in the Salesforce portfolio that we can easily take advantage of – giving us a lot of opportunity to differentiate our agency."
Additional criteria key to the TechCanary decision included:
Able to support both personal and commercial lines
A system that would appeal to millennials to encourage new talent to join the agency
Web-based
Offered real-time accounting
Made jobs easier for CSRs and producers, and enhanced customer relationships
Provided full upload/download and conversion capabilities
Could support the growth of the agency with both flexibility and scalability
Enabled platform and device freedom, providing support for smartphones, tablets, laptops, Apple, Windows, Android, etc.
Reacting to Talladega's decision, Reid Holzworth, TechCanary founder and CEO: "We are very excited to have been selected by Boyd and his team at Talladega insurance. Not only is Boyd a producer and agency owner, but he is a well-known figure in the agent community, serving as the president of the IIABA National Young Agents Association. His work with the next generation of agents and his vision for how agencies should operate will go a long way in shaping the future of our industry. We are extremely pleased to be a part of that vision and look forward to working with Boyd's team as they move into production in early 2017."
Talladega's McGehee concluded, "Not only is TechCanary's platform the system we had been searching for, but its people are extremely capable, talented, and committed; and they demonstrated a passion for what they are doing. We couldn't be more confident in our decision."
To listen to Talladega's Boyd McGehee describe his journey in selecting a new agency management system, his interview podcast with Agency Nation Radio can be found at https://www.agencynation.com/how-to-choose-an-agency-management-system-with-boyd-mcgehee-anr47/.
TechCanary's Insurance Platform is a cloud-based, analytics driven solution, well-suited for agencies, brokerages, MGAs, GAs, wholesalers and carriers. Built inside the world's #1 CRM platform Salesforce, the TechCanary solution offers a complete ACORD data structure, support for all lines of business in P&C, life, health and benefits, integration with both email and phone, and all browsers and mobile devices. The platform enables efficient management of the entire insurance sales and service process from lead to sale to ongoing customer support, including renewal. Robust out of the box real-time analytics is included along with fully user-configurable automation and workflows. TechCanary clients can choose from over 3,000 add-on pre-integrated Apps, enabling easy expansion of capabilities and quick-to-value deployment. TechCanary professional services are also available for setup, data migration, deployment, configuration assistance, and ongoing support.
About Talladega Insurance Agency
Able to trace its roots back to 1858, Talladega Insurance Agency is the oldest agency in Alabama and the 3rd oldest in the nation. As a Trusted Choice Agency, Talladega Insurance Agency is fortunate to represent some of the premier names in the insurance industry. With four generations of the same family contributing to the agency's growth, the firm understands the importance of family and the continues to be a family owned and operated business. To learn more about Talladega Insurance, please visit www.talladega-insurance.com.
About TechCanary
TechCanary was born from one insurance professional's dissatisfaction with available agency management and business -automation offerings. Leveraging Salesforce to build a system to successfully manage his own business, Reid Holzworth subsequently founded TechCanary in 2013, making the insurance sales and service productivity platform commercially available. Today, as the #1 insurance solution available on Salesforce, the TechCanary platform supports the sales and service process for all lines of insurance business and for all insurance entities from agency to carriers. To learn more about TechCanary, please call 414-446-3999 or visit www.techcanary.com.
Get Coverager to your inbox
A really good email covering top news.