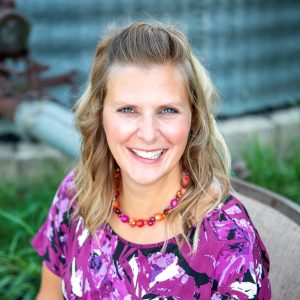 State Liability Insurance Requirements Inadequate
Clearsurance.com recently released its liability insurance finding, comparing requirements and rates for car insurance across the U.S.
The states that require the lowest level of liability coverage are as follows:
Florida – 10/10*

California – 15/30/5

New Jersey – 15/30/5

Pennsylvania – 15/30/5

Arizona – 15/30/10

Louisianna – 15/30/25
*Florida requires $10,000 of property damage liability and $10,000 personal injury protection. There is no requirement for bodily injury liability.
The first number listed represents the dollar amount in thousands required for bodily injury liability for one person. The second number represents the limit for bodily injury liability for more than one injured individual. Finally, the third number shows the limit a car insurance provider must cover for property damage liability. 
State Minimum Car Insurance Is Inadequate
Clearsurance.com warns drivers that most minimum state requirements are far too low to provide adequate protection. And the states listed above have the least protective limits. 
To understand the insufficiency of minimum limits, consider the following situation. If a driver causes a crash that causes $25,000 of property damage with a minimum policy that covers $5,000, the at-fault driver is liable for the $20,000 over what insurance will cover. There's also a potential for injury costs which can be catastrophically high. 
Increasing liability limits may increase premiums, but not by a lot. In fact, many major insurance companies start with higher liability limits than the state requires, and even with higher coverage limits, their premiums are competitive.
Liability Insurance Costs
Clearsurance.com's findings indicate that liability insurance costs an average of between $500 and $600 per year. Depending on the state where the policyholder lives, they may pay significantly more or less than that average.
Additionally, the provider will affect liability insurance premiums. Geico and USAA boast a nationwide average annual liability insurance premium under $300, while Liberty Mutual's average rates are in the upper $700s.
The covered party will affect their own premiums. For example, if an individual has several traffic violations and a crash on their record, they can expect to see drastically higher premiums. On the other hand, drivers with a clean driving record and who haven't filed any claims in the past three to five years are considered good drivers and pay lower rates due to their reduced risk. 
Supplemental Types of Auto Insurance
Liability coverage won't provide financial protection for the policyholder's vehicle or injuries following a crash. So, according to Clearsurance.com, drivers should consider the following options to supplement the required liability coverage.
Collision insurance covers vehicle repair or replacement following a crash.

Comprehensive insurance covers the policyholder's vehicle's damages or replacement if it gets following damage by something other than a collision. It covers the cost of damages following weather events, vandalism, and theft.

Personal injury protection (PIP) covers medical expenses and lost wages for the driver and passengers.

Medical payments (MedPay) cover medical bills for the driver and passengers. It provides coverage similar to PIP.
Lenders will require vehicle owners with a loan to carry full coverage, which is a combination of comprehensive and collision insurance types. But even though lenders require it, there's no legal requirement for first-party coverage.
Individuals must consider their situation and vehicle value to decide if they want to keep full coverage after they've paid off their loan and no longer face the lender requirement. Generally, owners should carry full coverage on vehicles under 10 years old.
Liability insurance required by the states in the U.S. is too low for adequate coverage, so vehicle owners should consider increasing their liability limits and adding first-party coverages for sufficient coverage.
Read the entire report by Clearsurance.com here: What is liability car insurance?