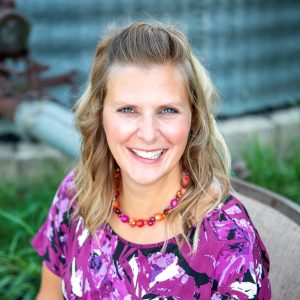 State Farm: Cheapest Car Insurance Company Overall
Clearsurance.com recently released its list of the best and cheapest car insurance providers for 2023. In it, they point out the best companies for various situations to guide consumers to the best policy for their situation.
They reported the following conclusions concerning competitors who excel in their markets:
State Farm is the cheapest insurance company overall

Erie offers the lowest rates for drivers with tickets

Geico offers the cheapest discounts for drivers
State Farm and Geico are available in all or most of the states in the U.S. Erie has more localized coverage.
Factors Affecting Car Insurance Premiums
Car insurers consider many risk factors when calculating premiums, and some of the ones that make the biggest impact on premiums include the following:
Location

Driving History

Credit Score
Where a policyholder lives affects their insurance premiums because traffic and crime rates can increase the insurer will have to pay a claim.
A person's driving record provides insurers with insight into their driving habits. Someone with a history of traffic violations and car crashes is more likely to file a claim than someone with a clean driving record. With increased risk, drivers can expect to pay higher insurance premiums.
Many people are surprised to learn that their credit rating could make their car insurance premiums higher or lower. A few states restrict insurers from basing rates on credit scores, but in most of the U.S., a customer's credit score will make a significant difference in what they pay for insurance coverage.
State Farm – Cheapest Insurer
In 29 states, State Farm offers the lowest average car insurance rates. They may not be the cheapest for every consumer, but the fact that they're often the least expensive should put them on everyone's short list of insurers to compare.
USAA is another of the cheapest insurers, but its coverage is limited to military members, veterans, and their families. 
Erie Insurance – Cheapest for Drivers with Tickets or Accidents
According to Clearsurance.com, a speeding ticket will cause a policyholder's rates to increase by an average of 22%. Erie Insurance only raises premiums by 7% following a speeding ticket.
Drivers across the U.S. can expect insurance premiums to increase by 44% following an at-fault accident. In comparison, Erie Insurance will only raise customer rates by 25% following a crash.
Geico – Cheapest for Good Drivers
Almost every insurance provider will give good drivers better rates than drivers with a history of tickets or accidents. Geico is also the lowest-cost insurer overall in seven states.
Good drivers can expect to get a 22% with Geico. The national average good driver discount is 10%. Additionally, Geico offers discounts for car safety features and anti-theft measures. 
Auto-Owners – Cheapest for Families
Parents of teenagers probably understand that teens are the most expensive age group to cover with car insurance. In fact, when the average American family adds a teen to their car insurance policy, they can expect to pay an additional $345 a month.
Auto-Owners' cost to add a teen to a policy is less than half the national average at $152 a month. This insurance provider is also known for their superior customer service, so when a family needs to file a claim, the process is more likely to resolve favorably.
Local Insurance Companies – Best for Regional Knowledge
Even though national insurance companies make the list of best insurers, many reputable and competitive local insurance companies may be a better match for consumers than a major insurer. 
The same driver could pay four times more with coverage from one company than another. So, Clearsurance.com urges all drivers to compare rates as the number one way to find the best insurance rates for their unique risk profile.
Read Clearsurance.com's full report here: The Best and Cheapest Car Insurance Companies 2023.