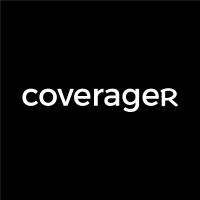 SSQ Insurance Dedicated to Fintech
In an effort to develop innovative sales solutions, SSQ Insurance has partnered with Now Solutions Group (NSG), "an up and coming financial technology company." NSG, which provides remote transactional assistance to insurance and financial services companies, is now the partner of choice for SSQ Assurance.
SSQ Insurance, which now offers online insurance applications to its firm's financial security advisors powered by NSG, has seen increased efficiency in meetings with customers, faster processing times, and improved customer experience. The solution is also helping to develop the company's network of advisors and increase sales of individual insurance. Building on this positive experience with NSG, SSQ Insurance will continue with the progressive deployment of innovative sales solutions.
"We have retained the services of NSG, an Insurtech company, for its agility and state-of-the-art offering. Since the beginning of our business relationship, the NSG team has demonstrated its thoroughness and professionalism. The speed with which they understood our situation and their collaborative approach made it possible to deliver the first project in less than six months." – VP of Systems Development and Project Portfolio Management at SSQ Insurance, Éric Savard.
SSQ Insurance has also announced its investment in the second fund of Portag3 Ventures, a global investment platform dedicated exclusively to financial and insurance technology. The second fund will identify "promising and innovative financial technology businesses" in different sectors, such as personal finance, investment management, savings, life insurance, general insurance and health insurance, giving SSQ Insurance the opportunity to invest directly in technology associated with its products and services as well as the potential needs of its clients.
"Portag3 Ventures is providing SSQ Insurance with the unique opportunity to position itself to meet the challenges inherent in digital advances and the rapidly changing needs of consumers. We are proud to participate in this fund, which will position us to keep abreast of new business innovation opportunities and to observe new technology firsthand and how it may benefit our clients." CEO of SSQ Insurance, Jean-François Chalifoux.
Get Coverager to your inbox
A really good email covering top news.