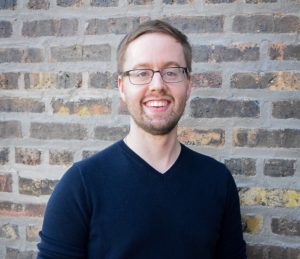 Obierisk.com is now ObieInsurance.com
Obie announces a new website domain that better represents its brand aspirations.
Obie is now found at obieinsurance.com. The previous website domain, obierisk.com, will still redirect to the website, but will no longer appear in your browser window.
Why change domain names?
This change is part of a larger initiative at Obie to refine and develop the company's branding, for the purpose of clarifying communication with our customers.
The insurance industry can be confusing, filled with jargon and terminology that isn't helpful to consumers. A prime example of potentially confusing terminology being the use of the word risk. Outside the insurance industry, the term risk represents danger, and for some, can sound alarming. Within the insurance industry however, risk is a very matter-of-fact term. Within this context, the term is used to describe the potential of perils that a policyholder may represent based on a given quote request. Risk is not a customer centric word, so we changed it.‍
"As Obie continues to solidify its position as the leading insurance company for landlords, we felt it was the right time to align our brand with the exact product we offer to our clients." —Aaron Letzeiser, Obie Co-founder and COO.
A new standard for landlord insurance
Obie has redefined the landlord insurance process, setting a new standard for how the industry provides insurance. Internally we often discuss how to communicate this effectively, and are continually refining how we describe the support we bring to investors, agents, partners, and anyone using Obie.  ‍
We articulate this idea internally as follows:
Obie is an insurance technology company, hyper-focused on driving value for the modern real estate investor and the partners they work with every day. Whether you are an owner, lender, agent, or property manager, Obie's mission is to build technology and insurance products that drive efficiency and fundamentally change the way insurance is bought and sold.‍
Becoming the standard is challenging. We're frequently working in new territory, aiming to level up an entire industry by unlocking a customer experience that is simple, but faster and more accurate than ever before. This means developing new technology and web interfaces that meet our customers right where they're at—on partner websites, in the process of securing financing, working with a local insurance broker, or using the Obie website.
What to expect from Obie in 2023
Despite some of the recent economic challenges that exist within real estate, Obie is positioned to experience its best year yet. Growth remains beyond venture levels, allowing for expansion in the size of our team. That growth enables us to tackle bigger challenges—all for the purpose of creating the new standard for landlord insurance.‍
In the coming year, Obie will be announcing more channel partner integrations, updates to our insurance product offerings, significantly increasing its presence at events nationwide, releasing more free tools and resources for real estate investors, and so much more. Stay tuned for more updates on what's ahead in the coming year.
‍
//
‍
If Obie sounds like a company you want to work at, check out our careers page to see open roles. Don't see a role fit for you? Email us at careers@obieinsurance.com including why you want to work at Obie along with your resume.
Obie is actively appointing brokers nationwide. To be considered for appointment, visit obieinsurance.com/agents.
‍Proptech, fintech, and property management companies who want to offer embeddable insurance can request information about becoming a channel partner at obieinsurance.com/partnerships.