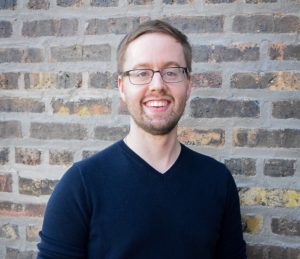 Obie Teams Up with Roofstock
Obie is teaming up with Roofstock to help streamline investment property transactions. Now Roofstock and Stessa users can get instant insurance quotes in minutes without ever leaving their platforms.
Who is Roofstock?
Roofstock is building the world's leading real estate investment marketplace. Their mission is to make ownership of investment real estate radically accessible, cost-effective and simple.
Roofstock lets everyone from first-time investors to global asset managers evaluate, purchase and own residential investment properties with confidence from anywhere in the world. Since launch, they've surpassed $4 billion in transactions and continue to disrupt the industry with cutting edge technology and innovations.
Stessa, a Roofstock company, is a free software platform purpose-built to help investors track, manage, and report on their investment properties. Today, more than 100,000 investors use Stessa to track over 190,000 properties, valued at over $50 billion.
Why Obie has teamed up with Roofstock 
Insurance is among the most cumbersome components of getting started in real estate, especially when it comes to optimizing coverage for individual portfolios and budgets. Investors on Roofstock and Stessa can now purchase insurance for their eligible investment property through Obie.  
"Transacting on investment properties was a siloed process involving countless vendors and stakeholders. We teamed up with Roofstock because their trailblazing technology creates a seamless experience for purchasing, selling and managing properties. We are excited to be a part of the Roofstock customer journey – helping navigate the complex world of obtaining property insurance – without ever leaving Roofstock or Stessa. Ultimately, Roofstock is opening the doors for more people to build wealth through real estate." 
The entire team at Roofstock has been amazing to work with and we are extremely excited to grow with them and continue serving the real estate investor community." – Ryan Letzeiser, Co-Founder of Obie 
About Obie
Obie is reinventing the insurance process for landlords and rental property investors. Whether you're a seasoned investor or just starting out, Obie makes requesting a quote and getting coverage simple, affordable, and transparent. Obie simplifies the insurance experience by providing instant quotes. No back-and-forth with brokers or surprise costs at signing — the way insurance buying should be.
With all the momentum and energy lifting the rental property industry, in particular single family rentals, proptech companies have emerged and partnered together to create an ecosystem that allows the individual investor to have a seamless end-to-end investment experience