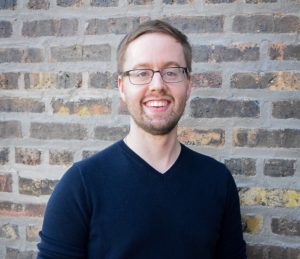 Obie Ranks Among Highest-Scoring Businesses on Inc. Magazine's Annual List of Best Workplaces for 2023
Obie named among best workplaces that are setting the new standard for a great company culture. 
Obie has been named to the Inc. Magazine's 2023 Best Workplaces list, Inc Magazine's annual award list comprised of carefully selected companies that have excelled in creating exceptional workplaces and company culture 
Obie joins 590 other organizations honored this year, each company nominated having partaken in an employee survey, conducted by Quantum Workplace. Survey questions spanned topics such as management effectiveness, perks, fostering employee growth, and overall company culture. The organization's benefits were also audited to determine overall score and ranking. 
"Being named to Best Workplaces is an honor that only a small fraction of companies have been able to claim," says Inc. editor-in-chief Scott Omelianuk. "Proving to the world that you're a magnet for talent and have a culture that keeps teams engaged, productive, and proud to come to work is a truly remarkable achievement."
Placement on the Inc Magazines 2023 Best Workplace List is the latest workplace and culture award won for the organization, the company also saw representation on the Built In Best Places to Work 2023 list as a Best Startup to Work for in Chicago.
"Part of what has made Obie a strong team from the start, was great emphasis on our core values: to do good, stay flexible, be curious, and to play fair. It continues to make me proud in seeing that even through continued growth of the team, these values remain and are felt across the organization." —Ryan Letzeiser, CEO and Co-founder, Obie
Culture at Obie
As the team at Obie continues to grow, culture initiatives continue to take shape, supporting the evolving needs of employees and building a workplace community driven by the Obie values. These initiatives run through several Obie committees, such as the Obie DIBs Committee (Diversity, Equity, and Belonging), Obie Fun Committee, and the Obie Wellness Committee. All three committees are designed to operate together, providing employees a balanced sense of support, inclusion, and a sense of community, strengthening the workplace culture seen at Obie. 
In a similar spirit, Obie also offers employees unlimited flexible time off, including a minimum day requirement, to promote a positive work life balance. Obie also offers a package of other benefits, such as stock options, up to 12 weeks of paid parental leave, pet insurance reimbursement, and summer hours. 
Join Our Award-Winning Team
We're excited to continue adding new talent to our growing team, further building the community within Obie. You can learn more about Obie, our values and current opportunities on our careers page.
Don't see a role that fits your skills or interest? You can still apply. Send an email to careers@obieinsurance.com with a description of what you'd like to bring to the team at Obie and attach your resume.