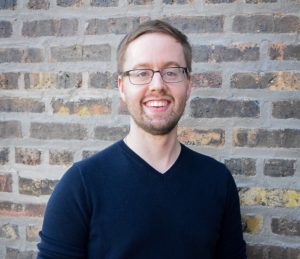 Obie Partners With PeerStreet to Increase Ease in the Insurance Process for Lenders and Real Estate Investors
Obie has partnered with PeerStreet, the industry's first two-sided marketplace for investing in real estate debt to increase ease for real estate investors as they move through the lending and insurance processes. 
Why has Obie teamed up with PeerStreet?
Similarly to Obie, PeerStreet seeks to impact the antiquated and time consuming processes associated with real estate investing, while increasing transparency and overall understanding for the investor. The collaboration between Obie and PeerStreet creates solutions that provide even more ease for investors. 
Who is PeerStreet?
PeerStreet is the industry's first two-sided marketplace for investing in real estate debt. Through their technology-based system, PeerStreet's Marketplace creates a single touchpoint for all parties in the real estate financing process. The marketplace enables all participants to save time and headaches, making real estate financing work better for everyone. 
PeerStreet was founded in 2014 and has transacted over $4 billion on its platform as of March 2021. Since inception, the company has been funded by VC giants such as Andreessen Horowitz, World Innovation Lab, Thomvest Ventures (also an Obie investor), and Colchis Capital. To add to its list of accolades, PeerStreet was listed in Deloitte's 2021 Fast 500 as one of the fast growing technology, media, telecommunications, life sciences, fintech, and energy tech companies in North America, as well as being awarded with the PropTech Breakthrough Awards 2021 Breakthrough Award.
How Does PeerStreet Work? 
PeerStreet's marketplace connects real estate investors to new investment opportunities sourced from a nationwide network of vetted lenders and brokers. Investors also have access to an automated investing tool in the platform that reserves their spot in investment opportunities as they go live, reducing missed opportunities. This unique ability to invest and reinvest incrementally, make portfolio diversification for real estate investors extremely simple. 
From there, investors have access to hundreds of data points provided by the proprietary PeerStreet tech platform that make investment analysis simple, secure, and scalable, which helps investors to make informed decisions and continuously refine their investment strategy. Having insights at your fingertips also allows for easy reinvestment and the ability to withdraw earnings at any time, making it easy for investors to remain in control of their investment strategy. 
About Obie
Obie is reinventing the insurance process for landlords and rental property investors. Whether you're a seasoned investor or just starting out, Obie makes requesting a quote and getting coverage simple, affordable, and transparent. Obie simplifies the insurance experience by providing instant quotes. No tedious processes or surprise costs at signing — the way insurance buying should be.
With all the momentum and energy lifting the rental property industry, in particular single family rentals, proptech companies have emerged and partnered together to create an ecosystem that allows the individual investor to have a seamless end-to-end investment experience, such as seen between Obie and PeerStreet.
Partner with Obie
Obie is providing leaders in the proptech space a solution to aid in providing a more efficient process and seamless customer experience as they scale. Contact our Partnerships Team by clicking here and learn more about how partnering with Obie can add value to your platform.