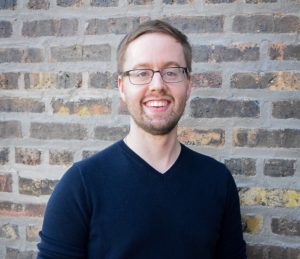 Obie Partners With Fund That Flip to Streamline their Lending Process
Obie and Fund That Flip are working together to eliminate the insurance headaches associated with closing on a loan on your investment property. 
Who is Fund That Flip?
Fund That Flip is the nation's leading lender of residential rehab loans — and the fastest-growing real estate fintech marketplace. The platform and team provide funding solutions for real estate entrepreneurs for rehab, new construction, and rental investment projects, and investors can earn up to 9% annual returns by passively investing in fractional shares of those loans. 
One of the biggest challenges for real estate entrepreneurs is accessing fast, reliable capital to fund their projects and scale their businesses. Banks can take up to 60 days to close on a property, and they usually don't want to back a distressed property. Private money lenders can invest their money elsewhere with short notice, or the interest rates can be unsustainable. 
Fund That Flip is a relationship-based hard money lender. By partnering with Fund That Flip, experienced developers can get pre-approved for funding up to $5 million, so they can confidently make winning offers on their next investment property. Because the company is powered by technology, application is easy and behind the scenes, things are happening fast. The team responds in 24 hours for funding commitments,  terms are flexible, and every developer gets a dedicated account team for 24/7 support. Plus, deals close in 5 to 7 days. Fund That Flip is  using technology and relationships to help real estate entrepreneurs scale their businesses and transform communities.
​​"Obie is quick, efficient, and competitive in pricing. They're easy to get in touch with, and their process is convenient. They've been a great partner for us and our borrowers." – Jen Sitko, VP of Closing, Fund That Flip
Why Obie has partnered with Fund That Flip
Obie works with lenders like Fund That Flip to alleviate insurance-related headaches for a quick and easy lending process for real estate investors. Especially in today's market, time kills deals, making speed the competitive advantage for lenders. Therefore, in addition to a team of dedicated account managers supporting Fund That Flip's borrowers, our technology allows us to store Fund That Flip's insurance requirements, ensuring each policy is compliant.
"Being introduced to Obie by our lender, Fund That Flip, was the best! We have saved so much time and money with Obie. We would recommend it to anyone." – Dekoro Homes, Real Estate Investor 
About Obie
Obie is reinventing the insurance process for landlords and rental property investors. Whether you're a seasoned investor or just starting out, Obie makes requesting a quote and getting coverage simple, affordable, and transparent. Obie simplifies the insurance experience by providing instant quotes. No back-and-forth with brokers or surprise costs at signing — the way insurance buying should be.