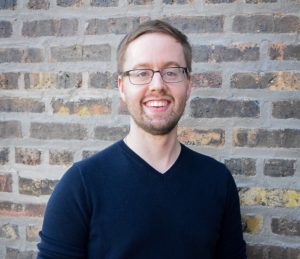 Obie Partners With Flock To Bring Institutional, Cost-Efficient Solutions to Retiring Landlords
Obie is excited to announce a new partnership with Flock, a tech-enabled real estate platform offering the retirement solution for landlords. With Flock, landlords seamlessly exchange their rental properties for interest in a diversified portfolio of professionally managed homes. Flock customers become passive investors, enjoying all the benefits of real estate ownership, without the hassles of being an active landlord. By partnering with Obie, Flock continues to scale a well-insured portfolio and utilize cost efficiencies to benefit customers.
‍
Why has Obie teamed up with Flock?
‍"With companies like Flock bringing new advancements to proptech, investors have more options than ever in crafting their investment strategy and level of involvement in managing the properties in their portfolio. It's for that reason Obie is excited to partner with Flock and enable their team to even more efficiently bring solutions and increased agility to investors." —Aaron Letzeiser Obie, Co-Founder
"Insurance is essential for landlords and Obie is by far the market leader in providing reliable and affordable insurance coverage. We started using Obie when our portfolio consisted of a handful of homes and have continued to scale with them to hundreds of homes across the country today. At a certain point, every landlord, even those that use Obie, will be ready for a cost-efficient, seamless exit. Our goal with this partnership is to provide Obie customers peace of mind when they exit their property with Flock." – Ari Rubin, Founder & CEO of Flock
‍
Who is Flock?
‍Flock is a real estate technology company enabling landlords to retire from the day-to-day responsibilities of managing properties while still reaping the benefits of being a real estate investor. The company is the first of its kind, bringing the tax-advantaged 721 Exchange directly to individual owners. With Flock's 721 Exchange, landlords can seamlessly exchange their rental properties for interest in a diversified portfolio of homes supported by Flock's investment and property management expertise. The 721 Exchange ultimately allows landlords to defer depreciation recapture and capital gains tax yet still enjoy the financial benefits of owning rental property.
Flock secured $26M in Series A funding led by Andreesen Horowitz (a16z) with support from 1Sharpe Ventures, led by Gregory Watson, and Human Capital, as well as existing backers Susa Ventures, Primary Venture Partners, and BoxGroup.
‍
"Flock is bringing a better alternative to ownership to the millions of small-scale landlords that don't have access to institutional-level tools, resources, and benefits of scale that impact sustainability, renter experience, and efficiency/practicality of owning housing," said Gregor Watson, Co-Founder of 1Sharpe Capital and Co-Founder and Chairman of Roofstock
‍
How Does Flock Work?
‍Flock makes the transition from landlord to passive investor seamless. Simply share your property details and have an offer on your property within 24 hours. In less than two weeks, Flock transfers title, pays down any remaining mortgage, and issues units of their diversified portfolio of properties via the 721 Exchange in one elegant motion. Landlords defer taxes while Flock takes care of all property management and passes along net cash flow to owners.
‍
"Liberation for landlords. Flock allowed me to take back more free time, and I am trying to use it wisely," said Stan, Flock Owner who contributed a portfolio of homes in 2022.
‍
What is the 721 Exchange?
‍The 721 Exchange is a tax code provision that allows for the exchange of property for interest in a partnership on a tax-deferred basis. This provision allows investors to defer taxes and avoid the costs associated with the traditional sale of a property while maintaining income, appreciation, and tax depreciation through completely passive ownership.
‍
Partner with Obie
Obie is providing leaders in the real estate technology space a solution to aid in providing a more efficient process and seamless customer experience as they scale. Contact our Partnerships Team by clicking here and learn more about how partnering with Obie can add value to your platform.