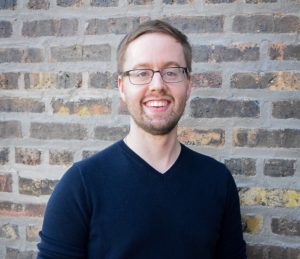 Obie Partners with Awning: A Powerful Partnership for Investors with Short-Term Rental Properties
Obie Partners with Awning to provide a simple insurance solution for short-term rentals.
Why Did We Partner?
Finding the right insurance coverage for short term rental properties can be tricky. Many new to renting out their property have become newly aware of the rental insurance needed to keep their investment well protected. By partnering with Awning, Obie is able to offer the correct type of insurance to protect properties in a simple, quick way. Investors can now calculate short-term rental income instantly with the Awning Airbnb Estimator, while also requesting to receive an insurance quote with Obie in under 5 minutes.
Who is Awning?
Awning is a one-stop-shop for real estate investors to research, discover, analyze, buy, and manage investment properties. Awning's online platform seeks to help property owners and investors manage successful short-term rental properties, achieving the highest possible return on investment.
How Does Awning Work?
Awning offers several different services to investors and property owners, such as broker services for finding new properties as well as estimation tools for calculating rental income and  short-term rental furnishing and management.
To begin the process of finding a new rental, a call can easily be scheduled, or properties browsed independently on Awnings directory of homes for sale. The process of searching for a property or comparing against others that an investor is looking at is enhanced with Awning's Airbnb Rental Estimation Tool. With this unique tool, investors are able to estimate the annual revenue for any address as a short-term rental.
For existing rental property owners, or once property is secured through Awning, investors are able to both furnish and manage their short-term rental through Awning. Investors that furnish their property through Awning typically see 15% to 50% higher revenue. And with thought out vacation amenities and guest-proof furniture, investors can breathe a sigh of relief knowing everything is taken care of.
For investors looking to reap the benefits of a short term rental property, but without sacrificing any time, Awning offers property management services. These services boast an average 4.8 star guest rating, and an average lift in 10-30% gross revenue for owners, making them a great option for investors looking to reclaim their time. Unlock your property's full earning potential with Awning's Short Term Rental Property Management Services.
Partner with Obie
Obie is providing leaders in the real estate technology space an insurance solution to aid in providing a more efficient process and seamless customer experience as they scale. Contact our Partnerships Team to learn more about how partnering with Obie can add value to your platform.