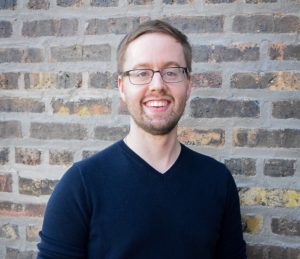 Obie and RL Property Management Group Partnership Improves the Insurance Experience for Ohio-Based Property Managers
Obie is partnering with RL Property Management Group to improve the insurance experience for Ohio-based property managers.
Why Obie teamed up with RL Property Management Group
With a shared goal of increasing ease for their customers, the partnership between Obie and RL Property Management Group was a natural fit. Through this partnership, Obie will enable RL Property Management Group to streamline the insurance process for their property owners, allowing them more time to focus on what they do best.
Who is RL Property Management Group?
RL Property Management is a full-service property management company based in Columbus, Ohio. Their team serves experienced residential single-family and commercial multi-family investors throughout Franklin County. Through RL Property Management Group, investors are able to turn their investment properties into truly passive income. 
The team at RL Property Management Group continues to provide best-in-class service to property owners, as well as best-in-class resources and industry knowledge. Their company blog is a great resource to owners and other property managers. Having been recognized as an industry leader, content from RL Property Management Group is frequently spotted on social media being shared. Co-founder, Peter Lohmann, leads the efforts in providing value through content by having curated a focused, yet large, connected community of successful property owners and managers through his blog and podcast, Owner Occupied. 
About Obie
Obie is reinventing the insurance process for landlords and rental property investors. Whether you're a seasoned investor or just starting out, Obie makes requesting a quote and getting coverage simple, affordable, and transparent. Obie simplifies the insurance experience by providing instant quotes. No tedious processes or surprise costs at signing — the way insurance buying should be.
Partner with Obie
Obie is providing leaders in property management a solution to aid in providing a more efficient process for obtaining rental property insurance. Contact our Partnerships Team by clicking here and learn more about how partnering with Obie can add value to your organization and customers.