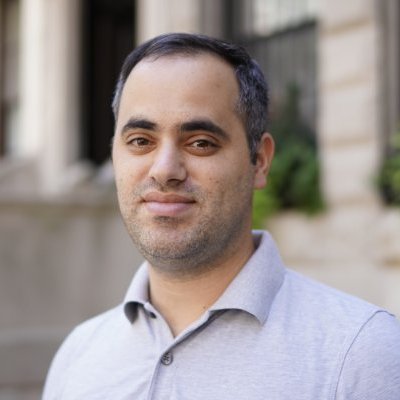 Money Clicks
CNN Money mentioning our auto insurance leads report gave me the urge to check what's new in leadland. And so I did.
The Chubb-Kelly Klee Logo
I probably missed the press release introducing the joint logo, so I was a bit surprised when EverQuote displayed it when looking for homeowners insurance. Notice the two Kelly Klee K's underneath Chubb.
And for comparison purposes, here's the Kelly Klee logo.
But that's not all. What's really surprising is that Kelly Klee, the company that "builds comprehensive plans designed to cover one's important personal assets and wealth" is now also operating as a lead-gen site.
Video below, but for those of you who don't feel like 'playing,' here's the gist: (1) after filling out the EverQuote form for homeowners insurance, a user sees the Chubb-Kelly Klee logo with an option to view the quote. (2) Once clicking to view the quote, the user is redirected to kellyklee.com. For those paying attention – the address bar displays nextinsure.com before redirecting the user from EverQuote to kellyklee.com. This means that both EverQuote (as a publisher) and Kelly Klee (as an advertiser) work with NextInsure, the PPC marketplace owned by QuinStreet.
Wait, there's more. My experience ended with a Kelly Klee sorry page, stating that Kelly Klee doesn't provide insurance in my specific area [90210]. I was then presented with an option to get quotes from Kelly Klee's partners – Liberty Mutual, Lemonade and three lead-gen sites.
Let's recap. A user starts with EverQuote and is presented with an option to see a quote from Chubb. Once the user clicks to view the quote, he/she is redirected to kellyklee.com, which states that they are the only broker to provide Chubb quotes online. The user needs to start the entire process from scratch, this time with Kelly Klee, just to find out that they aren't able to provide a quote for the specific area, which makes you wonder why Chubb-Kelly Klee were presented on EverQuote to begin with. Later, Kelly Klee acts as a lead-gen site, offering the user the option to get quotes from insurers by visiting their website, or go through the entire process again with other lead-gen sites as presented in the video below. Wondering how we know that Kelly Klee is getting paid for the referral? Note the address bar that displays mediaalpha.com, a performance based marketing company before redirecting to the other websites.
So Who Are The Winners in This Complex Relationship?
The clear winners are NextInsure and MediaAlpha that get paid for every click by connecting publishers to advertisers. EverQuote is also a winner as it receives a commission for directing the user to Kelly Klee via the NextInsure network. Then comes Kelly Klee – on one hand it paid for the user to be directed from EverQuote to its site and on the other, it got paid for directing the user to one of five options via the MediaAlpha network.
Nothing Compares to Lemonade
Literally. See QuoteWizard below.
Get a Dictionary
According to the Mirriam-Webster dictionary, compare means to view in relation to.
com·pare
Have a specified relationship with another thing or person in terms of nature or quality.
This isn't the case with QuoteWizard as it simply presents one option for renters insurance – Lemonade. And apparently, QuoteWizard believes so much in Lemonade's ability to convert that it presents the digital insurer as the only option even when seeking auto insurance.
Have a look.
The QuoteWizard-Lemonade relationship has been delivering results. Last month, QuoteWizard accounted for ~5% of Lemonade's referral traffic, according to SimilarWeb. Leading the list are MediaAlpha and NextInsure.
In Sum
Some lead-gen companies don't believe in user experience as it doesn't align with their click revenue. The logical thing to do when you can't offer something is to apologize and let go, but when your revenue model is also based on clicks, some choose to profit by misleading consumers. Here's the thing – it's harder to generate leads than it is to generate clicks. But, if both lead-gen and insurance companies don't demand more of themselves then everyone loses. Selling insurance online comes with a very limited window of opportunity. The good thing is that your online presence can go way beyond Google and lead-gen sites, if you ask me.
Get Coverager to your inbox
A really good email covering top news.