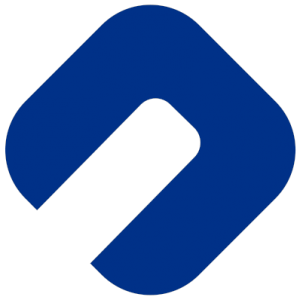 Michael Bibeau envisions a bright future for brokers in insurtech
By Nikki Olson

The insurtech sector reached a valuation of $6.37 billion in 2019, and it's safe to say everyone from funders to consumers were excited about the promise of the sector. Insurtech offers a path forward for insurance that matches customers' digital expectations and prioritizes efficiency. But where does that leave brokers?
In many cases, brokers are left out in the cold in favor of self-service models for consumer lines, like home and car insurance. However, Michael Bibeau, CIC, believes there's a bright future ahead in insurtech for brokers, particularly among insurtechs disrupting commercial lines.
Bibeau would know: he has spent his career empowering brokers to provide exceptional service offerings to clients. A career professional with 13 years of experience, Bibeau recently left his role as a Senior Director of Client and Broker Management at Allianz for his new role as Vice President of Business Development at Foresight, an insurtech MGU paving the way for brokers to add value to clients and find a competitive edge.
Putting Brokers Back at the Center of Insurance
Clients expect to access what they need when they need it, and insurance is no exception. At the same time, the role of the broker is still vital in complex commercial markets, like workers compensation. In 2021 and beyond, brokers need to think carefully about who they partner with if they want to grow their business.
"Insurers are using more technology every day in business practices," says Bibeau. "By incorporating risk management and safety technology, we put brokers back at the center of the insurance buying decision."
When brokers work with Foresight, they take advantage of the industry-leading technology bundled into every Foresight policy. Brokers working with Foresight don't need to go out and source additional third-party risk management solutions. Foresight provides industry-leading, award-winning safety technology that is accessible to both the broker and insured, adding value at every stage of the process.
Creating Value for Brokers and Insureds Alike
The best brokers don't just want to tread water as the water levels rise. They want to create value for everyone involved in the insurance lifecycle, whether that's increasing commissions for their teams, lowering costs for their clients, and reducing loss/losses.
With so many new waves of change coming at any one time, brokers need real support. And broker support happens to be Bibeau's specialty. After almost a decade of supporting and strategizing with national appointed brokers at Allianz, Bibeau is poised to bring Foresight's unique value proposition for workers compensation lines to brokers looking for tangible ways to add value to their relationships and clients.
"When brokers work with Foresight, they offer their clients a safety success plan that is tailor-made to each client's business," says Bibeau. "They offer in-depth analysis and reporting that empowers them to look at each client's trends, identify the underlying cause of their issues, and then adjust their business."
Technology is the key to providing that value, but it's not the end of the story. Brokers are part of the planning process and participate in the ongoing maintenance of the safety plan. The difference is huge: for many legacy insurance companies, the typical risk management software is a third-party bolt-on product. Foresight provides its proprietary technology as a bundle to provide a level of service that creates real value for everyone from the client to the broker to the insurer.
Why Brokers Want to Get Foresight
Insurtechs offer renewed promise for brokers who want to do more to meet changing customer needs. And Bibeau watched these changes happen and decided he couldn't wait to get involved.
Bibeau joined Foresight as Vice President of Business Development in October 2020, and in that time he's helped take Foresight from a scrappy startup to over $130 million in submissions. Foresight, which operates by appointment only is on track to underwrite $50M in premium in 2021, currently exceeding projections.
It's not just the technology or the chance to build a company that attracted Bibeau, but the impact Foresight's offering has on brokers.
"The benefit for brokers is that Foresight makes broker-client relationships less transactional. Rather than selling and basic servicing, brokers enter a collaborative partnership type role. It enhances the relationships: it takes brokers away from being a dollar figure on a spreadsheet and turns brokers into a consultant and partner for their clients."
About Nikki Olson
Nikki Olson is a former commercial archaeologist and current content author at Foresight, the insurtech for middle market workers compensation. An avid reader and researcher, Nikki devours the latest insurance and risk management insights and transforms them into helpful, easy-to-read articles.