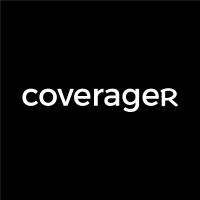 Mercury Insurance reduces rates in Georgia
Mercury Insurance announced that both its auto and homeowners insurance policyholders will see an average rate decrease of 5%. The reduction immediately applies to new customers beginning June 25 and policy renewals beginning August 14, and will save Mercury policyholders an average of $149 a year on auto insurance and $67 on homeowners insurance.
"We're happy to put money back in our Georgia customers' pockets. Mercury Insurance is also focusing on helping coastal Georgia homeowners get the necessary coverage to repair and recover their homes after it's been damaged by covered perils, such as windstorms. Mercury Insurance is voluntarily reducing its rates to help consumers because we believe affordable insurance should be available for everyone. There are even more ways to save money with Mercury. In addition to the rate reduction, bundling home and auto insurance policies could save up to 14% on an auto policy." – Mercury Insurance Georgia Product Manager Sarah Wang.
Mercury operates through a network of 639 independent insurance agents in Georgia. Residents can also go to www.mercuryinsurance.com to get an auto or homeowners insurance quote.
Get Coverager to your inbox
A really good email covering top news.